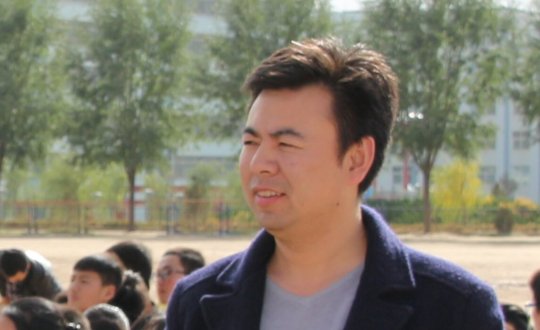 "Deeply interested in history, I was very excited when I learned about oral history which puts the ordinary and unknown in the spotlight. However, I also kept asking myself, how shall I do it? And how shall I enable my student to do it?" This was a question in Teacher Yang's mind when he, a young teacher from Tongwei No. 3 High School, Gansu, as one of the 16 seed teachers from 8 schools, signed up for the EEF "History Around Us: Listening to Family Memory" program, dedicated to implementing an oral history project-based learning course for rural secondary schools during 2017-2018 as a major vehicle for inquiry-based and community-centered learning.
Among the 16 teachers strongly interested in historical and cultural heritage of the local community, 1/3 are new to oral history, and the rest, though with some oral history experience, can make good use of a hands-on training which based on a dry run of the project-based learning oral history course. To address this need, EEF launched a summer training on July 10th, 2017, with 5 weeks of teachers' self-training followed by a 3-day face-to-face workshop during August 18th -20th, 2017. During the self-training, teachers did recommended readings, completed the interview training, did the initial interview, some background research, and completed the 1st interview. In the workshop, facilitated by Prof. Liyun Hu from Yunnan University and EEF TAs, the teachers practiced key steps, including interview analysis, background research, and writing the historical narrative, reflected on the process, shared what they learned with the group, and provided feedback to improve the course design.
Teacher Yang came to our workshop with a strong support from his wife and the whole family, "I interviewed my father-in-law, an old citizen-managed teacher (Teachers in rural citizen-managed or state-managed schools who do not receive the normal remuneration from the government, about his life history esp. related to the ups and downs of the whole generation of citizen-managed teachers. His narrative was vivid, and he attached a lot feelings onto it. I learned what happened in our county in the past, and the hardship and struggles his generation went through. I was also impressed by his strong belief 'Knowledge will change your destiny', and his diligence in pursuing excellence in academics and his interests such as painting and folk music. "
Considering many of the student oral history interviews will be about local culture and past lifeway, a tour of Ancient Papermaking Village and Batik Heritage Institute, with a focus on the cultural preservation "Why" and "How" was also arranged in this workshop on Day Three. "I was astounded by the ancient paper making I witnessed. " Teacher Yang said. "How can we make sure that the parchment paper and the exquisite skills, with more than a thousand years of history, withstand the technology era? This question haunted me since then. Such a diverse, open learning process gave my learning depth and vigor."
All the participants gave the workshop an overall rating of 4 or 5 among 1~5 scale, with 77% of them rating 5. When asked "What have you learned?", teachers spoke highly of the systematic step-by-step oral history guide, esp. steps including background research, interview reflection, interview analysis, deriving interview outline, and historical narrative writing. 62% of the teachers mentioned that through the tours they found significant value of preserving traditional culture, touched by the ancient yet very fine techniques, and the craftsman spirit. They also noticed the double-edged sword of commercialization and reckoned that educating students to disseminate the culture is an important part of the preservation.
That is the story of how 16 pioneer teachers from 8 rural secondary schools were trained to listen to the past during the 2017 summer. All these are made possible by generous support from our donors, volunteers, and our partner Kaili No. 1 High School, and by friends across the world caring about our progress like you.
"Student oral history course started this September. Now that we have a certain level of understanding about the values and approach of oral history, I am exploring with my colleagues how to help interviews go deep, and how to help interviewers let out details and thoughts… "Teacher Yang told us. "Knowledge is more as a process of learning instead of a static result. We believe that our students will learn about the gist of oral history and gain multi-faceted capabilities only after they experience the whole process. Glad we are on the road." He added.

Yep, glad that we are in this TOGETHER.