In past years, Evergreen Education Foundation conferences, workshops, and small projects have been popular and successful programs, which have supported our commitment to educational equity in rural China. Our education committee, headed by Dr. Lili Luo, Dr. Jo Bell Whitlatch, and Jingyi Yu, developed and administered a need-based survey to identify the issues that EEF should focus on for the next year or two. Teacher training, especially on developing informative assessments and rubrics, comes on top of the list. We had two successful pilot projects completed from March through August with encouraging and promising. As we cannot offer in-person workshops and training this year, we are also making progress on effectively communicating with teachers under the new normal of purely online communications.
After surveying Evergreen teachers, the EEF Board identified two initiatives as having the most possibilities for enhancing the learning environment for students in rural China:
Explore the potential for online teaching through projects that provide a rich teaching plan, teaching aids, and some new educational concepts; for example "One Window Project" and "One Kilogram Box." Provide practical training through hands-on project training; train teachers by treating teachers as students working on real projects. Our first step will be to provide a summary of how these programs might be utilized to enhance teaching and learning in rural China.
Through financial and information technology support promote the use of Makerspace, STEM education, research on teaching cases, instructional design, and multidisciplinary integration related to STEM education. As part of this initiative, we are exploring potential collaboration worldwide on constructing a website and database for use in locating teaching projects, including topics, content, and how to evaluate student learning.
For students in rural China, well-designed online modules that can be distributed over vast distances have the potential to enhance student success through interactive programs that introduce the latest educational ideas, methods, and interactive projects. Well-designed online modules have the potential to provide rural students with learning opportunities comparable to those students living in urban areas.
Evergreen wanted to know how well we were meeting the needs of Evergreen educators in China; therefore in a deliberative, intentional process, we initiated a plan to obtain feedback on priorities for support from Evergreen in future years. In the summer of 2020, Evergreen initiated an inquiry on WeChat asking for feedback from all of the educators in China who had received Evergreen grants to conduct projects and successfully completed those projects. Feedback is coming in from many educators in China. In the first phase, the core question we are asking educators is: To improve the learning experiences and learning outcomes of your students, what is the most important support that Evergreen could provide for you? In a second phase planned for 2021, we will organize all responses received in phase one into categories of desired support from EEF; then we will ask educators to rank the categories using a five-point scale (1 being least needed, 5 being most needed). Such a needs assessment effort will help EEF obtain a more clear idea of how to most effectively and efficiently support Evergreen educators and therefore more meaningfully inform EEF's funding and programming directions.
As part of this process, in the first set of responses from educators, we have received some very much appreciated remarks on the value of past Evergreen support for educational improvements in the local schools and libraries in China. We are sharing these comments with you through this report.

Feedback from Teachers & Librarians

Evergreen opened the door to robotics for us. Over the

years, Yaozhong's robot club has grown rapidly. They have

successively won awards in the Shaanxi Province and

World Robotics Competitions in 2017, 2018, and 2019.

They have become an important force in school clubs and

have trained a group of robot instructors.

In the past, with the kind support from Evergreen, I (Teacher

in Gansu Province) was able to lead students in conducting

projects, where they not only learned a lot but also

improved their abilities in various aspects. I'm grateful for

Evergreen. What we learned at Evergreen is real

knowledge, especially in project-based learning. Now I find

that there are many benefits to team projects.

The former Evergreen team members of Tongwei Maying

Middle School are now distributed in Tongwei No. 1, 2, and

3 High Schools. No matter where we are, the spirit of

Evergreen urges us to use the ideas, methods, and thinking

provided by Evergreen to improve education and

teaching. . . . After receiving the 2016 Wuhan Evergreen

training, we were inspired to guide students in technological

innovations. Some of the student-designed products, such

as "Smart Flower Watering System", "Smart Trash Can",

won awards above the provincial level.

With the help of Evergreen, Tongwei County Library has

organized and carried out 3 large-scale projects and applied

for 16 small projects. Forty-three people have participated

in the annual meetings and various training organized by

Evergreen. In recent years, participation in various activities

organized by Evergreen has played a positive role in the

overall development of Tongwei County Library and the

growth of library staff's professional skills.

In recent years, the country [China] has also attached great

importance to the development of public libraries. In order

to promote the development of public libraries in various

places, the government has passed the "Public Library

Law," and conducts a nationwide evaluation of public libraries

every four years. Tongwei County Library was recognized

as a national first-class library two times in a row in the

nationwide evaluations. Of course, the achievement of this

honor cannot be separated from the strong support and

help provided by Evergreen over the years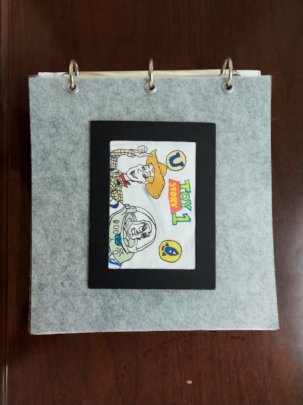 The project was titled "Learning to Manage Your Emotions". The principal investigator was a high school teacher and the project was conducted among high school students. The project aimed to help students understand different emotions and how emotions impact one's daily life and relationships with others. The project objectives include: 1) students are able to name and describe different emotions they experienced in life; 2) students are able to categorize emotions to represent positive and negative leanings; 3) students are able to recognize that there are no right or wrong emotions, and all emotions are valid; 4) students are able to illustrate how emotions can bring positive or negative influences through concrete examples; 5) students are able to collaborate with others and assume roles of leadership.


To accomplish the project objectives, students participated in a series of activities:
In-class games to share what emotions students are experiencing and learn to articulate them

Learn to understand and describe major emotions (happiness, anger, sadness, fear and disgust) through watching movies, having discussions about the movie characters and their emotions, and reflecting on one's own experiences in life.

Based on personal experiences and observations, guided discussions are held to help students understand how emotions can positively or negatively influence one's life (e.g. extreme anxiety and fear can be crippling, and yet a reasonable amount of anxiety and fear can be motivating)

Students worked together to create a picture book about emotions and distribute it among the community. Each student contributed to 1 page of the narrative or illustrations of the book. During the book production, students could apply for different roles in the process (e.g. editor, art director, marketing and outreach coordinator), and the book was the outcome of the collaborative effort of the production team.

We believe that this project has successfully accomplished its objectives and help students become more aware of their emotions and gain a better understanding of the role of emotions in their lives. Their participation in this project will lay the foundation for them to embark on a path to process and manage their emotions in a healthy and active way.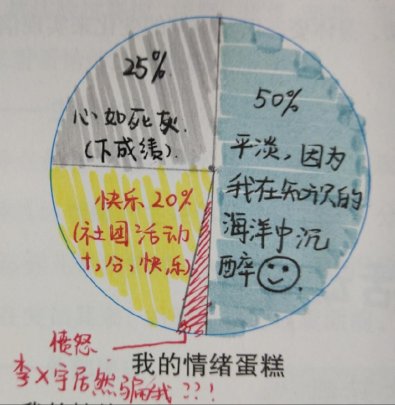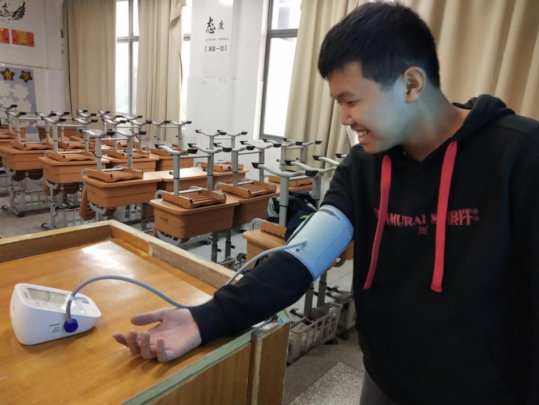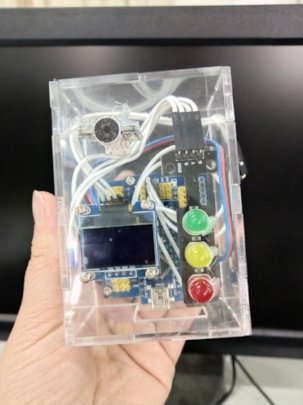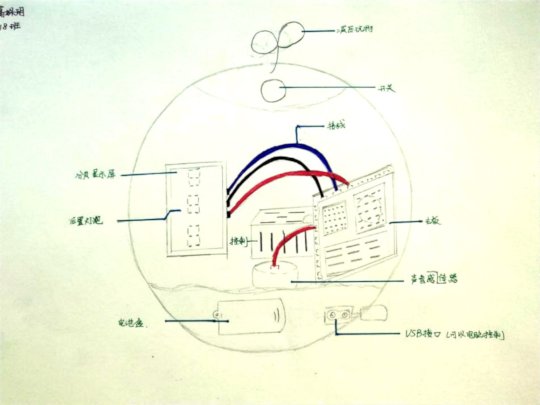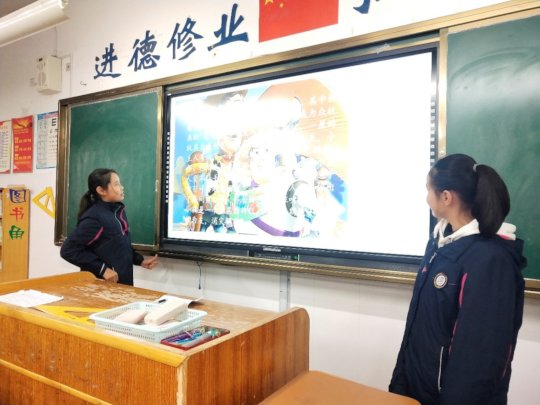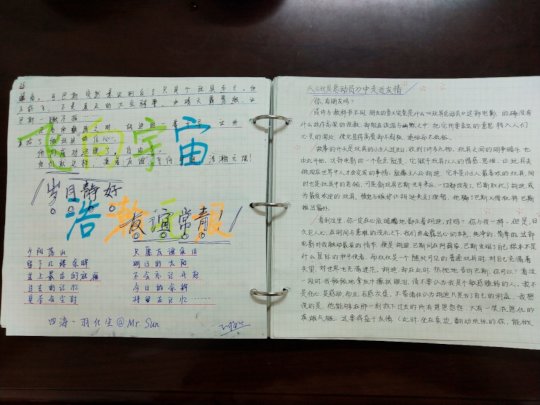 WARNING: Javascript is currently disabled or is not available in your browser. GlobalGiving makes extensive use of Javascript and will not function properly with Javascript disabled.
Please enable Javascript
and refresh this page.