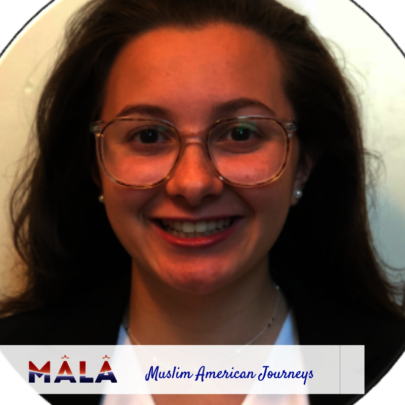 Going into the final week of the 2019-2020 application cycle, we have received a staggering number of amazing personal essays from MALA Scholarship applicants across the country. This year, we are set to offer more scholarship awards than ever before, thanks to the generosity of our donors and the support of our community. If you would like to apply for a MALA scholarship, or know someone else who does, this is your chance! The application portal will close at 11:59pm Eastern on March 1, 2020.
We are excited to begin reviewing applications, and sharing some of the amazing stories that we've already received. When you give to the MALA College Scholarship Project, your contribution goes directly towards helping some of this amazing individuals pursue the education of their dreams. We are always so impressed and in awe of the experiences, perspectives, and ideas that applicants share in their stories, like Razan Mikdashi, one of last year's recipients:
"Although my cultural identity brings my attention to certain issues and influences my perspective, it is my personal identity that defines my actions.
Through my mother and father's stories, I empathize with women who have come forward as victims of domestic violence. Recognizing a similar reality here in the U.S., I took action by creating Project Bond, a self-defense training program that empowers high school girls in my community, both physically and mentally. As I embark on this next phase in my life, I choose to study business, a field long dominated by men.
Beyond my passion for understanding the principles that transform exciting visions into a reality, my motivation in entering this field is rooted in my cultural background. With a thirst for knowledge, a commitment to resilience and an eagerness for change, my determination to forge a new path for Arab women fuels my journey."
Links: