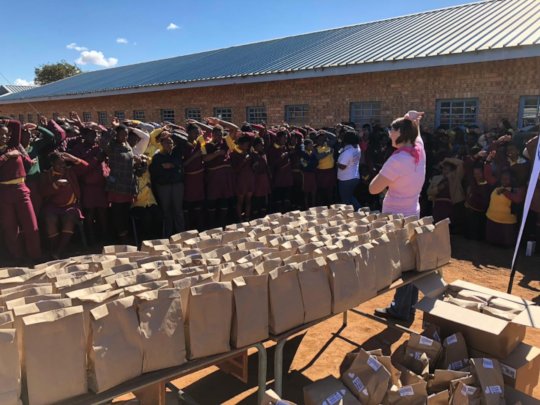 Thanks to your support, our GlobalGiving friends, the Hlokomela Women's Clinic is reaching and teaching more women by the day about women's health issues.
Hlokomela Women's Clinic, in conjunction with Rotary Club Hoedspruit, hosted an outreach on 18 July 2018 in celebration of Mandela Day. This event took place at Kgwana High School in Sekororo, Limpopo South Africa.
At this outreach we reached 400 high school girls. The theme of the day was "My body, my rights". We spoke about breast and cervical cancer and demonstrated how to perform a self-breast examination. Each girl received a goody bag with sanitary products and treats. The day was a great success.
You may recall a patient by the name of Anna* from my previous reports. Anna (55), was scanned early this year and ultrasound examination found her to have a highly suspicious BIRADS 5 mass. After our friends at the Helen Joseph Hospital assisted in getting Anna in for a biopsy, her results came back positive for Breast CA clinical stage T3. Anna underwent a unilateral mastectomy and is now recovering well. Anna would most likely never have had the opportunity to fight breast cancer, had she not been able to access ultrasound screening. Anna is now anxious to get back to work and continue with her life.
Lerato* (39) who was also scanned in the same week as Anna* was also diagnosed with Breast CA after a biopsy was done. Lerato has small children and is currently unemployed. At this point her treatment plan does not include surgery, however she has started with chemotherapy. She is being assisted through the kindness of people, who believe in this programme, with transport costs to and from the hospital in Johannesburg, Gauteng Province where she will be receiving treatment. Just to put into perspective, Lerato is a Hlokomela patient. She knew about breast self-examination as she was taught by our staff. She knew to report to the Hlokomela Women's Clinic if she ever felt a lump. Lerato's cancer was detected early because she was taught about Breast Cancer. Education. Awareness. Accessibility. This is what we are trying to achieve and Lerato is proof that we are indeed, one person at a time, reaching our goals.
Our third patient is Sally*. She was 12 weeks pregnant at the time of her visit to Hlokomela Women's Clinic. Sally's pregnancy came as a shock for her and she decided to get an abortion. Her local doctor gave her oral medication to abort the unborn foetus. Sally took the medication and thought that she had aborted. After about a week of not noticing any bleeding, she decided to come to Hlokomela Women's Clinic. After obtaining her history and explaining the Ultrasound procedure to her, we commenced with a scan. Upon touching her stomach with the probe, an image of a foetus appeared on the screen. The movement of the foetus surprised her and she gave a sigh of relief. I asked her if she wanted to hear the foetus's heartbeat and without hesitation she said "yes please mam" The following few minutes were emotional to say the least. Sally commented by saying "I think this baby should be alive". Sally was referred to one of the Professional Nurses at the Hlokomela Main Clinic for a consultation and referred to an ante-natal facility. This baby boy indeed has a strong will to be born and to live!
*Pseudonyms were used to protect our patients' identity.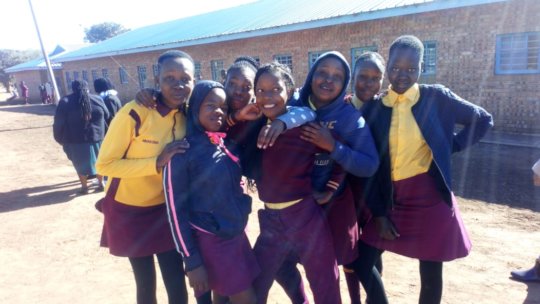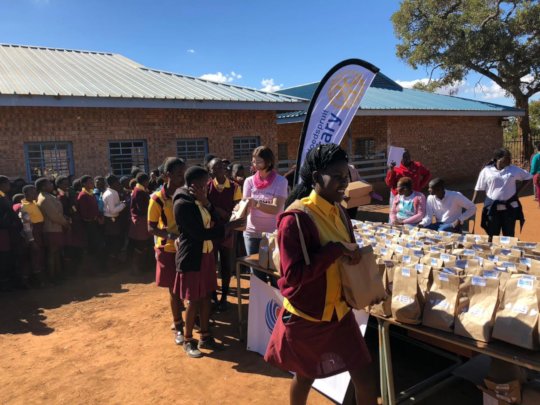 Links: