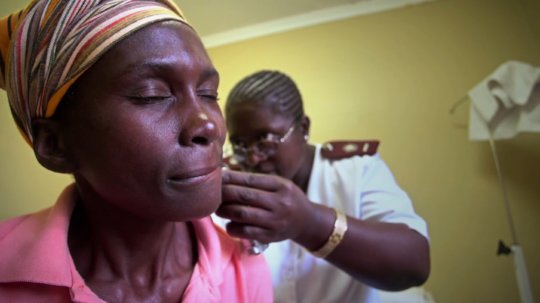 Welcome back to Hlokomela's newsletter!

We hope everyone had a great new year but for us, the work has only just begun.
A new year is upon us, with our resolutions and resolve we are aiming to expand certain areas:

Online expansion - Our outreach on social media will be expanded to spread awareness and to show our proactive approach within the community, helping us with this mission, a new volunteer has joined our team for marketing/social media and fundraising, (a lot of work) but we found that we needed a dedicated person to manage all these aspects, as running Hlokomela is challenging on its own, this will now take pressure off some of the permanent staff members who were carrying this weight.
Keeping ahead of the curve - New medical training for staff including abdominals and obstetric ultrasound, we aim to keep our staff up to date, as medicine is always changing, we need to keep on top.
From Hlokomela, we'd like to thank all of our team across the sites for their hard work and dedication last year, we hope to have another successful year.

Last but not least, a big thank you to the donors, without your support this wouldn't be possible!
Links:
Christmas is just around the corner and the migrant workers are returning to the Hoedspruit area in Limpopo, South Africa to start harvesting mangoes for the season. This is Hlokomela's busiest time of the year and a great opportunity to reach vulnerable women to educate them about breast and cervical cancer. Thanks to your generous donations through GlobalGiving, we can carry on with this life saving work!
Wellness Day
On October 20, 2017 Hlokomela, in conjunction with the Hoedspruit Rotary Club, held a Family Wellness Day in Hoedspruit town. Here our Women's Clinic offered breast examinations to women taking part in the day. We managed to screen 44 women and 2 men. Out of the 44, 10 were referred to the clinic for breast ultrasounds. The day was amazing and a wonderful opportunity to create awareness.
Stats
Every month that passes proves to increase the number of women being screened for breast cancer. Women from all walks of life are making use of our facility and are being referred to us from other institutions. We aim to provide a screening service to any woman who needs it. We aim to be sustainable, in order to become sustainable we have implemented a small fee-for-service to women outside of our clinic patient demographics. This has proven to open the door to a much wider number of women in and around our community. We scanned 156 women for breast abnormalities from August 1 to November 1, 2017. Out of the 156, we had 14 patients with some sort of breast pathology. During this period there were no confirmed malignancies.
Sex workers educated about breast and cervical cancer
During September we had a workshop for sex workers about breast and cervical cancer. These women are at a higher risk of developing these cancers due to their HIV status. They were very interested in the information shared and went back to their communities to share the knowledge as well as to show fellow sex workers how to do breast self examination.
Coming up
We are also very excited about possibly expanding our scope to introduce more screening options for women in the near future, such as 4D scans.
Thank you so much for making this vital service possible with all your generous donations!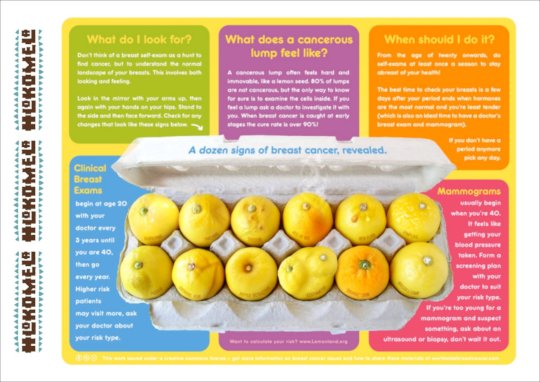 Links:
Wow I can't believe how time flies! So much has happened during the past 3 months at Hlokomela Women's Clinic! And the GlobalGiving community has helped us so much to achieve these goals.
Ultrasound training at Helen Joseph Hospital
I spent a week at the Helen Joseph Hospital's Mammography Department in June where I worked and received highly valuable training. Dr Su Lucas and the Tshemba Foundation made this possible. I worked with some of the country's finest sonographers and radiologists. I was able to gain hands on experience on ultrasound and mammography methods and was exposed to a large number of malignant findings. I was able to assist in doing some core biopsies of possible malignancies also. During this time I realised just how un-biased cancer is. During my time in this department, I witnessed cancer being found in 5 different women, from 5 different age groups as well as different ethnic groups. This strengthened the importance of early detection and just confirmed the importance of what we do at the Hlokomela Women's Clinic. Teaching self-examination has become one of our core educational tools. If you know your breast, you will know when something is not right.
Student volunteer
We have been fortunate to have Megan Hadley work with us during July. Megan has just completed her first year of Medicine at the Johns Hopkins University in Baltimore Maryland, USA. Megan works under the mentorship of Dr Susan Harvey, who heads the Mammography Department at the University. Megan's main objective at Hlokomela was to improve and implement patient record and tracing systems within the women's clinic. She did a very good job and implementation of the systems she created has already improved our operations.
Officially opened!
The Women's Clinic was officially opened on July 7, 2017. Although the clinic has been in operation for some time before, we had a small function with a beautiful ribbon cutting.
Stats
Since May 8, 2017 we have seen 67 women for breast ultrasound screening, of whom approximately 80% are on anti-retroviral treatment and are at a higher risk of developing breast pathology than any given HIV negative person.
Coming up
We are planning some awareness outreaches within our local communities during August in celebration of Women's Month! May we reach, educate and inspire many more women in the coming months.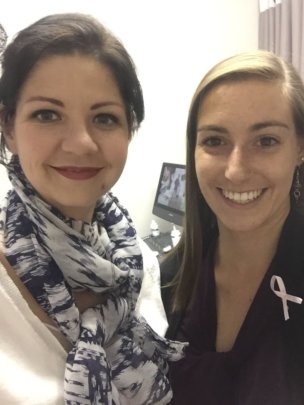 Links:
WARNING: Javascript is currently disabled or is not available in your browser. GlobalGiving makes extensive use of Javascript and will not function properly with Javascript disabled.
Please enable Javascript
and refresh this page.