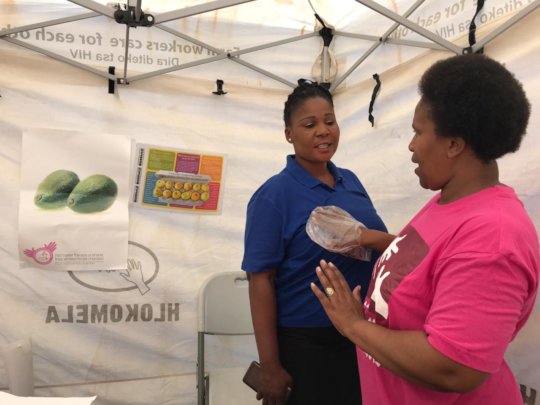 We are excited to give some feedback on the last 3 months here at the Hlokomela Women's Clinic.
The team from Jacaranda FM (Possibly the largest South African Radio station and certainly one of the most popular) form part of an amazing initiative where the morning show host, Martin Bester (DJ and musician) and his band tour the country and involve communities of the towns they tour across South Africa. There is no cover charge for the show, instead, people are requested to donate a blanket as entry fee, or in the case of Hlokomela Women's Clinic, a packet of sanitary pads.
On 10 August 2018 the tour came to Hoedspruit! Hlokomela Women's Clinic was the beneficiary for the event. The morning Breakfast show was broadcast live from the Moditlo Events Hub.
Christine du Preez and myself, Sonja Botha, were given the opportunity to talk about Hlokomela and in particular, the Hlokomela Women's Clinic, live on air. We were able to talk about the 4D Ultrasound now available and about the impact that the Women's Clinic has on the Hoedspruit community.
This event was a huge success! The sanitary products and blankets have already been given to people in great need of these very basic things.
Referral system
Identifying and diagnosing pathology is one thing, what comes after that is another thing altogether.
The referral system that is in place within the Government protocol, is just not effective or even functional at best. This challenge came under the attention of the COO of the Breast Health Foundation, Louise Turner. By January 2019 with the support of the Breast Health Foundation, a proper referral system, including accommodation, support before during and after treatment, will be put into place and made available for each patient with breast cancer.
Discussions and negotiations are also underway to allow for biopsies and more advanced procedures to be done locally.
Outreaches and Events
October is Breast Cancer Awareness month and Rotary in conjunction with Hlokomela hosted a wellness day on 12 October 2018. This event was a great success and just under 100 women were given free physical breast examinations and education on breast cancer.
Throughout this month Hlokomela Women's Clinic is involved various outreaches and awareness campaigns on farms in the Kruger to Canyons Biosphere Region. The aim of these outreaches are to promote awareness about breast and cervical cancer. These events give farm workers the opportunities to receive physical breast examinations and the opportunity to be referred to the Hlokomela Women's Clinic in the case of a suspicious finding.
During these outreaches, women are given talks on women's health and encouraged to ask questions. Each woman receives sanitary products and male and female condoms are also offered to them. We reach 200 to 350 people on such a day.
The Hlokomela Women's Clinic was also invited to speak about breast cancer at a "high tea" event for the elderly in the Hoedspruit area. Breast self-examination was demonstrated, a session of questions and answers allowed for some fun interaction. This was a lovely opportunity to reach yet another vulnerable group of women in our society.
Volunteers
We are very excited to welcome Dr. Petra Friedmann to the Hlokomela Women's Clinic. Dr. Friedmann is a German gynecologist and will be volunteering from early October and into November. Many of our patients have already benefitted from her knowledge and skills. I am personally looking forward to learning as much as possible from her.
Thank you to our GlobalGiving friends for your support over the last 3 months! You make all the difference to our work here at the Hlokomela Women's Clinic!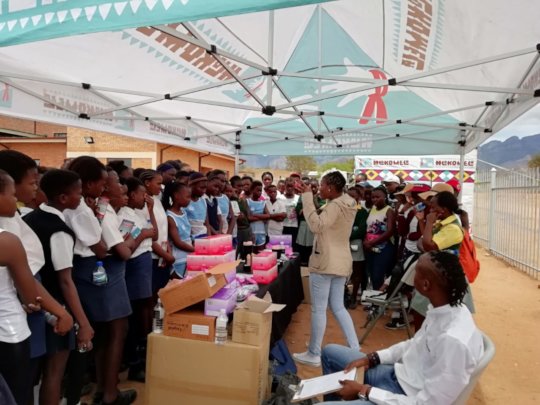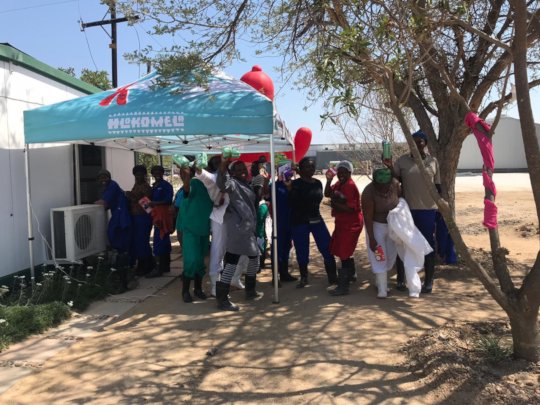 Links: