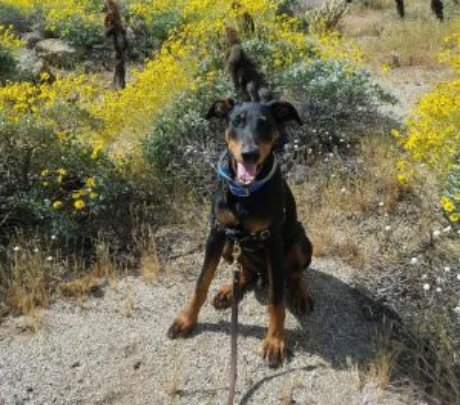 Dear Friends,
Since 1877, spcaLA has prevented cruelty to animals through Education, Law Enforcement, Intervention, and Advocacy. Today, I share with you the story of Indie - a sweet Doberman puppy and a victim of animal cruelty.
In December 2016, spcaLA Humane Officers responded to an animal cruelty tip. Indie was being terribly treated - witnesses heard Indie yelping and crying, others saw him being dragged on concrete (forceably enough for his feet to bleed), and being yanked so hard with the leash that he flipped in the air. Personal videos along with surveillance camera footage presented a case for animal cruelty: Indie was seized for his protection and is in the care of spcaLA.
I can share with you that Indie's abuser was arrested and has been formally charged with felony animal cruelty, due to our investigation. If the abuser is convicted as charged, he faces a possible maximum sentence of three years in jail.
spcaLA is the only private animal welfare organization in the city of Los Angeles that is also Law Enforcement. spcaLA Humane Officers hold the same powers of Peace Officers in the state of California when investigating animal cruelty. spcaLA is a non-profit agency that relies on donations for its programs and services, including animal cruelty investigations.
Whether one incident of animal cruelty or one hundred, spcaLA believes all animals deserve equal protection under the law. Violence begets violence; preventing cruelty to animals benefits all living beings in our community.
Thank you for your ongoing support.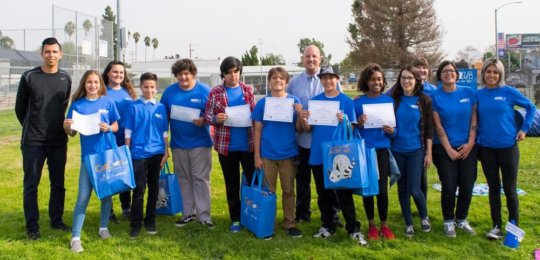 100th Graduating Class of spcaLA's Teaching Love & Compassion (TLC)™
Society for the Prevention of Cruelty to Animals Los Angeles (spcaLA) is proud to announce that the 100th class of Teaching Love & Compassion (TLC)™ graduated this February from East Whittier Middle School. TLC is spcaLA's renowned youth program that aims to break the cycle of violence by pairing students with shelter dogs to teach empathy and compassion for animals and all living things. TLC began in 1994 and has reached approximately 1,000 students in the Los Angeles area.
The TLC program helps students identify and break the cycle of violence by building self-esteem and increasing respect for all living creatures. With the help of spcaLA shelter dogs and hands-on dog training, students practice patience, compassion, and empathy by working through the conflicts and challenges of performing as a group to train shelter animals. Anger identification, conflict solving, empathetic choices, anti-bullying, kindness toward others, and other violence-prevention topics are the focus of TLC discussions and classroom activities. These topics help students identify their own assumptions, increase knowledge and positive attitudes towards animals, others, and self, and overall increase empathetic attitudes.
When spcaLA created TLC in 1994, there was no other program like it.. Since 1877, spcaLA has sought to prevent cruelty to animals and a great place to start is with young people. If we can break the cycle of violence, we can make the world a kinder place for people and animals.
Thank you for making this program possible!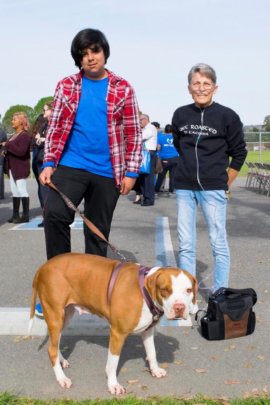 Links: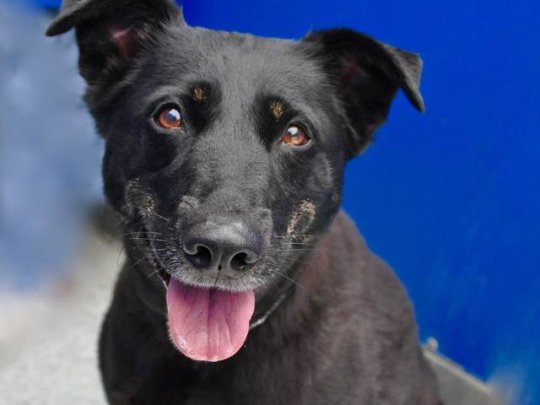 Shelter pets like Phoenix (pictured) will enjoy nourishing food, veterinary care, enrichment activities, and a safe, warm, cozy bed this Winter because of your support! On behalf of this sweet Shepherd Mix and thousands of animals like her, I thank you for your support!
You, and donors like you, are the reason that spcaLA has kept millions of animals safe from harm since 1877. There is no government support. There is no national spca or humane society. There is only you.
Your support will continue to facilitate spcaLA's ongoing mission to prevent cruelty to animals through Education, Law Enforcement, Intervention, and Advocacy.
With gratitude,


Madeline Bernstein
President, spcaLA
Links:
WARNING: Javascript is currently disabled or is not available in your browser. GlobalGiving makes extensive use of Javascript and will not function properly with Javascript disabled.
Please enable Javascript
and refresh this page.