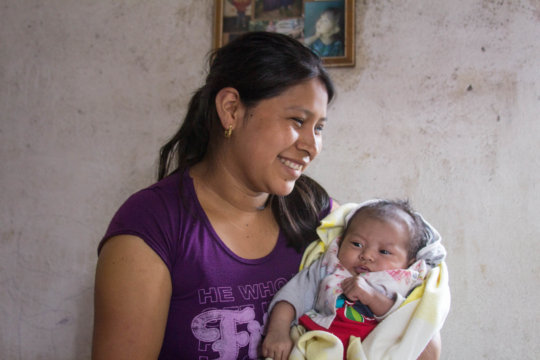 The diapers have landed! It is with great joy, and thanks to you, that we are blessed to have a new Diaper Drop in Guatemala. Last week Andrew took the very first cloth diaper kit to Santiago, Atitlán, Guatemala, to our new partner Pueblo a Pueblo.
We're excited to be working with their Maternal Health Child Project, working with young indigenous mothers and infants in rural communities. One of the amazing Mom's Pueblo a Pueblo serves is Concepcion.
Concepcion, a 23 year old woman without economic support, spent the majority of her pregnancy without prenatal care. Thankfully, Concepcion was introduced to the Maternal Health Child Program and the Pueblo a Pueblo team was able to get Concepcion the proper medical support to carry out a healthy, successful pregnancy.
Because of this amazing support, Concepcion gave birth to a healthy, happy baby girl named Sofia. Today, they are both doing great! Concepcion will remain in the Maternal Child Program until 3 months post partum, and Sofia until she is five. Concepcion will also continue to visit the Pueblo a Pueblo office for educational workshops on important topics like nutrition and family planning.
Thank you for your support!