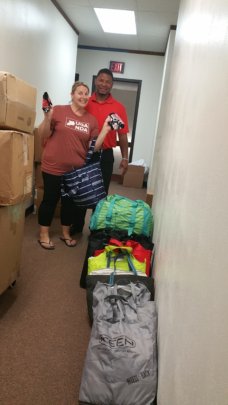 Wow! Yesterday Charles & Stacy departed for Cuba, and with them are 20 cloth diaper kits! I can hardly believe how quick we were able to gather 20 diaper kits. Your support has made this possible!
Charles & Stacy will be in Havannah, working with a local Pastor who is building a church. They will be working with families in deep poverty, who ordinarily are not able to provide diapers for there children. They will be assessing hurricane damage, and traveling to other areas that might have been hit harder by Hurricane Irma. Diapers will be distributed as they best see fit.
The families they are serving are families who live in poverty, and every day have to make devastatingly difficult choices between food and diapers for their famiies. You are giving hope, joy, and love to these families by providing a complete supply of cloth diapers, easily hand-washable, to last from birth to potty training. With basic diaper needs met, these families will be able to enjoy increased sanitation and hygiene. I look forward to keeping you updated!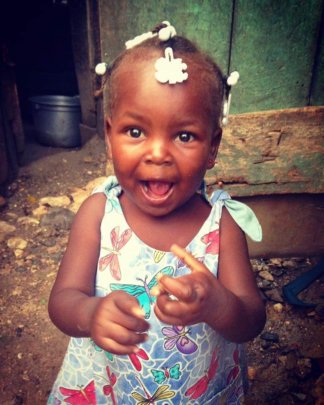 Allison, a missionary who is distributing cloth diapers in Haiti, writes:
"Gevara. So much life and joy in this kid. And if you ask her about her barrettes, she'll shake her head fast to make them flop around.
Her story is a perfect example of orphan prevention- when people work together and step up to help, there's no need for an orphanage. I'm thankful she is surrounded by a community of compassionate, loving women."
We love getting updates from Allison, it's a pleasure working with her as she works to help those in her community with basic needs, both physical and spiritual. Together, we're working to help families stay together, and diapers can be part of that. When a family in poverty has extremely limited resources, difficult decisions are made about whether or not to keep their child. Children belong in families, and when families have the basic tools needed to survive, they thrive.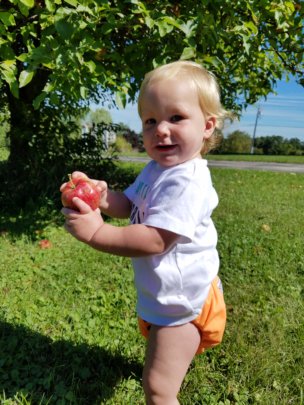 Slow and steady wins the race.
Locally we've been evaluating the best way to expand slow and steady. Currently, we have four amazing local partner agencies, and we've been able to meet their needs! We are working towards a pilot project on a larger scale in Oshkosh. At current time, there is no diaper bank (cloth, disposable, or hybrid) that serves the Oshkosh area. With one in three families struggling with diaper need, this is a problem! According to the U.S. Census, there are 876 children under the age of three, who live in a family whose income is at or below Federal Poverty Level.
Our local diaper model is similar to our global model. We can provide the choice of a complete kit of cloth diapers, to last from birth to potty training, or a 1-week supply of disposable diapers, distributed by our partner agencies once a month. At current time, about 10% of babies are diapered in cloth. With modern cloth, there is a learning curve and most people aren't familiar with modern cloth. We respect all diapering choices, and are willing to do a pilot project to see how this system will work out.
I'm excited to keep you informed as we continue to learn and grow! Our global diaper drops are busier than ever, I encourage you to see what we're up to in Haiti, Kenya, India, and beyond! We've also been really busy with Hurricane Relief projects in Haiti, Puerto Rico, Cuba, Texas, and Florida. You can find all our projects here! (and there are a lot!).
WARNING: Javascript is currently disabled or is not available in your browser. GlobalGiving makes extensive use of Javascript and will not function properly with Javascript disabled.
Please enable Javascript
and refresh this page.