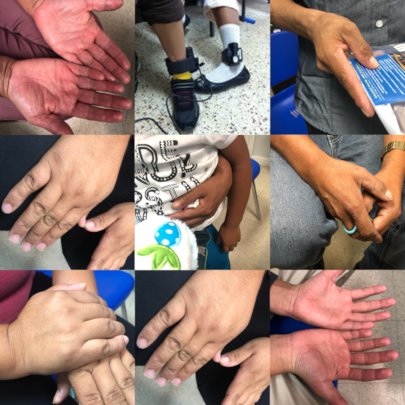 "The average stay for unaccompanied minors in detention, in Texas, is 6-8 weeks as they are processed for safe placement in the US, and 95% of them have somewhere they are going, either to a family member or host family. We all worried about these kids, their futures, and the trauma they are enduring," writes Founder and CEO of Circle of Health International Sera Bonds.
COHI offers critical support to an immigrant clinic in McAllen, Texas with COHI clinicians and volunteers. COHl began our work keeping families together along the Texas/Mexico border four years ago this month, July 4th weekend of 2014. Since that time we've cared for tens of thousands of mothers, kids, and babies through the provision of clinical volunteers who've staffed the Catholic Charities clinic in McAllen.
Over the last four years we've
Provided training to hundreds of social service and health care providers in the Rio Grande Valley region of Texas to identify those who've been trafficked; and
Provided food. health care, and medicine to tens of thousdands of individuals being released from border patrol in McAllen in the last four years in a clinic in McAllen, Texas.
We are currently scaling our border response to:
Work with Texas-based legal aid agencies to provide forensic psychologists to support asylee request evaluations; and
To provide clinical volunteers to emerging efforts to care for this population in El Paso and Laredo, covering an additional 800 miles of border crossing.
This crisis is not going away-these families will need our care, our attention, our support for many years to come. COHI is in this fight for the long-haul and that is why we need your help. We are raising $25,000 to provide further valuable support to families being cared for at the McAllen clinic.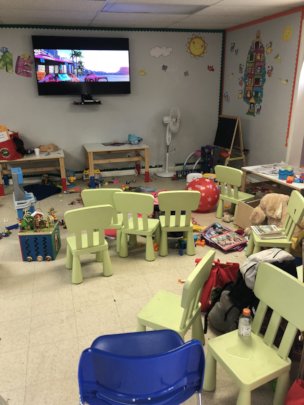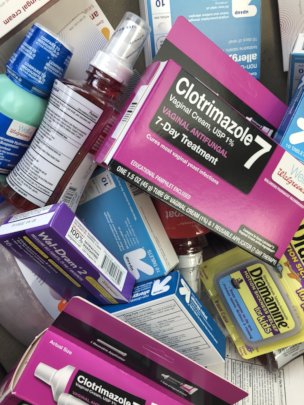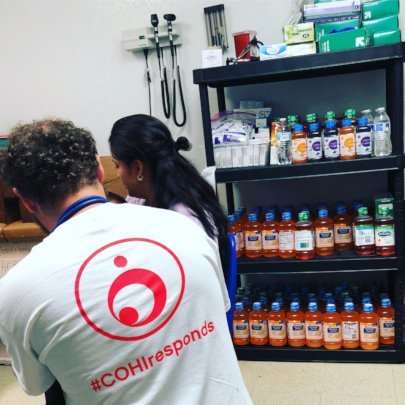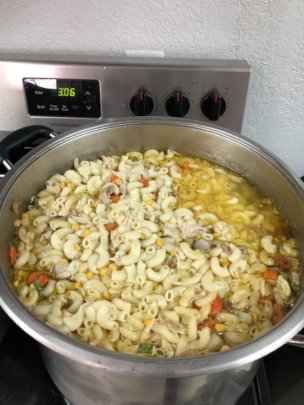 Links:
COHI is proud to be supporting Centro MAM and all their efforts to serve their community. Mobile clinics are up and running and more staff and volunteers will be at the center beginning in August.
The big push is happening now to have everything organized and prepared because hurricane season 2018 is here!
Centro MAM's role within the community remains the same:
~Promote and work towards birth justice
~Offer midwifery care based on sliding scale or free of charge
~Offer doula care based on sliding scale or free of charge
~Breastfeeding support and consulting
~Education of midwives, doulas, health-care professionals, and communities in relation to holistic health, prevention, and maternal-infant care
Thank you for your role in supporting the women and children of Puerto Rico.
COHI continues to support the Al-Iman Hospital in Syria. We are happy to report some of our key achievements over the past four months through our partnership with Human Appeal:
--> Provided medical consultation and care for more than 6,710 children living in and around the areas of the hospital and the PHC Center.
--> Provided medical consultation, health care, prenatal and antenatal services for more than 4,373 women living in and around the areas of the hospital and the PHC Center.
--> Reached a total number of more than 766 deliveries.
--> Performed 176 caesarean section deliveries.
--> Continuous meeting of hospital needs; support with drugs, consumables, and supplies.
--> 5,234 boys and girls aged 6-59 months, received multiple micronutrient supplements.
--> 300 Nutrition awareness sessions were conducted.
Thank you for your continuous support!
WARNING: Javascript is currently disabled or is not available in your browser. GlobalGiving makes extensive use of Javascript and will not function properly with Javascript disabled.
Please enable Javascript
and refresh this page.