Dear Kresy-Siberia Virtual Museum donor,

As we mark the 80th anniversary of the Soviet mass deportations from eastern Poland's "Kresy", we thank you for your generous ongoing support of Kresy-Siberia. Here is our quarterly report on how your donations are being put to work in running and strengthening the Kresy-Siberia Virtual Museum www.Kresy-Siberia.org and our other efforts to research, remember and recognize Poland's citizens fighting for survival and freedom in eastern Poland's "Kresy" and in forced exile during World War II.
Kresy-Siberia Virtual Museum website rebuild underway
We are half-way through a full upgrade to our Virtual Museum website to improve online visitor interactions and bring the computer programming up to date. Though this requires an investment of over $60,000, it will repair existing system issues, improve our security against future hacking and ensure the preservation and ongoing health of the Virtual Museum into the future. We aim to relaunch the new website by September 2020. The Museum Galleries home page has been completed and the Rooms are now being redesigned (see screen-shots).
Our worldwide discussion group is still growing

Our Kresy-Siberia Group discussion group (now hosted on Facebook) continues to grow, reaching 2,030 members in January and attracting over 4,000 Likes. This friendly and supportive worldwide online community brings together Survivors, Descendants, and others interested in learning and sharing these histories. Please refer friends and family to join the Kresy-Siberia Group at https://www.facebook.com/groups/KresySiberiaGroup.
60,000 Kresy-Siberia Group messages since 2001 preserved
We have also succeeded in preserving over 60,000 messages shared between Kresy-Siberia Group members over nearly 20 years from 2001 to 2019 on our original Yahoo group platform. This invaluable treasure trove of research information was threatened with deletion forever, when Yahoo closed its service. Our searchable message archive is now accessible to registered group members at https://groups.io/g/Kresy-Siberia.
Survivor Testimonies to be recorded
If you know of any Surviving Sybiraks, residents of pre-WW2 eastern Poland or WW2 Veterans who can be film interviewed anywhere in the world, please let us know right away at foundation@kresy-siberia.org so that we can arrange to preserve their wartime testimonies while we still have time.
80th Anniversary luncheon in Balham, London England
We are marking the 80th anniversary of the first mass deportations of Poland's citizens to Soviet forced labor in February 1940 with a traditional Polish lunch, with all proceeds supporting the Kresy-Siberia Virtual Museum. The luncheon event will be held at the White Eagle Club in Balham, London and will include a glass of wine and dessert and a cultural/historical program. This will include songs with our well-known Polish opera singer Iwona, book talks and signings by popular authors Roger ("First to Fight: The Polish War 1939" https://www.spectator.co.uk/.../poland-was-no-walkover...) and Karola ("Are My Roots Showing?" https://www.facebook.com/writingkarola) as well as a display of one of our member's family's journey from Poland to the UK.
Get tickets at: https://kresy-siberia.org/museum/balham/

2020 Conference planning underway

Thank you to our volunteer members Marcin, Maciej, Marek, Iwona, Grace, and Greg for their work in putting on a very successful conference and reunion last September in Warsaw. Sybirak, Kresowian and Combatant Survivors as well as 2nd and 3rd generation Kresy-Siberia members came together from countries from as far away as Australia and the USA as well as from England, Sweden, and Poland itself.
The all-volunteer committee has started organizing our Kresy-Siberia 2020 "Generations Remember" Conference in Warsaw on 17-20 September at the History Meeting House (Dom Spotkan z Historia). This year we will mark not only the 80th anniversary of the first mass deportations in 1940 but also the centenary of the Battle of Warsaw", where the Poles beat all odds to defeat the Russian Bolsheviks in the "Miracle on the Vistula".
The conference will be a great opportunity to meet other members as well as Survivors living in Poland, to hear interesting speakers, and to participate in memorial ceremonies on September 17, the "National Day of the Sybiraks". Start making your travel plans now and stand by for a detailed program and registration information shortly.

* * *

Thank you again for your generous donations of money, time and materials, which all contribute to the survival and strengthening of Kresy-Siberia's special continuing mission.

With gratitude and warm regards,
The Kresy-Siberia Foundation team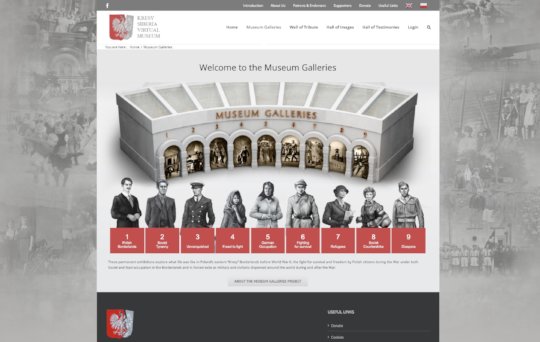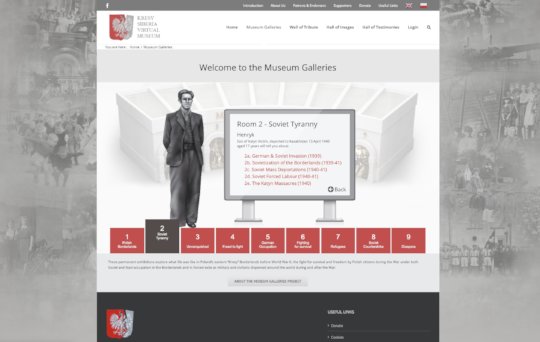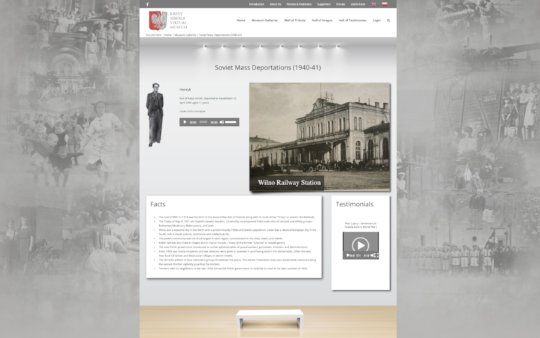 Links: