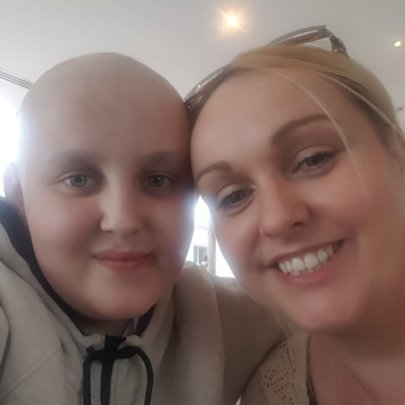 ``My youngest son Oscar was just two weeks old when we got the horrific news last year that our son James had leukaemia. He was just 12 years old, it was completely devastating.
I still remember the day James was diagnosed so vividly. He had had a small fall, but ended up with a huge bruise that didn't go away and then developed a rash. I decided to take him to the GP who suggested we go to the hospital for some blood tests. There within hours, they told me he had leukaemia and they were transferring him to Crumlin. I was so shocked, I just muttered about getting the car, even though they were already hooking him up to IV's and drips, and they had to tell me we would be going by ambulance.``
In fact, we couldn't go anywhere. Normal family life ended as soon as we got his diagnosis.
From April to June last year, we watched our son disappear, it felt like cancer had beaten him. Then James was offered a place at Barretstown camp.
I was nervous. What if he got a temperature? How would he get his bloods done? What about his chemo? How would he get around in a wheelchair?
But then I spoke to Eimear, who is a member of the Barretstown team. She explained that all of those issues would be managed by her team of volunteer doctors and nurses, while he was at camp. She reassured me that James would be medically cared for, while having the best time of his life.
He needed it so badly!
Allowing James to go to Barretstown - with the peace of mind that Eimear and her team would keep him safe - was a turning point in the traumatic journey we had begun with his diagnosis.
Without the support of donors like those who give through GlobalGiving, there is no way James could have gone to Barretstown. And if James hadn't gone to Barretstown, we would never have learned how to live with his cancer.
At Barretstown, a child can remember what it is to be a child again and to laugh and have fun. They go home with renewed self-confidence. My family and I have seen this first-hand.
What we have learned is that the magic of Barretstown lifts us all from the devastating impact of cancer while we are there and long after we leave.
We are so grateful to all those who made our visit possible.