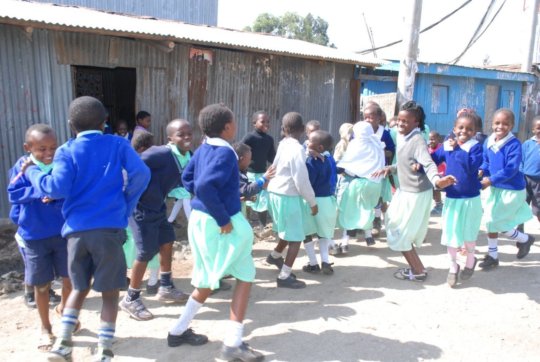 Thank you to all the donors/churches/partners who have been making the children of Glory Education Centre to forget about the stress, hardship in life and to bring them a smile which wasn't there for along peiod of time.
Glory Education Centre have received alot of support from many people across the society like donation of school uniforms, shoes and stationery. This have made them feel so happy and willing to stay put and learn because that is what matters in education.
This month after receiving donation from the GlobalGiving we were able to buy a new blackboard for writing on, we bought more food to make the feeding program continue as it has been for the past months. This also have brought about the attendance of class to be more successfull for the past 9 months.
Through board meeting which was held early September Tumaini Fund for Economic Development International agreed to find a new way of communication to the society and the option was using the media like Radio Station which is locally listened by many people in the country, also use of bunners to send messages to the public so that we can make more people in the community to recognize the work done by GlobalGiving and also they too can assist in many ways possible they can by donating anything either financial or support to the children.
All these are possible because of the tremendous work done by our donors whom have made us get more donation for the past months. We are very thankful for standing with these project.
Through these media communication we can build a school for the children and make it shine. Together me, you and them can make change if we can manage to donate and build a school it can be the best of the best.
"To donors, thank you again for the support", that was a message to one of the teacher who usually teaches the children of Glory Education Centre she has seen the fruits of your support
#together
#thank_you
#gift
#smile