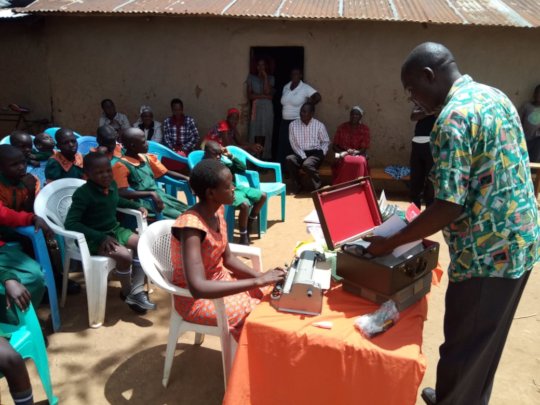 We have stood with the special children in siaka to help them through this difficult periods .These children have particular disabilities but this does not hinder them from achieving their future goals .We have made sure that we are assisting them in everyway through various programes .This twenty two special children have actually benefited from our these programmes example good guality Education,a good playground area and also providing for them toilet.
With the help of GlobalGiving team we have really assisted this children by sustaining them for whatever they lack and i would to take this opportunity to show gratitude.in addition these children had really needed our help and we will continue supporting them and stand with them untill the last moment.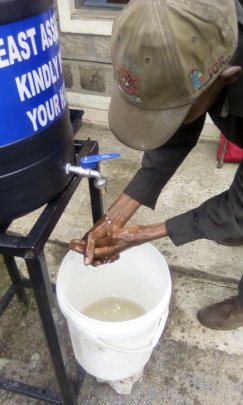 We decided to stand with the people in the slums that is we Educated them on how they would avoid being attacked with this corona virus disease in the area where they stay .Through this tough times most of the people could not afford anything to use so we agreed and decided to help them because they lacked every thing especially basic needs to use at home or any place.Due to their more problems we actualy decided to help with the help of our team of GlobalGiving by providing them some needs example main ones like sanitizers,masks,clean water,water tanks and etc .Alkso as partb of us we gave them food because this pandemic made many people loose their jobs especially many parents were sufering the cause their childern are at home and they to put something on their tables .
As a team we have worked together to make sure that all the people in the society knows how to stay along with this pandemic of covid 19.We take this opportunity tothank all the donors who have worked with us to make a way not this pandemic not to reach our places we thanhk donors for their full support and continue with that faith because we trying our best to keep sosociak distance and being quarantine ourselves in our areas ,Thank all for the suport by faith we won.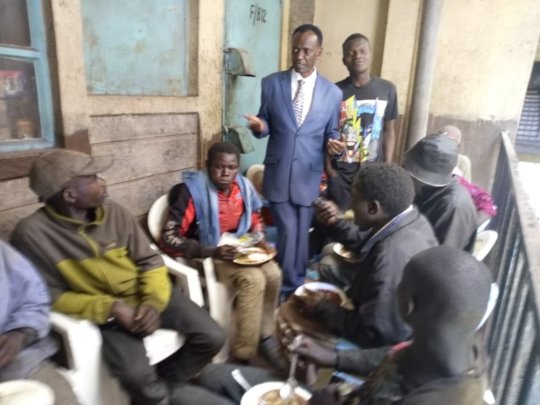 Street youth in our slums ,kenya have been passing through many problems in which have made some of them not to finish their Education since that was the main problem us with our team of GlobalGiving we have make sure that some of them have gone back to school in addition to that they have also suffered from famine in which they have lacked food so we have decided to go and talk to them so taht they can been]able to tell as why they engaged in that habit .
We tried our best to make surethat we provide for them food des[pite of being out without cllothes and just walking around the streets we managed to give them shelter and clothing in order to be like some of the others and to look differently.
We take this opportunity to thank all the donors for giving us the support .
WARNING: Javascript is currently disabled or is not available in your browser. GlobalGiving makes extensive use of Javascript and will not function properly with Javascript disabled.
Please enable Javascript
and refresh this page.