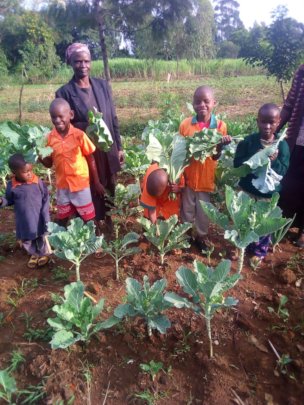 ENVIRONMENT OF THE PROJECT
Siaka School is a boarding school located in Bungoma County and receives 20+ deaf and blind children aged 5-18 years. Most children are orphans and some of them were abandoned by their parents due to lack of finance to support the children.
Through your help those lovely children will not feel stigmatized when they grow up and they will find more easily a proper place in the society! Thanks to all the donors who have so far helped this dream come true Disability is not inability!
FOCUS ON THE 3 PAST MONTHS
Thanks to our donors for your continuous support. Your support means so much; not only to the school, but to the kids you are helping. We want to let you know how much we have achieved in the last 3 months.
Food supplies
On 12thSeptember, Tumaini members went to visit Siaka special children in order to supply them with more food to keep them going and also spend more time with them. From the donation we received on 28th August 2018 of $275, We have managed to buy 10kg rice, 10kg beans, 10kg maize, 5 lts cooking oil,tomatoes,onions and 10kg sugar.
Kitchen garden progress
Since the kitchen garden was launched in June,the school now have been able to provide the children with some fresh vegetables straight from the garden,thanks to one of our international volunteer, Alice Luscher who was coordinating the work on this project with the local staff and pupils from the Siaka school. Thanks to her diligent work, the Kitchen garden is now bearing fruits.
CHALLENGE AND UPCOMING EVENTS
The school depends entirely on the support from local volunteers (teachers, cooks, and other school assistants) and our generous donors. Still we have a lot of work to do to make this school able to support more vulnerable children. Because of the Kitchen Garden the school is becoming more self-sufficient. Nevertheless, they are still facing plenty of challenges. Most of all the presence school Dormitory is too small to accommodate all the pupils. That means that every child has to share a bed with other two pupils. As a reaction to this state we launched a new micro project to build a new dormitory for the pupils.
Once again we extend our heartfelt gratitude for the generous support rendered by donors through GlobalGiving which makes it possible for our organization to exist and to make the community a wonderful place to live in. We look forward to raising more for this cause.
Let's stand with the special children of Siaka School for the Blind and Deaf.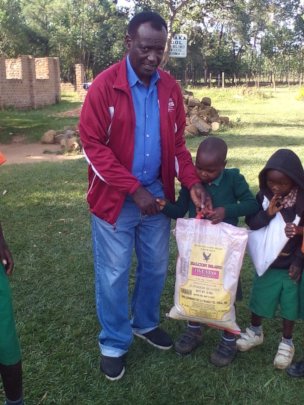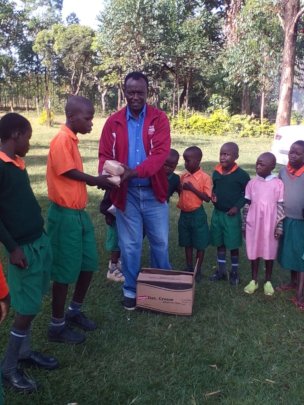 Links: