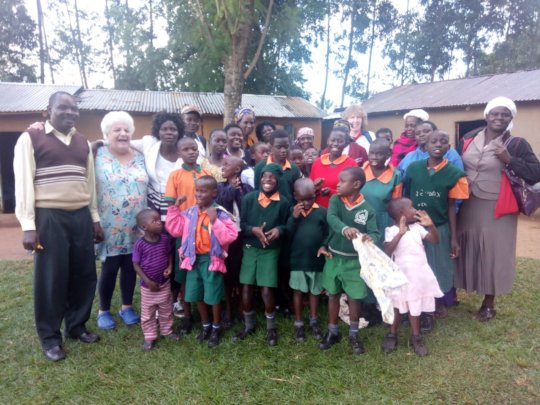 I ENVIRONMENT OF THE PROJECT
Siaka School is a boarding school located in Bungoma County and receives 20+ deaf and blind children aged 5-18. Most children are orphans and some of them were abandoned by their parents due to lack of finance to support the children. Through your help those lovely children will not feel stigmatized when they grow up and they will find more easily a proper place in the society! Thanks to all the donors who have so far helped this dream come true Disability is not inability!
The following are the activities that took place this year:
KITCHEN GARDEN
In April 2018 we had the idea with the school board to launch a kitchen garden in order to complete a bit of the daily diet with fresh vegetables and fruits. Tumaini's volunteer, Alice Lusher was coordinating the work on this project. Since it was launched the children are able to eat fresh vegetables from the garden and don't lack food at all. It was through your generous support that they are proud of the garden and what they eat. We say thank you.
FOODSUPPLIES
Once in a while the Tumaini team makes an effort to go and visit the children in order to supply highly needed food which can satisfy them for duration of time. We purchase to them Rice, Beans, sugar, cooking oil and small amount of onions, tomatoes carrots and cabbages. The donations you made enabled us to do all this.
FUNDRAISING OF THE SCHOOL DORMITORY
The main challenge that the school is facing right now is that they need a dormitory. This is because they share two people in one bed which is not comfortable to them. Through this the project leader came with an idea of fundraising since the construction had started but stopped due to financial crisis. The money which was donated at the fundraising was $107 which will help to construct the building so the children will not be congested in one place. It's our hope that we shall get more donations to complete the dormitory. After the fundraising the Children were issued with Clothes and felt happy about that.
Thank you to our donors/partners/friends/volunteers who made us continue with this program, and we hope in the year 2019 you shall continue with the same donations.
The Siaka special kids wish you a Merry Christmas and a prosperous new year of 2019.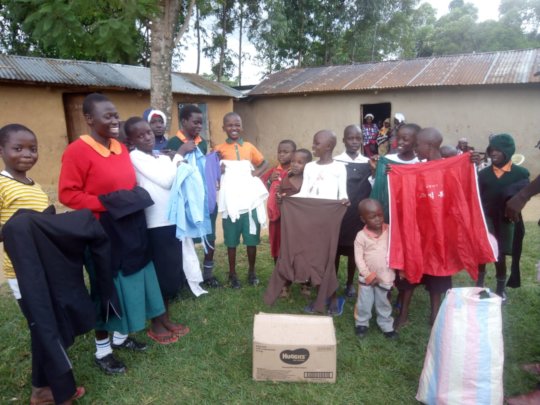 Links: