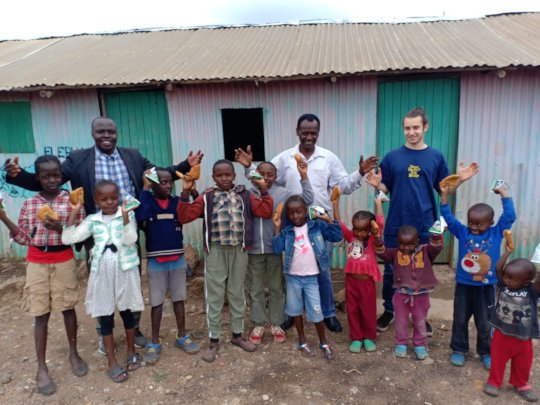 Our visit to the Parkview Orphans Achievers Shelter

This year we were so happy to visit the children. We wanted to see the progress of the program we started. We provided the children with basic essentials to kick off their second term. We spent the day with the children, getting to know them while interacting with them.

Why Educate a child

The children were ready to learn and have a bright future and to be someone in the society. I talked to one child by the name Carol, she told me she wanted to be a doctor in future.
Therefore education is the key to help these children make their dreams come to pass.

Clothing Program
Upon receiving the clothes donated to the children by one of the volunteers the children's faces lit up with joy. A small girl recited a poem thanking us for the gifts they had received.
Therefore, we will need your help to make the clothing program become a routine in this school.

Classroom/Conducive Environment
Conducive environment for these children is a big step in making their learning more efficient and effective. Currently, the classrooms are made of iron sheet which is very dangerous to a small child because he/she may get cut in case it falls, also the roof has holes and the children may get rained on especially in the rainy season and in times of hot weather they feel hot during classes.
So we would like to improve their learning conditions by making their classrooms better.


Why Visit the School

When I visited the Parkview Orphans Achievers Shelter in Kajiado County I saw that many of the children were excited. They felt happy that we visited them since they knew their life is starting to change for the better.
Hence, one should visit the school in order to see how the children are faring on and if the education program we started has made impact in their lives.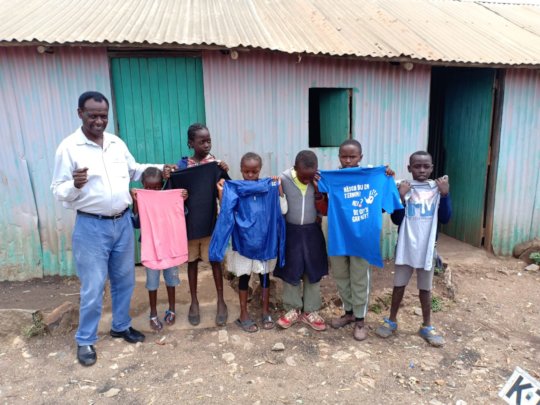 Links: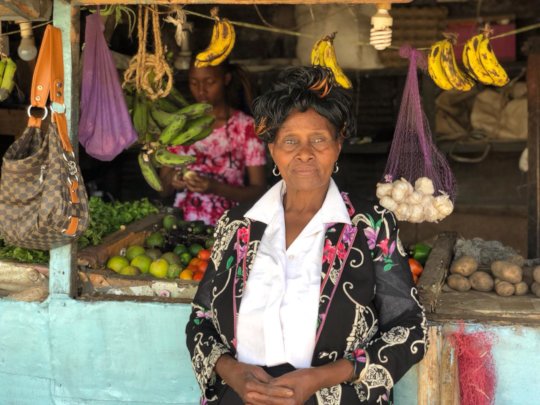 Thanks Isabelle Hall and Paige Creigh for the visit.
We were honored to host Isabelle and Paige at our organization on 16th April who got the opportunity to meet some of the women who are supported by the microloans and got to interact with them on a one on one basis. Thanks and welcome again!
SUMMARY
We work on empowering around 80 vulnerable women and youth living in Kenya poor suburb through revolving funds and also by an individual follow up. Our goal is to enable them to start and run their own small businesses in order to sustain their families and also improve local and sustainable economy. Some of our members are HIV positive. We want to financially empower them, and thanks to economic independence they are no longer stigmatized by society!
To all our Supporters,
Thank you for your support in helping empower women and their businesses. Our microloans are really helping vulnerable women to start or run their small businesses.
New Business Idea
During our last meet up the members came up with a new business idea to be implemented as a group, where they will be making liquid soap and sell locally in hotels, schools etc. The profit from this business idea will go back to the business to help it grow to an even larger business. The money can also be loaned to the members so that they can boost their individual businesses if the need arises.
I say to all donors, thank you!
We welcome your continued support that helps provide microfinance loans to individuals. You are helping vulnerable women with the ability to become self-sufficient and provide basic necessities to their families. Every single donation we receive will help to eradicate poverty.
Much appreciation!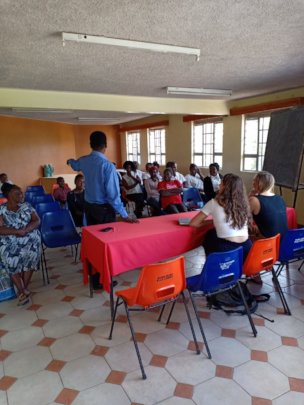 Links: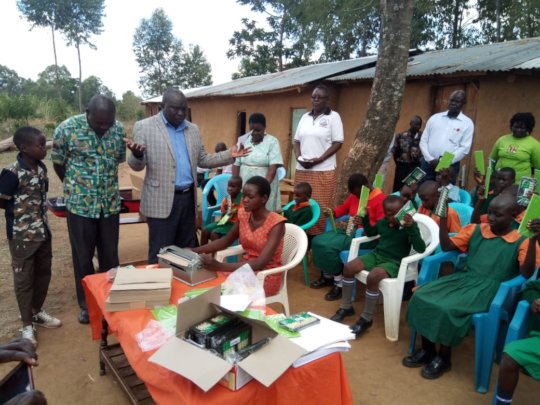 ENVIRONMENT OF THE PROJECT

Siaka School is a boarding school located in Bungoma County and receives 21 deaf and blind children aged 5-18. Most children are orphans and some were abandoned by their parents due to lack of finance to support the children.

We thank all the donors who have so far helped this dream to come true. Thanks for your help through Siaka school, those lovely children will not feel stigmatized when they grow up and will find a proper place in the society.
Disability is not Inability
1 FOCUS ON THE 3 PAST MONTH

Thanks for the tremendous support from GlobalGiving donors and local volunteers. We managed for the last few months to provide the children with:-

i. Assistive Devices

During our last visit we were able to bring to the children abacus that would help them very much in their studies and we are glad each child was able to get one

ii. Food program

We continue to feed the children daily. We usually use 10kg of maize, 7kg of beans and 5kg of rice per week without delay.

For now we are able to feed them with meat/fish and fruits once a week. We hope to provide them at least twice a week soon and also to include a variety of balanced diet to avoid malnutrition in the kids,

iii. Clothing program

On our visit to Siaka we managed to give clothing to the children and some of the teachers, since the last time we gave them clothes it was not enough. Now they can avoid the harsh conditions when the weather is cold and that's our joy.
2 CHALLENGE AND UP COMING EVENTS

The school depends on support from local volunteers, teachers, cooks and not forgeting our generous donors. There's a lot of work to do to make the school able to support more vulnerable children.

In order to give them a full education we still miss :-
Braille books
white canes
Feeding program to continue without any financial constraints in future
Supplying electricity
Finishing the current classes being built but stopped due to financial constraints.

Let's stand with the special children of Siaka School for the Blind and Deaf.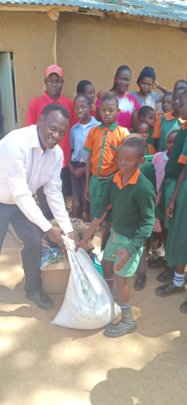 Links:
WARNING: Javascript is currently disabled or is not available in your browser. GlobalGiving makes extensive use of Javascript and will not function properly with Javascript disabled.
Please enable Javascript
and refresh this page.