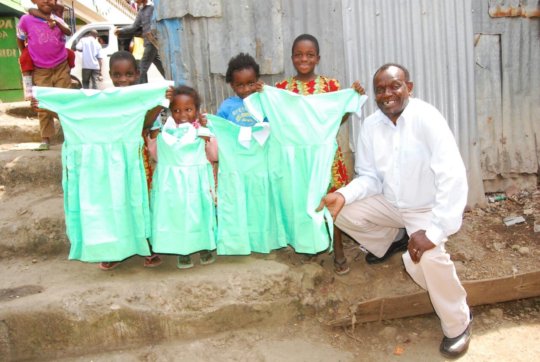 Hello everyone,
It has been a good month for the children in Glory Education Centre, they are proud with the GLOBAL GIVING TEAM for coming up with this site. Last week we bought them uniforms which many of them were putting on home clothes, but now they can smile showing how proud the world has been so caring.
We have managed to buy food, books, desk, providing medical to those who are sick apart from the uniforms, which we bought.
One of the girl in child came to me and said in Kiswahili Kenya "Pastor David asantee sana na Mungu awabariki wewe na wenye wanatusaidia. Kupata mwenye anakusaidia ni ngumu sana kwa hii maisha....." In English the girl was saying - Pastor David thank you and your people who are really making us feel accepted in the community because finding someone who really helps in this world is difficult and may God Bless you again with your team(donors)....
All was because of you donors every small amount you contribute bring a big smile to an orphan child in the school but not only the school but also the community.
We also thank those who have been visiting us.
We are now looking for a big impact that will make them smile forever and ever by building for them a classroom to sit on. These children sometimes have difficulties when it rains and also they don't have a playgroud. If we can contribute to build a classroom for them i know they will be very Thankful in their entire life.
#LETS_BUILD_A_CLASSROOM_TOGETHER