In Ireland last year, over 365 lives were lost to suicide. That's more than a life a day. Will you help us reduce that number - one day at a time?
In June of this year Pieta House launched our centre in Galway City.
In 2006, Pieta House opened its doors in Lucan, County Dublin and since that day we have seen and helped over 40,000 people in suicidal distress or engaging in self-harm, and established 15 subsequent centres across Ireland.
From humble beginnings, Pieta House has grown to almost 270 therapists and administration staff, and the demand for our service hasn't let up. In 2017 alone, over 7,000 people came through our doors suffering from suicidal ideation and/or engaging in self-harm, or to avail of suicide bereavement counselling.
As it has been from day one, everything is free of charge and our staff are fully qualified and provide a professional one-to-one therapeutic service for people who are experiencing suicidal ideation, people who have attempted suicide and people who are engaging in self-harm. A doctor's referral or a psychiatric report is not required.
To support the people of Ireland, Pieta House runs a national free 24/7 Helpline manned by theraposts, an Suicide Bereavement Liasion Service for recently bereaved communities, a Bereavement service to dispense therapy to families and friends who have lost a loved on to suicide, and finally, in intervention service to provide those in suicide and self-harming crisis with the tools they need to turn from despair to hope.
In Quarter 1 of 2019 (January 1 through March 31) Pieta House answered 4,458 phone calls and 18,843 text messages from people contimplating suicide, engaging in self harm, or concerned about a loved one. Of the 4,458 calls there were 2,436 unique callers of which nearly 60% were female. This helpline is free of charged and manned by fully qualified therapists who can dispense therapy over the phone. They also signpost to regional services and link in at-risk callers with Pieta House centres near them.
In the first three months of 2019, our SBLO officers supported 102 people who were very recently bereaved by a suicide. Of these 102 people, 77 were within 3 months of the death,SBLO officers are unique in that they offer immediate support after a death by suicide such as helping arrange the funeral, communicating with the police, and informing work and school. This key time is crucial in stopping suicide clusters and supporting this vulnerable group. If, after the immediatie grief period, the family wants beravement therapy, the SBLO will link them in with a Pieta House location near to them
Pieta House supported 263 people in Quarter 1 with bereavement therapy. These are the friends, family, and communities who had lost a loved one to suicide. Bereavement therapy supports this group through a vulnerable stage of grief and provide them with life-saving coping skills. Our centre in Cork had the largest number of bereavement clients this quarter.
Last but not least, Pieta House provided life saving crisis counselling to 2,533 clients from January to March. Illustrating a dire trend we have seen over recent years, the majority of these clients were under the age of 18. Of that 2,533, 35% were classified as high risk for suicide at their assessments.
These statistics represent real people in Ireland who find life-saving care with Pieta House. These brave mena and women take the courageous step to ask for help, and we here at Pieta are so honoured to be their place of safety and healing.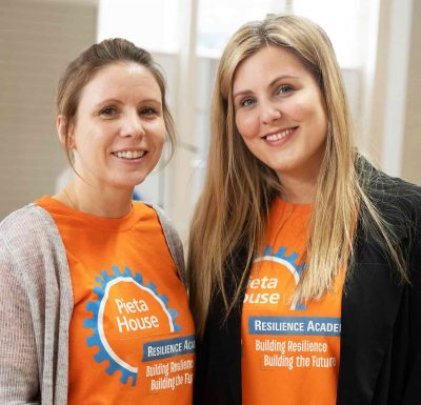 Links: