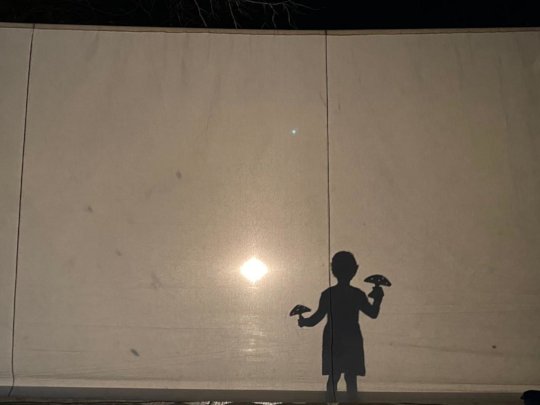 ESPAÑOL
2020 ha sido el año de mayores retos para el Sistema Música para la Vida, y sin duda, para el mundo entero. Comenzamos con gran entusiasmo un año que prometía crecimiento y solidez.
Entre enero y marzo se desarrollaron conciertos didácticos y de promoción para invitar a más niños, niñas y jóvenes, así como presentaciones de gestión de recursos en distintos foros, escuelas, plazas públicas y museos de los municipios donde opera el Sistema MUVI.
Además, gracias a una alianza de cooperación con el gobierno alemán, el Instituto Goute, el colectivo Andiamo, y el Colectivo SubKultur, se realizaron dos proyectos con excelentes resultados: "Shostakovich en Sombras", que representó una extraordinaria y divertida experiencia para la Banda Sinfónica Juvenil Comunitaria de Venado, y el Proyecto "Soy Agua y en el Agua" una propuesta artística, política, intercultural e interdisciplinaria con la participación de 5 alumnos y 3 maestros MUVI, y 8 jóvenes bailarinas alemanas. La primera etapa fue en San Luis Potosí, y la segunda habría sido en Berlín, durante el verano. Pero de pronto, a finales de marzo, llegó el Covid 19. Y todo tuvo qué cambiar poniendo a prueba nuestra capacidad de adaptación.
La pandemia ha resultado ser, entre muchas cosas, una invitación a la reflexión, y desde ahí podemos decir que más que nunca hemos valorado el poder de la música; la importancia de sentirnos unidos en la distancia, haciendo comunidad de formas distintas, reinventando las maneras y creando posibilidades. Y también más que nunca se reconoce el valioso trabajo de la sociedad civil organizada y honesta, y la movilización que genera el deseo de muchas personas de ayudar a poblaciones vulnerables y aportar a proyectos de impacto social.
A pesar de las enormes dificultades económicas y emocionales que hemos vivido en estos meses, el Sistema MUVI no se detuvo, logró sobrevivir a través de un efectivo programa de educación a distancia, que fue posible gracias a un extraordinario trabajo en equipo.
Con una inversión total de $7,822,275.24 pesos, operamos un Sistema cuyo costo anual realmente es de $13 millones, tendiendo un gasto aproximado de 1 millón de pesos al mes. Lo complicado fue que entre enero y marzo mantuvimos ese gasto, pero en abril se suspendieron algunos donativos y también aportaciones gubernamentales, por lo que hemos tenido qué operar 9 meses al 50%, lo cual ocasionó una importante disminución en el equipo de trabajo.
Cabe mencionar que del total de los ingresos recibidos en este año 2020, el 51.46% fueron aportados por la Iniciativa Privada, con la participación de empresas socialmente responsables, y Campañas como Apadrina a un niño Músico, Tiende Una Mano, el Match Program de Cummins y la recaudación a través de GlobalGiving;
el 38.35% fue aportado por el Sistema Nacional de Fomento Musical, perteneciente a la Secretaría de Cultura Federal, quienes contrataron directamente a 24 integrantes del equipo MUVI de abril a diciembre;
el 8.35% del Gobierno del Estado de San Luis Potosí; el 1.62% de aportaciones internacionales y el 0.22% de Ayuntamientos Locales.
Sin el compromiso y la entrega de nuestros maestros, coordinadores, directores, padres y madres de familia, no habría sido posible mantener el Sistema en este tiempo.
Es así que durante la pandemia se han alcanzado los siguientes resultados:
- Se han impartido 15,536 Clases virtuales individuales y grupales
- La realización de 195 materiales didácticos para su uso a distancia
- 120 actividades artísticas, especialmente vídeos musicales
- 25 actividades de vinculación comunitaria con la participación de las familias.
- La creación de TeleMuvi, una plataforma para la interacción de los estudiantes a través de una página de facebook
- 4 alumnos seleccionados para la Orquesta Sinfónica Infantil de México (OSIM)
- 3 alumnos seleccionados para la Orquesta Iberoamericana virtual, interpretando Alas a Malala, bajo la dirección del Mtro. Arturo Márquez
- 1 alumna seleccionada para participar con Jorge Drexler en la versión sinfónica de la canción "Al otro lado del Río" en el día de Iberoamérica
- 23 Exalumnos estudiando música profesionalmente en las Universidades de Zacatecas, Xalapa, Querétaro y Guanajuato, de los cuales 9 fueron aceptados en este verano.
El mundo está cambiando, y nosotros también. MUVI debe continuar y para ello necesitamos, más que nunca, de tu voto de confianza, de tu apoyo, de tu determinación para ayudar en tiempos difíciles. Sigamos cambiando al mundo un músico a la vez.
ENGLISH
2020 has been the year of greatest challenges for us, and without a doubt, for the entire world. We started with great enthusiasm a year that promised growth and solidity.
Between January and March, educational and promotional concerts were held to invite more boys, girls and young people, as well as presentations on resource management in different forums, schools, public squares and museums in the municipalities where the MUVI System operates.
In addition, thanks to a cooperative alliance with the German government, the Goute Institute, the Andiamo collective, and the SubKultur Collective, two projects were carried out with excellent results: "Shostakovich in Shadows", which represented an extraordinary and fun experience for the Venado Community Youth Band Symphony; and the Project "I am Water and Water" an artistic, political, intercultural and interdisciplinary proposal with the participation of 5 students and 3 MUVI teachers, and 8 young German dancers. The first stage was in San Luis Potosí, and the second would have been in Berlin, during the summer. But suddenly, at the end of March, Covid 19 arrived. And everything change, putting our adaptability to the test.
The pandemic has turned out to be, among many things, an invitation to reflection, and we can say. more than ever, we have valued the power of music; the importance of feeling united in the distance, creating community in different ways, reinventing ways and creating possibilities. And also, more than ever, the valuable work of organized and honest civil society is recognized, and the mobilization that generates the desire of many people to help vulnerable populations and contribute to projects of social impact.
Despite the enormous economic and emotional difficulties that we have experienced in these months, the MUVI System did not stop, it managed to survive through an effective distance education program, which was possible thanks to a extraordinary teamwork.
With a total investment of $ 7,822,275.24 pesos, we operate a System whose annual cost is really $ 13 million, with an approximate expense of 1 million pesos per month. The complicated thing was that between January and March we maintained that expense, but in April some donations and government contributions were suspended, so we had to operate 9 months at 50%, which caused a significant decrease in the work team.
It is worth mentioning that of the total income received in 2020, 51.46% were contributed by the Private Initiative, with the participation of socially responsible companies, and Campaigns such as Sponsor a Child Musician, Tend a Hand, the Cummins Match Program and GlobalGiving's recaudation;
38.35% was contributed by the National System of Musical Promotion, belonging to the Federal Ministry of Culture, who directly hired 24 members of the MUVI team from April to December;
8.35% of the Government of the State of San Luis Potosí; 1.62% from international contributions and 0.22% from Local Councils.
Without the commitment and dedication of our teachers, coordinators, principals, parents, and mothers, it would not have been possible to maintain the System at this time.
Thus, during the pandemic the following results have been achieved:
- 15,536 individual and group virtual classes have been taught
- The production of 195 didactic materials for remote use
- 120 artistic activities, especially music videos
- 25 community outreach activities with the participation of families.
- The creation of TeleMuvi, a platform for student interaction through a facebook page
- 4 students selected for the Children's Symphony Orchestra of Mexico (OSIM)
- 3 students selected for the virtual Ibero-American Orchestra, interpreting Alas a Malala, under the direction of Mtro. Arturo Marquez
- 1 student selected to participate with Jorge Drexler in the symphonic version of the song "Al otro lado del río" on the day of Iberoamerica
- 23 Alumni studying music professionally at the Universities of Zacatecas, Xalapa, Querétaro and Guanajuato, of which 9 were accepted this summer.
The world is changing, and so we are. MUVI must continue and for this we need, more than ever, your vote of confidence, your support, your determination to help in difficult times. Let's keep changing the world one musician at a time.