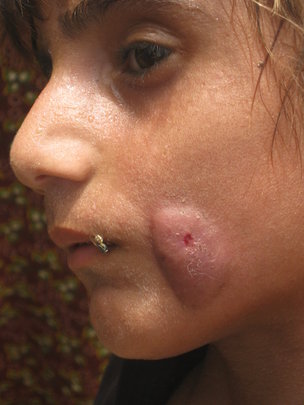 The floods in Thatta district creates worse situation and so far 2,180,000 people are displaced from them. Some 540,000 werebprovided with tents and food and remaining are 1,640,000 IDPs waiting. We at AHD installed 320 nadi filters so far and some 3,500 now able to have access to safe and clean drinking water. But still needs lot of to made more filters.
We find first installment on 7th Sept 2010 and hope in next 4-6 days we will be able to make another 500 or more units.
Our last days field visit shows very bad situation and many women and children now have skin diseases
NEEDS QUICK ACTION & YOUR SUPPORT
Thanks to you all and Global Giving team for the considering to support our flood affected areas. Please go through the snaps and help us to reach more people as quickly as we can
We waiting your response Thanks you all & Global Giving From the AHD team & people of Thatta sharing thanks to our team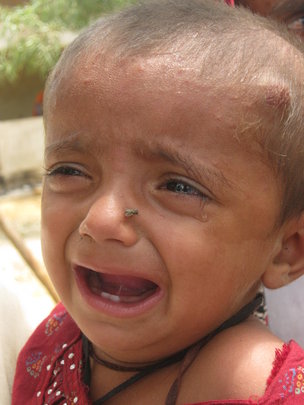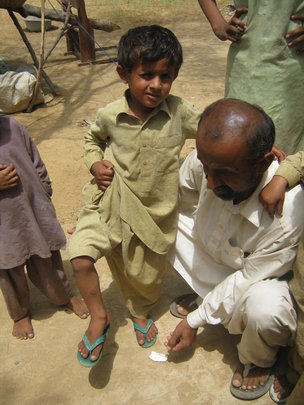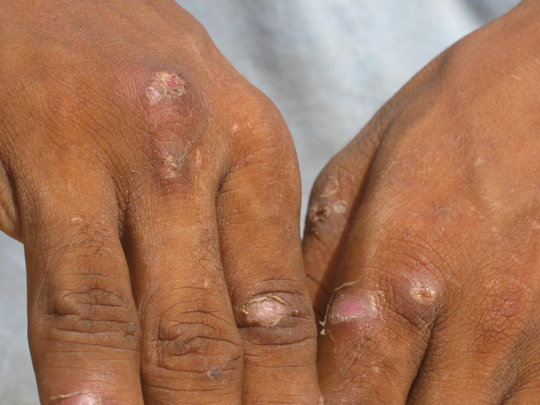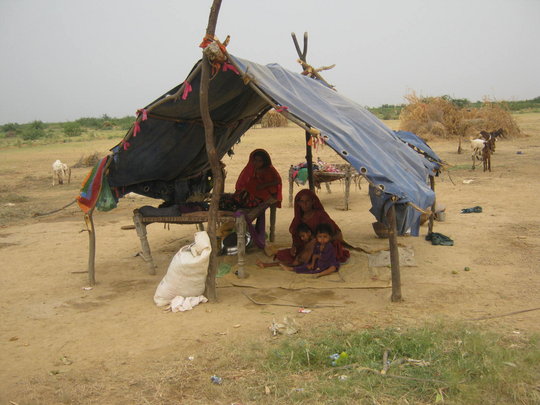 Links: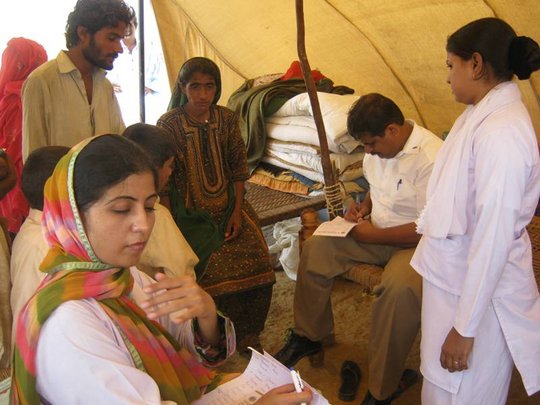 The fresh floods from 1 to 4 Sept hit Jati area 350 villages and large areas of AHD working, about 350 villages submerged in flood water. All the IDPs now looking support from AHD and we posted this project to support at least 6,000 to 8,000 of our target area households.
During the period 26th August to 4th Sept 2010 we at AHD under this project conducted 12 medical camps and total 1560 patients checked by doctors and provided with the medicine whatever they needed. In women and children skin diseases find more and our doctors team given them with the medicine We hope you all will support us and our this project will be able to provide more services to many people
Thanks to you all and Global Giving team for the quick support for our flood affected areas. The Thatta district is affected verse and at present floods damaging a lot, we request that give our this project attention that we should be able to do something for poor rural communities looking for our support.
We will post updates as we conduct new activities and hope we will be bale to cover large population through this Global giving network
Snaps attached for you all to see and response quick
With thanks and best wishes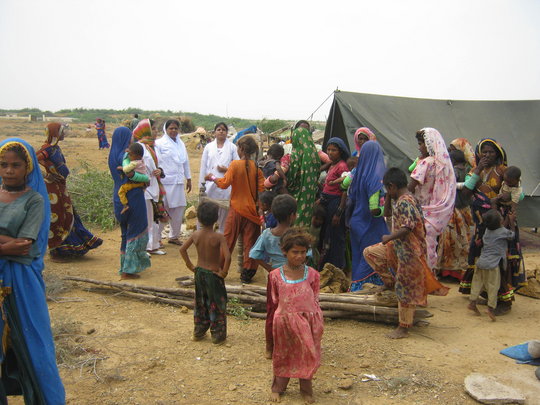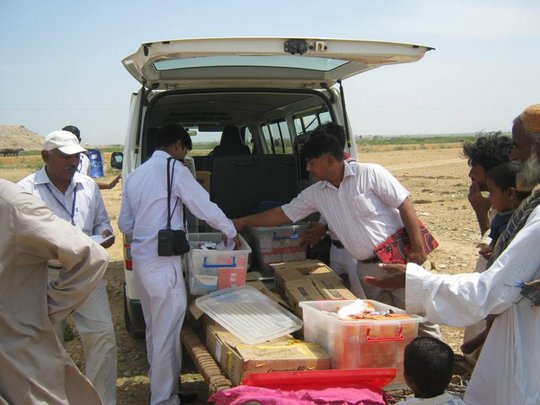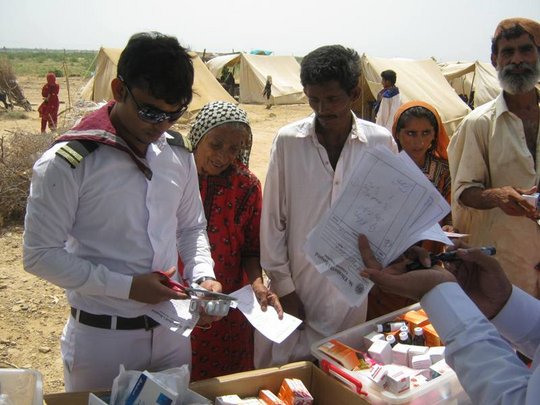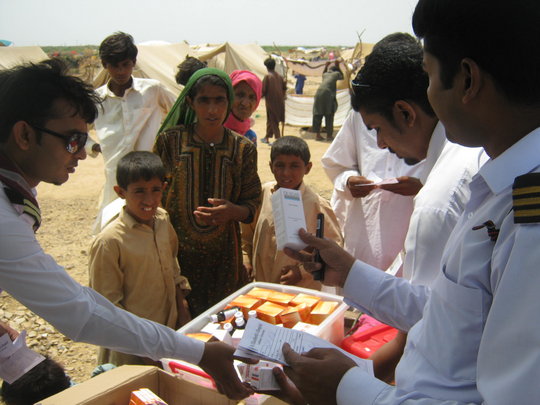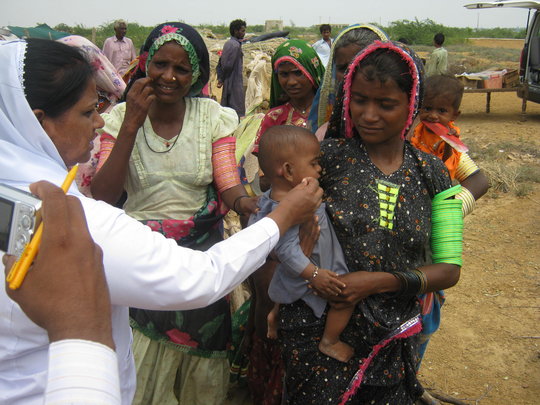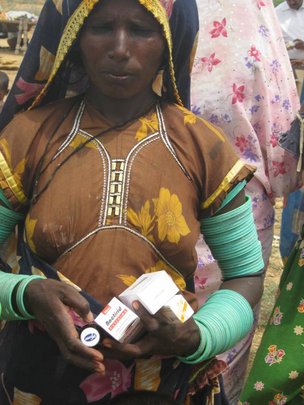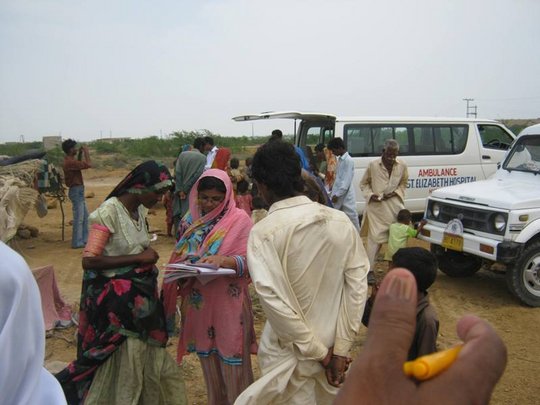 AHD staff started implementation of the prject and some 300 Nadi filter units installed. 150 Nadi filter units working well and AHD team busy to install further 150 units that poor IDPs and have access to safe and clean drinking water at their camps / door step. Please find some snaps of Nadi filter and Mosquito nets. In snaps you can see project leader visits in camps or families living in open air and usage of Nadi filter units.
The New floods hit Thatta city head quarter and nearby Tehsils and about 162,000 people displaced from their houses, every where in Lower Sindh IDPs and no way to settle displace people, Now the situation is more danger and Govt. facilities insufficient to cover large no. of IDPs.
We at AHD looking this project quick support to cover 3,000 families and total 25,000 households with safe and clean drinking water .
Looking your favorable response as Lower Sindh IDPs in danger position and if not supported on time water borne disease will attack many IDPs.
GOD help us all to support IDPs on time I have nothing word to say but hope GOD help us
WARNING: Javascript is currently disabled or is not available in your browser. GlobalGiving makes extensive use of Javascript and will not function properly with Javascript disabled.
Please enable Javascript
and refresh this page.