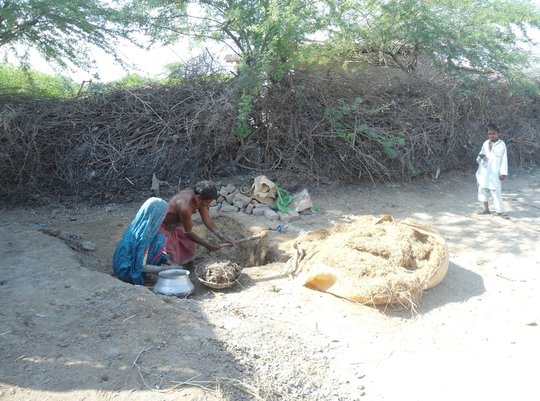 Wishing for some magic charm for House Repair
A farmer age 30 a resident of Village Haji Sawan, Deh Hanjor, Uc Haji Sawan, Taluka Matli, Badin. He is a tenant farmer and grows crops on his master lands for survival of his family. He was depressed of the conditions he is going on in this time. He used to manage income from farming and make sure his family is living a satisfied life, but all changed after floods 0f 2011. He has a family of 5 including his wife and 2 sons, 1 daughter. He quoted "it all happened so rapidly and changed my life for once and all". The reason behind all this is debt burden. He and his other brothers share 60 acres of land for farming purposes. Cotton was in fields with cotton balls to harvest but floods 2011 washed away all. Next it was turn of Rabi crop wheat to be sown but standing water in fields didn't make it possible for him. The lands dried in 3rd month of 2012. He managed to sow Cotton again but rains 2012 made things worse for him. His Cotton fields are again destroyed and AHD team witnessed those fields. At present he is daily looking for some labor to manage his financial needs. When asked from him who will bear the loss expanses he quoted "the master will get all these expanses from us next year when we will be able to harvest crops this or next year, Till than I am under his debt and borrow money in times when I don't get labor work even". He needs support for their HOUSE Repair & agriculture inputs; this is question of his survival. Or he won't be able to recover from debts and live a dignified life.
To support flood victims donate to this project or send message at ahdpak@gmail.com or Ph: +92-22-3860880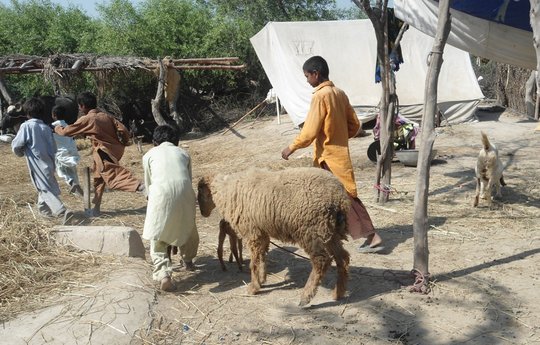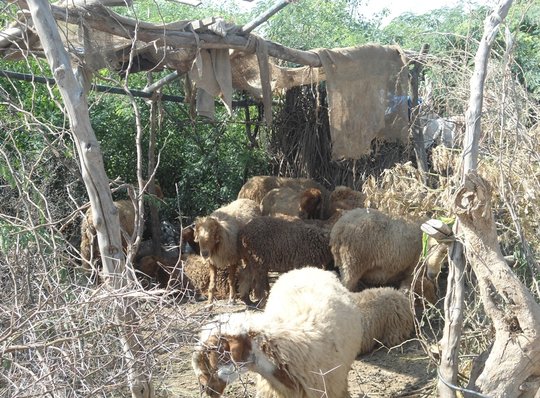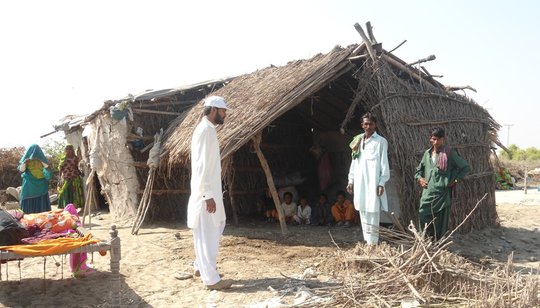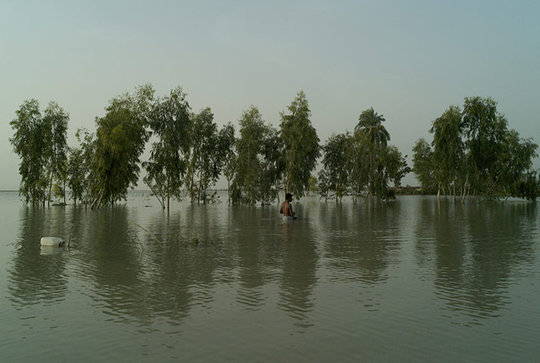 Trees & Forests in danger due to floods in Pakistan
Pakistan is a agricultural country depends 70% on agriculture sector, trees are the main source of wood and fuel as well as main source of lumber, paper, fuel wood, latex, medicine as well as food and provide ecotourism and wildlife conservation purposes. Less than 4% of land in Pakistan is covered with forests.
Cutting of tree and forests decreasing rapidly as floods, cyclone and heavy rains hit different parts of the country and large scale lands barren due to water shortage and floods situation since consecutive last 4 years 2010, 2011, 2012 & now 2014. The Pakistan forests decreased up to 4% only.
Pakistan needs to plant trees and forests in the areas flood or tree cutting due to water shortage
AHD confident to plant tree and increase in awareness in tree plantation in 2014, to support AHD tree plantation campaign support our this project to plant more trees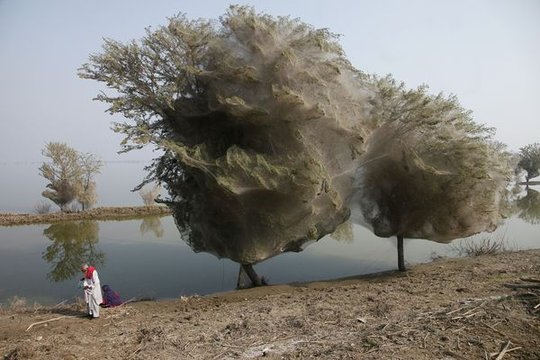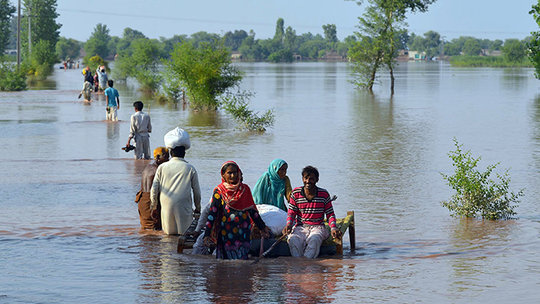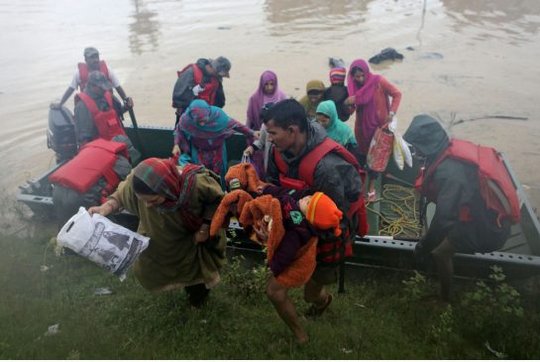 Pakistan Again hit by Floods 2014 as the consequences was not over of 2010, 2011, 2012 & 2013
Torrential monsoon rains at the beginning of September 2014 killed at least 120 people in Pakistan's most populous province Punjab and in Pakistani-administered Kashmir. The National Disaster Management Authority warned there was a high risk of flooding in three towns along the Chenab river in Punjab and asked people to leave low-lying and vulnerable areas. Troops have been mobilized for flood relief duties in eastern Punjab. The death toll was likely to rise as reports were coming in of floodwaters sweeping through villages in rural areas. Pakistan has suffered deadly monsoon floods for the last four years – in 2013, 178 people were killed and around 1.5 million affected by flooding around the country.
AHD want to support people affected by floods 2014 on urgent basis and your support will help us to reach FLOOD VICTIS 2014 in Punjab & Sindh.
For more please feel free to get updated information at Ph: +92-22-3860880 Email: info@ahdpak.org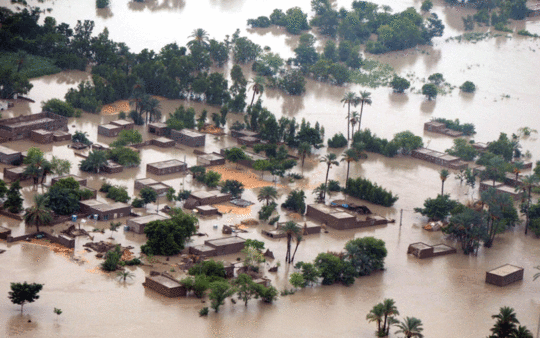 WARNING: Javascript is currently disabled or is not available in your browser. GlobalGiving makes extensive use of Javascript and will not function properly with Javascript disabled.
Please enable Javascript
and refresh this page.