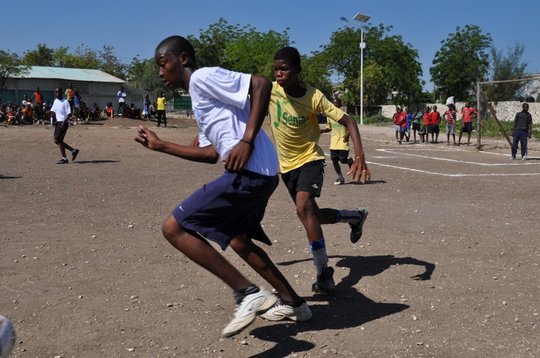 The community recently came together to hold an informal football weekend in honour of one of our volunteers, Tanya, who came to Haiti and brought uniforms, shoes, and footballs for the teams.
The weekend was not a typical tournament – instead it involved only a few teams playing over just four days. It was a pleasure to see the different team leaders coming together to watch children and young adults play ball.
What's more, these team leaders often live far from one and other. While the issues they face in their communities may be similar, they never meet to discuss them and find common solutions.
Football tournaments, even if they take place only over a few days, give these young people an occasion to come together, get to know each other, and start to break down barriers. These connections build stronger individuals and communities.
This small tournament also reminded us how much we still have to accomplish before the teams kick back into high gear in June. Over the summer, all the teams will play several times every week, and they'll all need uniforms, shoes, footballs, and first aid kits.
Your support has made this special weekend possible, and we hope that your on-going support will make this summer an exciting time for youths who have lost so much in the past year.
If you have friends and family who might want to help, don't hesitate to use the "Tell a Friend" feature on this page. And if you have any questions, please don't hesitate to email Media@EDVolunteers.org.
Thanks so much for your support, and warmest regards from Haiti!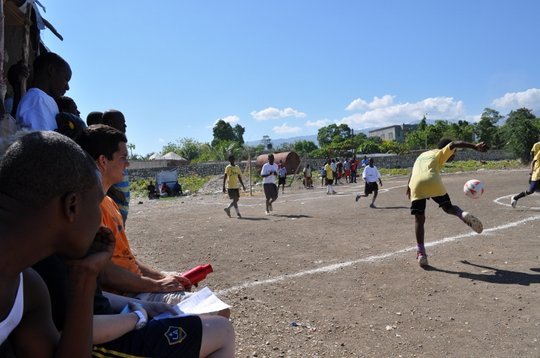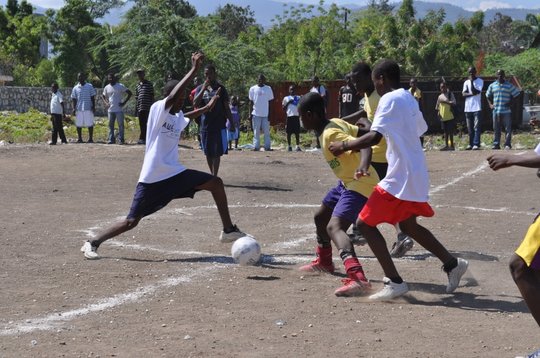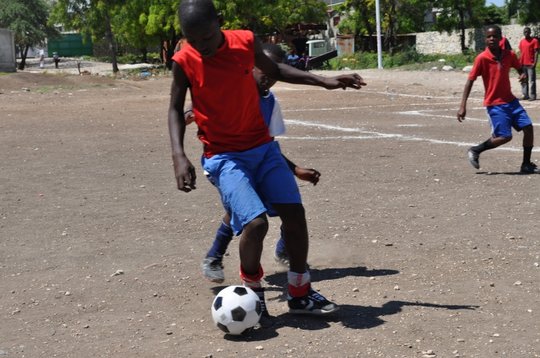 Links: