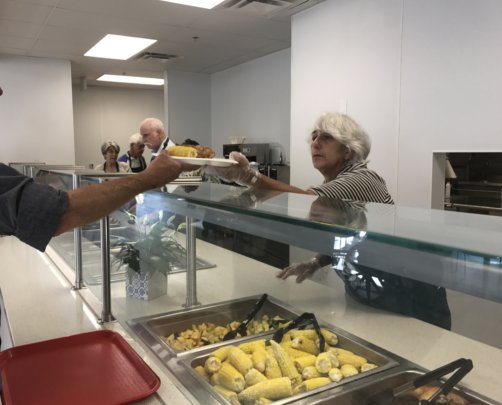 Dear Friend,
First, thank you for your kindness to Shepherd's Table. Your gift means the world to us! Second, How are you? We hope that you are well and enjoying the days of summer! spring! We are so grateful for YOU!
When someone asks you, "How are you?", what is your response?
I am always touched by folks who tell me the answer and then add, "Thank you for asking!" This response conveys to me that they have heard my question and they are honored that I am concerned and interested in their lives. The question and statement illicit such a wonderful human interaction.
At Shepherd's Table, we ask this question frequently, letting folks know that we are concerned about their lives, that we care about them.
Being recognized as a human person, and being cared about, are two vital needs in a person's life. When we are known, when we are cared for, we can accomplish both big and small goals... All achievements are within our reach!
For all those experiencing homelessness, the greatest achievement is to obtain a home, and we are part of people's journey to that achievement. We serve and partner with other providers in supporting folks on their journey, and YOU are a critical part of this journey. Because of your generosity, we work with, serve, lead, encourage, offer hope, and provide love for the folks we encounter every day! One day we believe everyone will have a home!
By the end of 2017, the County goal is to have all the individuals who are chronically homeless housed! We are proud to play our part in achieving this goal.
"How are you"? "Thank you for asking!" We ask this question today, leading to a better sense of self, so that tomorrow's possibilities are endless!
Thank you!