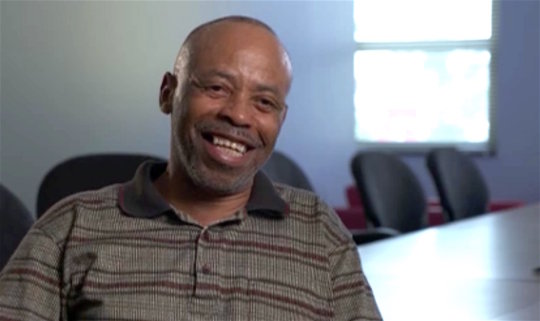 I had an ah-ha moment recently when a preacher shared a Haitian tale that touched my heart. Let me paraphrase it for you.
"One day a servant was called by his master. The master gave the servant a basket full of trash and told him to take it away. He did as he was told, and discarded the trash, but held on to the basket.
After he discarded the trash, the servant was walking through a field of flowers, and smiled as he admired its beauty. He went to find the empty basket, and began to pick the flowers and place them in the basket until it was full, brimming over with the beauty of all the fresh, radiant flowers.
He went to his master's home, knocked on the door, and handed the basket to him. The master was perplexed, and asked why he was doing this. The servant said, "Everyone gives what is in his heart.""
YOU are the folks who bring a basket filled with your love and the blessings of your life.
You turn hunger into fullness and satisfaction; confusion and lack of direction into knowledge; dreams into reality, and despair into hope. Your generosity makes those ah-ha moments possible for all the women and men that are served at Shepherd's Table.
We recently spoke with Ernie, a former client who shared his ah-ha experience with us. He realized that he needed to do more than accessing services to get back on his own feet and change his future.
Ernie worked for many years in the printing business. It was a well-paying job. But for Ernie, the transformation to digital printing made his work obsolete. He lost his job and became homeless. He found Shepherd's Table, which he credits with giving him a start in his journey, as it gave him someplace to go. He sought shelter in Rockville. He leaned into others for support and direction. One day led to the next, until he had his ah-ha moment. He realized that he needed to do more to get back on his own feet and change his life. He realized "what you put into it, you get back."
He began to find odd jobs here and there. He worked for printers when they needed extra help. He tucked money away for the day when housing would be available. That day came. Ernie has been in housing for several years now, and he still works odd jobs. He still returns to Shepherd's Table for a few meals every week, as he still needs help sometimes, and he also likes to reach out to other people to help them. He said, "I feel like I'm a part of the family, they have not turned their back on me."
YOU make this help possible!
With Ernie, over 2,000 unique people have come through our door seeking the assistance that is needed in their lives. They have come with the knowledge that they will be helped. The faithfulness of our donors just like YOU make this possible. We have doubled our food service in 2017, and in some months, even tripled the number of meals served over the same time in 2016.
Please know that we are filled with gratitude for all that you have done in the past. You have created a place for Ernie to be fed, nourished in his spirit, and supported in his journey. Ernie's ah-ha moment led to a change in his life. YOU made this possible! Thank you!
Links: