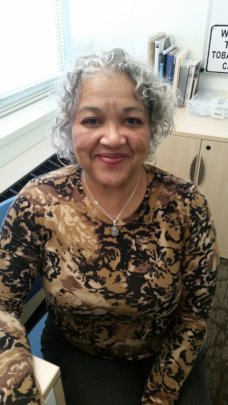 Since November 2015, 166 donors have raised over $12,345 and purchased nearly as many meals for homeless and low-income women in Washington, DC. In September 2019, we celebrated our largest single donation through Global Giving - $300! Thank you for your support!
People experience homelessness for all sorts of reasons; lack of affordable housing, medical emergencies, job loss, mental health concerns or the death of a loved one. Ms. Jewel asked to share her story with you in her own words.
Hello, my name is Jewel. When I came to N Street Village, I was a broken woman. I had experienced so much abuse in all my relationships, and never realized I was abusing myself as well.
N Street Village helped save my life. Somedays were very difficult, but the staff here embraced, supported and encouraged me. I completed a one-year recovery program here and decided I was ready to go it alone to face the world. Little did I know after being 8 years clean and sober that I would need N Street again.
The ladies (staff) here embraced me once again, and guided my footsteps, which required some working on self and following suggestions. Today I can say, I see much growth after several months of doing the work. Many doors have opened for me. There is no place like N Street Village. The support and love is phenomenal. I will forever be grateful an indebted to this program.
Today I love who I am becoming and how far I have already grown. There is no place I'd rather be on my journey to being a self and well-rounded woman. I owe so much to N Street Village.