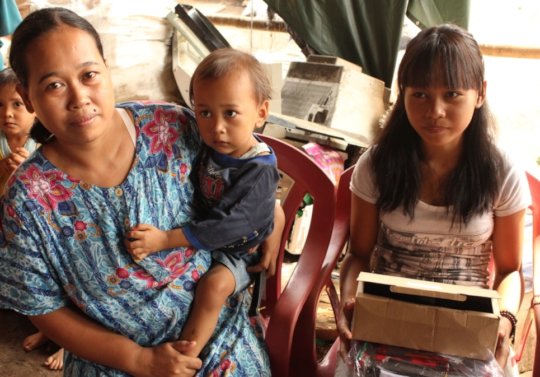 Who would have thought that Fitriyah will soon graduate from College and work at XSProject office as bookkeeper.

Fitriyah is one of our trash picker's children under XSProject-XSEducation Scholarship program for the last 13 years . She and her family joined the community of trash pickers at one of Jakarta's many dump sites when she was in Grade 3. She is the oldest in the family, so her parents expect a lot of her – to help take care of her siblings and also sometimes to help her parents working on the trash they collect.
When Fitriyah was in her last year of high school, one of the colleges nearby offered students to take an entrance exam. She took it and not only passed, but she was also granted a scholarship if she decided to continue her studies. She asked the permission from her parents. Fitriyah felt she had to ask her parents, because trash picker children are expected to contribute to the family from a very young age. Her mother who encouraged her to study, told her to take the opportunity. Her mother told her "it's ok, you don't have to help us, but continue study as high as you can."
One of the requirements to receive financial support to go to college is to give tutorials to the younger students. Fitriyah was doing so well that the kindergarten teacher promoted her to be her assistant.
The past three months Fitriyah has been in her last year of an associate degree in college. She has done an internship at XSProject office in bookkeeping. She said she likes to do anything with math, that is why she is taking accounting. Starting next month, she will move to working on contract, and hopefully after graduating she will be our permanent staff in the finance dept.
She has already thinking ahead … 'would it be possible for me to continue to a bachelor's degree while working? Of course we will support her.
Your continue support for Fitriyah educations and other students at the community will continue encouraging them to see that there are many opportunities ahead of them.
Thank you again for your support.