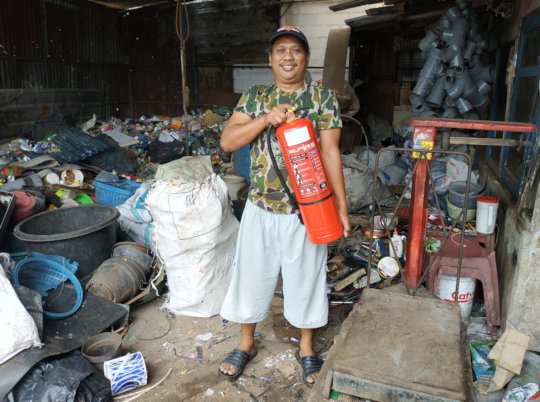 XSProject has long focused on improving the education of the children and the health of our community members, the children and their parents. But in addition to education and health, we need to consider community safety as well.
Unfortunately, over the years Jakarta has had many cases of poor neighborhoods being suddenly destroyed by fires. The causes are many: faulty kerosene stoves, bad electrical wiring, careless disposal of cigarettes, or even arson. The Cirendeu community is especially vulnerable because much of the trash is highly flammable. When fires have broken out in the past, they have been extinguished with water. However, the water supply is not always reliable and can be far from the fire. So there is always the risk that fires cannot be extinguished before they spread.
For many years Mamat, one of the foreman, has wanted a fire extinguisher to protect his family and other families working for him. With your contributions we have been able to fulfill his wishes, and will also be distributing additional extinguishers to other foremen in the community. Mamat has taught others the important of community safety, especially in the place they are living in.
Your donation to XSProject through GlobalGiving will have a direct impact on making this happen. We hope that you will continue to support our work and you are making the difference for them.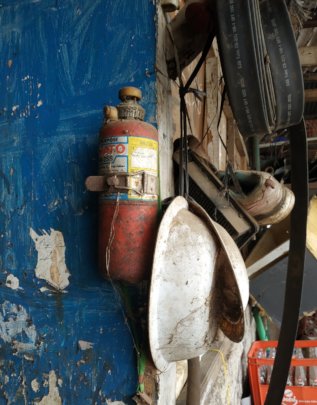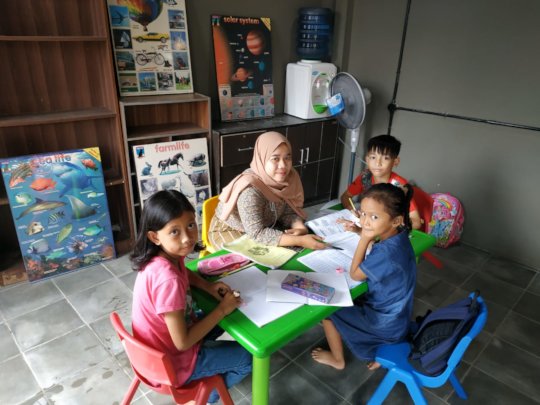 Happy New Year 2020 from the Trash Pickers Community at Cirendeu, Jakarta, Indonesia..
Coming back from the end of the year holidays and entering into second half of the school year, the students are very excited because now they can enjoy a new place to work on their homework and other activities they have.
The building of the library rooms is coming along, and at the same time, the students can start using the new rooms that have already been completed.
When we told the children last year that we will have a new places for them, one of the girls asked: "Will there be a wall?". They don't ask for a lot, but the students got what they asked for.
With your support and donations, we continue to provide a better environment and conditions for them to learn more and explore more possibilities.
Thank you so much for your continue donations, we are very grateful of the support.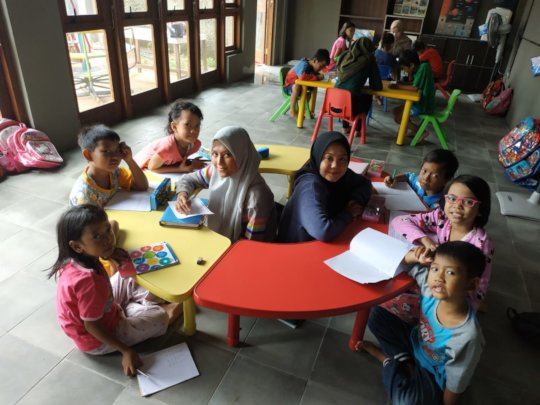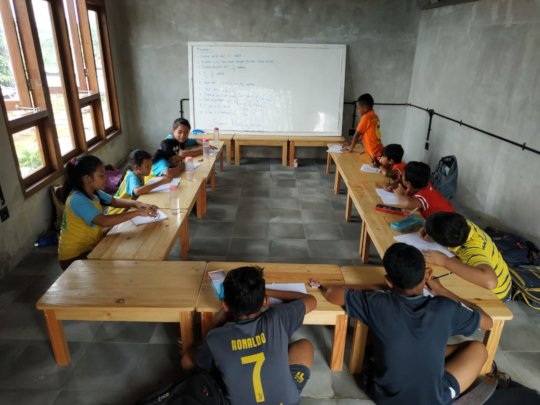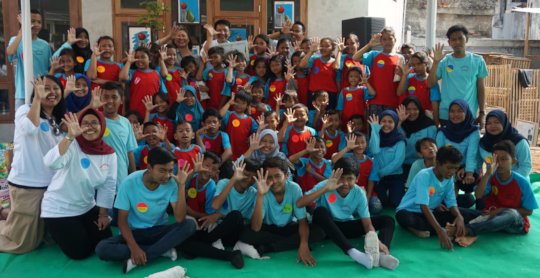 All of us at XSProject Indonesia would like to express our gratitude and a BIG THANK YOU to the GlobalGiving community for your support of our programs in 2019. Generous and thoughtful donors have contributed to our social programs
Through the support of GlobalGiving community and many generous donations, our children quality have improved significantly; mentally, physically and intellectually. To maintain this quality, the children need a better, cleaner and greener palace to continue to grow and to learn.

We found a place nearby the current trash picker location and we have started the development since the beginning of the year. We still have few more units to build, so we invite everybody to be part of the children journey in this new place

The new site will have a community centre, library and health centre for the children, as well as a small office and workshop for XSProject.

It will also be a place for the children to learn and to explore not only inside the room but also outside. We hope to invite more children from the surrounding area, so they too can get the benefit of our new location

At the beginning of the new school year of 2019-2020, XSProject has addtional 3 new students now attending college. Coming from many generations of trash pickers, attending college seemed like an impossible dream. But now their hopes have now been fulfilled. Their desires to further their education, despite all the difficulties they are facing, inspires other younger children at the community that they too can now have the chance to dream big.
We are very proud to see Sari our first College Graduate from XSProject-XSEducation Scholarship Program for the Cirendeu trashpickers dump site under the care of XSProject. Sari has showing the path and given ways to other students to higher and better education considering their circumstance. Sari proud parents still cannot believe to be at the graduation ceremony.

Your donation to XSProject through GlobalGiving has a direct impact on making this happen. XSProject helps the children to aim to have a better life not just for themselves but also for their parents. Showing and providing more opportunities and new experiences outside the world they are living in will give more reasons to work hard in school and to be hungry for more knowledge.

We hope you will continue to support our work in the trash picker community. You are making the difference for them.

We are very grateful and we thank you all so much.
Happy Holidays and Happy New Year 2020 from all of us at XSProject in Jakarta, Indonesia.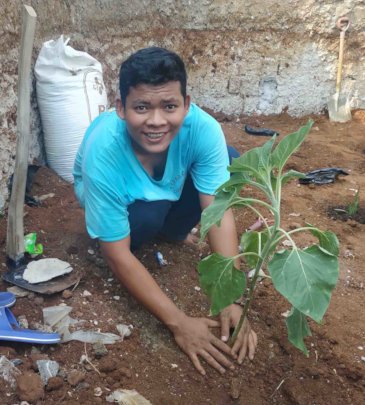 WARNING: Javascript is currently disabled or is not available in your browser. GlobalGiving makes extensive use of Javascript and will not function properly with Javascript disabled.
Please enable Javascript
and refresh this page.