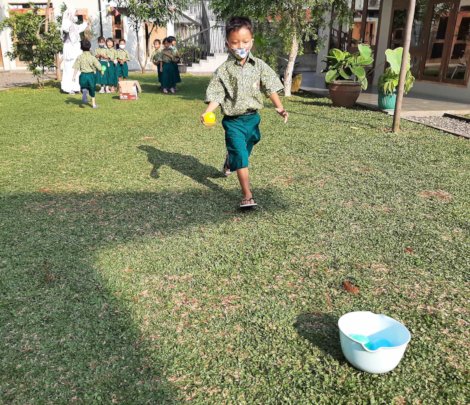 Due to the second wave of Covid-19 that hit Indonesia, the government has imposed Emergency Public Activity Restriction since July. Thus, the plan to open some schools in July was halted. However, in September some Early Childhood Education and Development schools have started 2 times a week. Primary and Secondary schools have also slowly opened with a restricted schedule from 7:30 am – 10:30 am.
XSProject continues to provide activities for the children like painting and sports to entertain them. During July - August XSProject provided the children the space and resources to facilitate their online learning. We provided a mentor to assist the students with their online classes and homework. We noticed a significant change in the children's development as they have gone through some tough challenges due to the online education. Some Primary school students are unable to complete their homework correctly as they are unable to understand the instructions clearly. The problem is that these children are only able to communicate with their teachers with mobile phones. We provide them with mobile phone credits to ease their communication with their teacher. Apart from these facilities we are also monitoring their classes to ensure everything is smooth.
In addition to these activities, we also had the opportunity to give them healthy snacks and meals, providing healthy nutrition during the pandemic. Parents are also involved in preparing the healthy meals so the children feel happy.
Both parents and the children were happy and felt relieved due to support from XSProject. We continue to plan better facilities for them like installing computers so the children can study more efficiently.
We hope we can continue to enhance the activities for the children whilst also hoping the situation will improve soon.
We thank you, our donors and community for the support and dedication to our project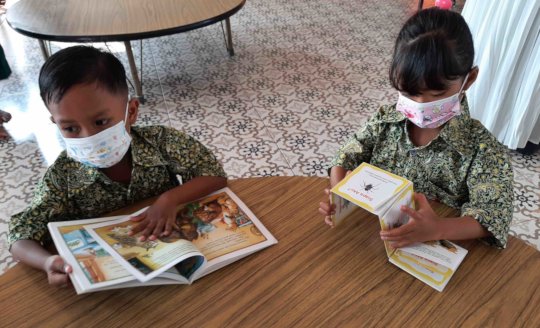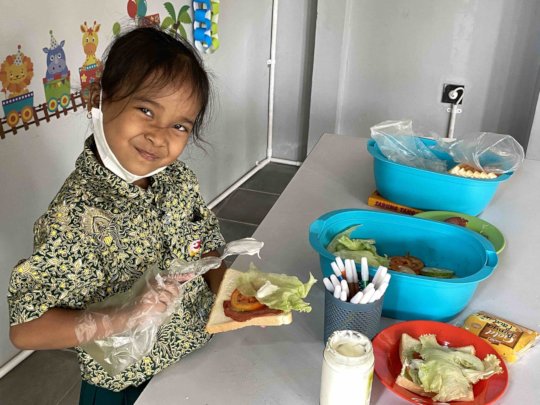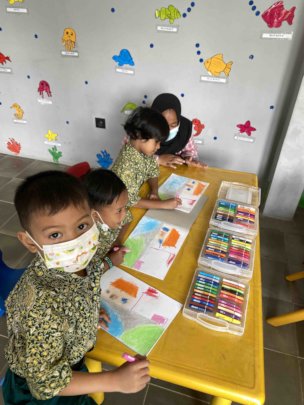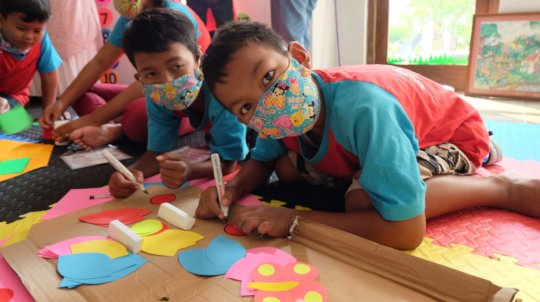 In June, XSProject had a few activities arranged for the children including some holiday activities. It was the end of their 2020 – 2021 school year so the children received their report cards. Despite the challenging times and limited learning conditions like distance learning, having no internet access, inadequate facilities, etc they managed to graduate and progressed to the next level. They are very eager to continue their studies for the next term.
Despite the pandemic, we still had holiday activities by following health protocols and limiting the number of children. Some of the activities we did with them were playing games, learning mathematics in a fun way, and asking them to help decorate the early childhood education program class.
In addition to these activities, we also had the opportunity to give them healthy snacks and meals, as this will help them to provide healthy nutrition during the pandemic.
The children started to prepare for their new academic year 2021 – 2022 which is scheduled next week by having to attend classes a few days a week. But since the current reality in Indonesia is that COVID is on the rise and getting worse, face to face interaction in schools has been stopped again until late July. This has not discouraged the children as they are still enthusiastic to get an education.
Hopefully, the situation in Indonesia will improve so the children can go to school again.
We thank you very much for the support and care for our project in this difficult times.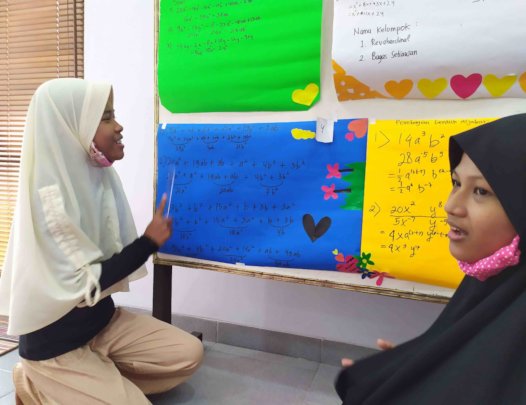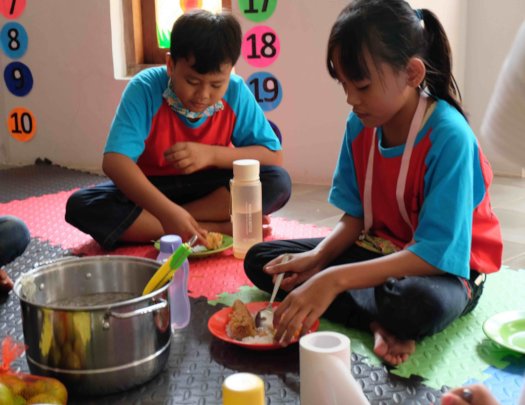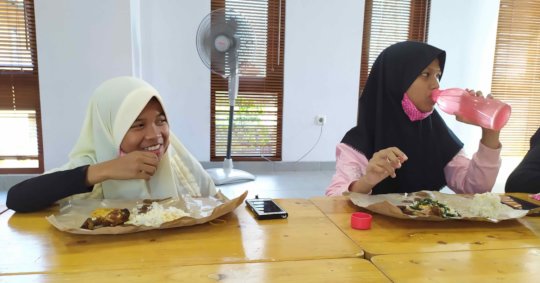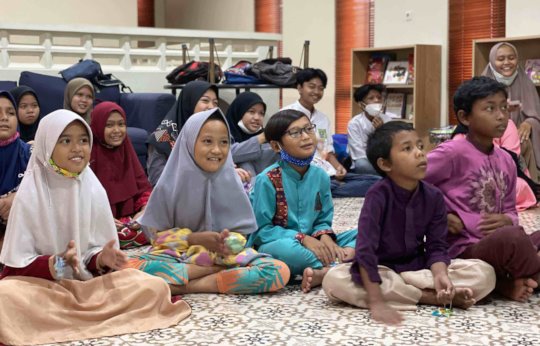 The children at XSProject are observing Ramadhan and almost all of them are fasting during the day.
Yet, we continue to keep them busy with many activities in the afternoon that are beneficials to them and keep them engaged.
Some of the activities are reading Qur'an, play games, making arts and crafts. We also invite guest's speaker to share about environment awareness and making simple upcycling products for the to bring home, such as back made out of used T-shirt, or hanging fish from waste plastic pouches. We also invite magican and story teller to encourage the students to read books.
While the children are conducting the activities, we also invite the moms to have a health knowledge sessions and simple health check-up for some of the pregnant moms we have at the community.
When they are ready to go home, we give them snack and goodies for them to take home to break their fasting.
It was a fruitful month for us as we managed to achieve many activities for the kids and also work on keeping them healthy and fit physically and mentally.
With your support and donations, we continue to provide a better environment and conditions for them to learn more and explore more possibilities.
Thank you.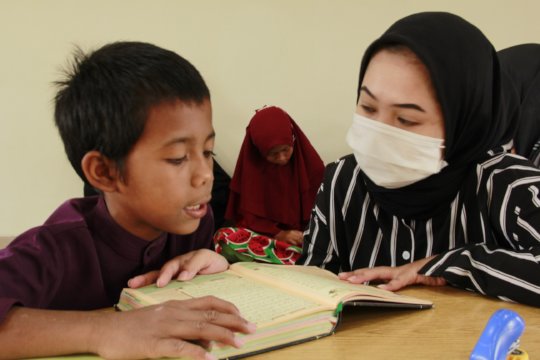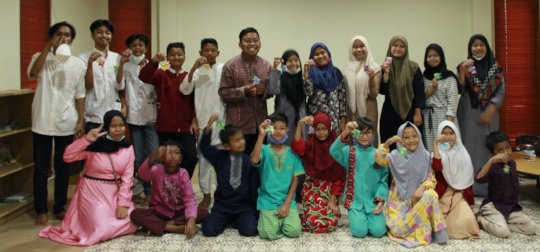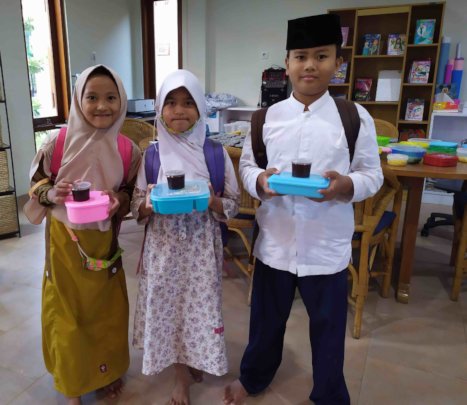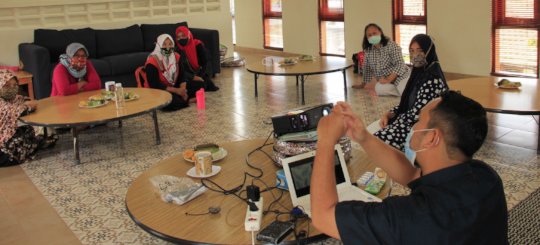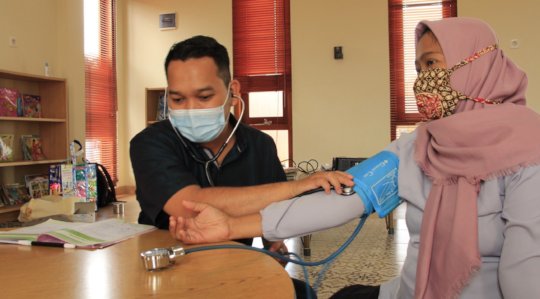 WARNING: Javascript is currently disabled or is not available in your browser. GlobalGiving makes extensive use of Javascript and will not function properly with Javascript disabled.
Please enable Javascript
and refresh this page.