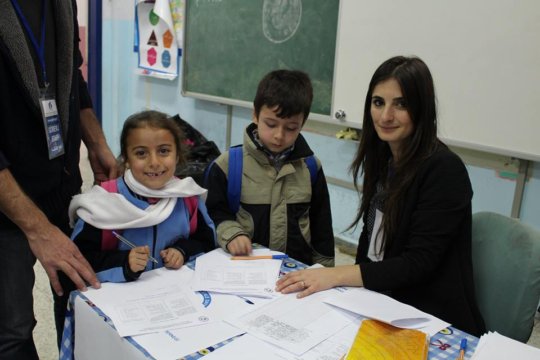 After joining GlobalGiving and introducing our project Education Versus Lost Generation! we received our first donations and started off immediately!
One of our most important goals for this activity is to reach children whose family cannot afford for stationary equipment which is of vital importance for keeping up their educations. In Turkey, even families want their children to go to school, due to the financial difficulties they couldn't afford additional costs such as transportation and stationary kits, etc. Furthermore, children are going to work and work under heavy conditions almost every day…
Encouraging and supporting them to go to school or to continue their education is crucial for ASAM and through donations, ASAM is developing activities or assistance in different provinces of Turkey to promote education among refugee kids.
After receiving your valuable donations, our staff got together and prepared 50 new school bags including stationary kits. After making researches, we identified 50 children who are studying at Maresal Çakmak Primary School in Yüregir / ADANA.
Our collegues visited the school at the end of March, gathered the children around them and gave their bags by giving special attention to each child and spent their day by playing games with them.
We are grateful for your supports to make the children happy and helping us work on removing the barriers between children and access to education.