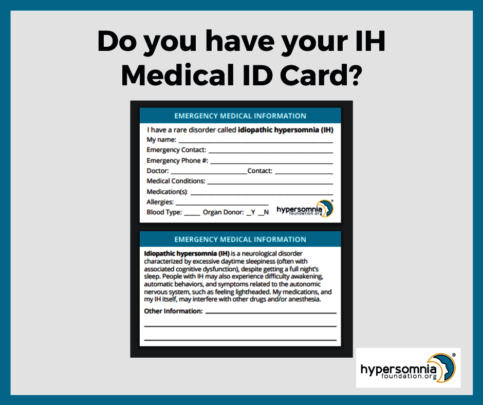 Project Summary: The Hypersomnia Foundation is committed to increasing awareness of idiopathic hypersomnia (IH) in both the public arena and the medical community through outreach, education, awareness, and research. The Foundation does this, in part, through actively participating in nationwide sleep conferences and educational events, sponsoring a hypersomnia-specific patient registry whose data is available to researchers, and providing individuals and their families with free educational and other support materials.
Although we are all still in the midst of the COVID-19 pandemic, the Hypersomnia Foundation has continued to provide information, resources, and support to the rare sleep disorder community. Now more than ever, we are grateful to be able to stay in touch with our community through social media, SomnusNooze, and email. The all-volunteer HF Board, which has always worked remotely, continues their efforts to support our community, especially in these uncertain times.
Due to COVID-19, we unfortunately had to cancel the Hypersomnia Foundation conference planned for mid-June in Philadelphia. We also cancelled our plans to attend at multiple sleep-related conferences, outreach and educational events in the U.S., but are looking forward to rescheduling a conference and multiple educational events in the future. As we adapt to the new normal, whatever that may be, we will continue to press forward on behalf of everyone in our community.
Over the past few months, we have accomplished the following:
We continue to share important research and other news relating to rare sleep disorders via our newsletter, SomnusNooze, to almost 4,700 subscribers.
We continue to increase our Social Media outreach to over 5,900 active followers, via Facebook, Instagram, Twitter and LinkedIn. Through these platforms, we actively share information about ongoing clinical trials, provide access to free resources for the sleep disorder community, promote community support groups, and encourage participation in local and national advocacy efforts to increase awareness of sleep disorders and funding for research and access to treatments.
We have grown our hypersomnia-focused patient registry at CoRDS (Coordination of Rare Diseases at Sanford) to over 2,000 individuals (from nearly 30 countries) creating a vital database for researchers to use as they work to better understand symptoms, treatments and the diagnostic journey of individuals suffering from rare sleep disorders.
We continue to expand our education and awareness outreach to family physicians, medical students and residents, school counselors, and nursing associations, by providing free materials and resources to better understand and support patients and students with sleep disorders. Available on our website, our resources include:
A series of downloadable Educational Guides for K-12 through College for students with IH and related sleep disorders, as well as their parents and school officials;
The "HINT" test, a one-sheet for school counselors and family physicians to quickly recognize potential sleep disorders in students and patients;
An Anesthesia Guide for people with IH to share with their medical teams before surgery, and a Patient Care Plan that can be individualized for each person;
An IH-specific Medical Alert Card that both alerts medical personnel that the person has IH and educates the medical personnel as to what IH is and how it can interact with anesthesia and other drugs;
A Patient Self-Advocacy guide that provides tips and ideas on how to effectively advocate for the needs of those with a rare sleep disorder.
We continue to collaborate through monthly meetings with our Patient Advisory Board, comprised of individuals with IH and related disorders (and their supporters), thus helping us stay informed about issues affecting the sleep disorder community.
We continue to produce educational videos from presentations made by our Medical and Scientific Advisory Boards and experts in fields related to sleep medicine and provide free access to these videos through our website and YouTube channel.
We continue to expand our online Healthcare Provider Directory of physicians experienced in the treatment of people with hypersomnias.
All people with hypersomnia deserve full and proper treatment. Optimal diagnosis and treatment derive from better knowledge and increased awareness. Your donations will help us increase awareness of idiopathic hypersomnia through outreach, education and research.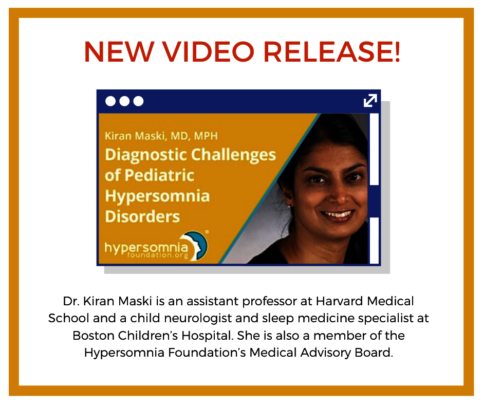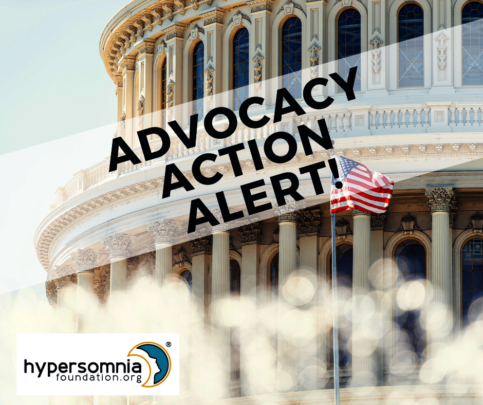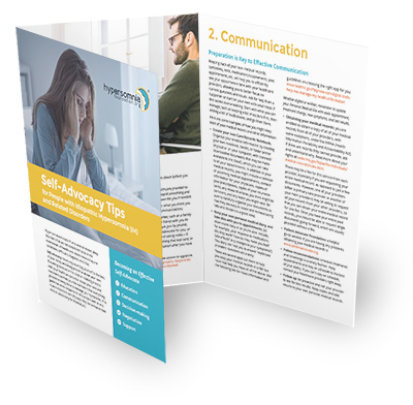 Links: