The Girl Ambassadors for Peace (GA4P) travel up to 6 hours to reach Rwenena from the provincial capital of South Kivu, Bukavu. The village of Rwenena remains engaged with the GA's lessons and principles they have learned.
Now, these and other villagers have another way to reap the benefits: by radio. Not everyone in Rwenena owns a radio – nor is reception consistent – but even for listeners beyond the village, the content of the Girl Ambassadors' live radio program makes its way back to the community. Their entertaining but educational content on Radio Star FM impacts listeners throughout South Kivu province. The girls teach women's rights and empowerment and report on injustices against women. They also cite United Nations Security Council Resolutions that confirm the vital roles of women in conflict management and peacekeeping. The program always inspires listeners to phone the station with feedback and questions.
The representative of Rwenena women observed, following a Girl Ambassadors presentation at the village, "Men used to say that girls don't deserve education, that girls must work on a farm waiting for their marriage age. That is not true. We must end this misunderstanding by allowing girls as well as boys to access education. You never know who will help you in the future. We thank Girl Ambassadors for Peace for having chosen our community."
In response to Rwenena women's urgent appeal for additional visits, we are currently making plans to accommodate them. But we need your donations to succeed. Contributing to this program helps ensure the continued success of the GA team as well as the knowledge, awareness raising, and capacity building they provide to Rwenena. Thank you in advance for your support.
Links:
The prospects of Mauwa's life were not good. Her father was killed in a massacre in the regional village of Mutarule in 2009 when she was just 1 year old. Her mother is a subsistence farmer. She explains, "My child Mauwa should have started school in 2014, but she was obliged to stay at home because of lack of school fees." As an only child, Mauwa grew up despondent and lonely. Like other children in our program, school authorities found her while walking door to door last summer in search of vulnerable children staying at home. Mauwa's life was about to be transformed.
Participating in our summer Sport for Peace program, Mauwa elicited "shrieks of joy" while playing with a ball as part of an accepting group of new friends. Her joy has continued as a proud student throughout the past school year. Her teachers find her expressive and determined to succeed. Mauwa is especially happy with our after-school learning program for struggling learners. She testifies, "I am very happy to participate. Thanks to these extra lessons, I can now divide by two, which was very difficult for me earlier." You may notice that our main project photo has changed to the one you see of Mauwa in this report.
While eagerly awaiting end-of-year performance results for all our students, we are now ramping up for our second annual summer session, followed by the start of the new school year in September. We look forward to welcoming a new class of first graders who will come with their own life stories and opportunities for transformation. Up-front costs will be high, so now more than ever, we ask for your generosity as a show of support and encouragement to Mauwa and the rest of our students. Monthly recurring donations of as little as $20 or more are encouraged. Please spread the word to others about our work. Host a house party and invite me to offer a complimentary presentation – including via Skype. You can also start your own fundraising campaign from our project page. It's a great way to commemorate special occasions or to honor friends and loved ones. Thank you for caring about this overlooked community.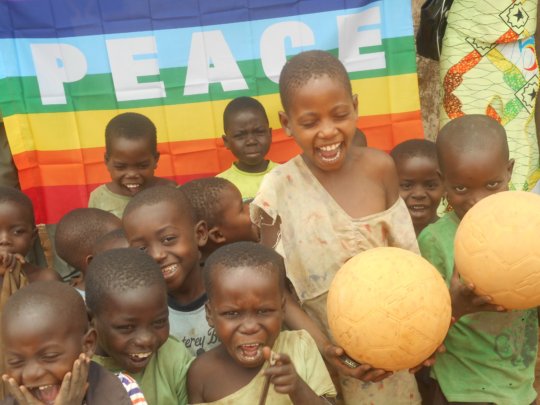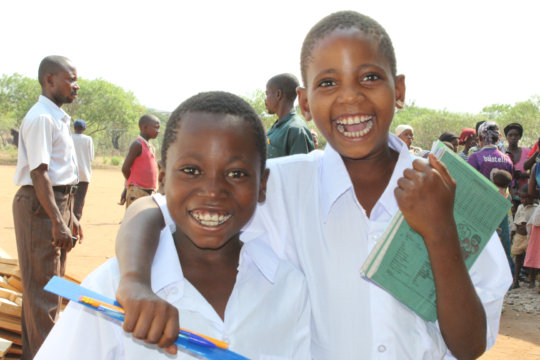 The mothers of eastern Congo – and those in the vulnerable and extremely remote village of Rwenena – lead challenging lives, which can include struggles against violence, ill health, lack of food, and more. They have had little if any education, which is customarily cut short by being forced to marry young or by becoming pregnant through sexual violence. These women are typically very strong and resilient in spirit. Unfortunately, most are resigned to their lack of literacy and numeracy once they become mothers. Instead, they aim to provide an education for their children.
But the Girl Ambassadors for Peace program works to change this notion. These young women are committed to and passionate about providing literacy and numeracy training to 45 mothers in Rwenena, ranging from ages 15 to 50. The ambassadors present material in engaging, encouraging, and impactful ways. The training allows the mothers to start small businesses to generate family income. This is a thrilling, life-changing prospect for the new student mothers.
As the leader of Girl Ambassadors for Peace, Benedicte Bulangalire observes, "In my community, women don't know and enjoy their rights and I'm very concerned about that situation. Among the many difficulties women face are a lack of maternal health services, no access to basic education, and being at great risk of gender-based violence. Our objective as Girl Ambassadors for Peace is to teach women about their rights and especially the right to education."
Please support our Girl Ambassadors so they can continue to provide these critical services to the mothers of Rwenena.
Every donation makes a difference.
Links:
WARNING: Javascript is currently disabled or is not available in your browser. GlobalGiving makes extensive use of Javascript and will not function properly with Javascript disabled.
Please enable Javascript
and refresh this page.