The ongoing global pandemic has posed unprecedented challenges to Amani, and the consequences are piling up. Every year, Amani welcomes dozens of volunteers, donors, and educators from around the world to our campus in Tanzania. These visits mean repainted walls, new buildings, improved infrastructure. They have meant donations of textbooks and children's books. They have meant new sponsorships for children, as people come to be a part of our international community through connecting with our students in person.
Amani has seen its 2020 projected income drop by half. This precipitous decrease in donations raises deep concerns for how to cover this gap in tuition costs, but also how to provide for staff salaries, utilities, and food. Amani hasn't seen its basic needs so endangered in the entire time the center has existed. Specifically, the educations of thirty-one out of fifty students have been thrown into jeopardy as sponsoring charities withdraw financial support.
One such student is Britta, who just turned ten this year. A spunky girl with a gift for math, Britta dreams of being a pilot. She wants to master aeronautics and take on a field still largely dominated by men in Tanzania. She wants to be able to see not only all of her country but to travel across the world. She has big dreams for a small girl. And she needs to be able to continue her schooling.
Schools are in session in person in Tanzania. New protocols have been adopted at the center to protect staff and children to exposure to COVID-19. The center's doors remain open; our mission and work will continue no matter how challenging the circumstances become. This autumn, we are seeking new sponsors to help cover the school tuition of the children whose sponsors have withdrawn due to personal financial duress. Amani also continues to assess alternative income options, with the goal of becoming fiscally independent and stable through the installation of renewable energy. Our hope is that eventually, Amani can become sustainable financially and environmentally. This is the future we envision on the other side of COVID-19.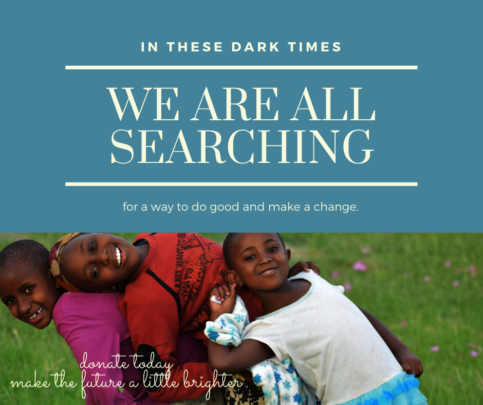 Due to COVID-19, our children's home faces a dual challenge of increased financial needs and decreased donations. Students have been sent home from boarding schools, increasing the cost of food at the center. However, the schools will not issue refunds of tuition payments. Additionally, the center needs medical and hygienic supplies we expect to provide PTO to sick staff members as needed. To close the expected budgetary gaps, we hope to make sure every children's per capita medical and room and board costs are met. Many of our children have "partial" sponsorships, which cover 50% of the costs required for them to live at Amani and attend school. This doesn't cover their food, room or board. $450 a year would close the gap and ensure each child is fully covered. All month, we have been featuring specific children who need scholarships on social media. We're hoping to find 20 additional sponsors by the end of the summer. This will help us bridge the gap during these unprecedented times.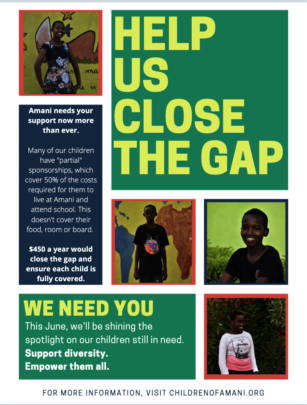 Amani's infrastructure requires constant upkeep. Heavy annual rains and the relentless equatorial suns cause buildings to deteriorate more rapidly than in more temporate climates. Amani's plumbing and restroom facilities, which must function for over fifty individuals day in and day out, require constant attention and maintenance.
Amani is attempting renovate much of its plumbing system. We will likely launch a miniproject and social media campaign in the spring to finalize these renovations. Updated restroom facilities in and outside the dormitories will ensure that our center is compliant with best practices in sanitation and child health. We also plan to bring on undergraduate student volunteers during the summer to conduct WASH surveys (a tool used by the United Nations to measure successful sanitary practices) both inside the center and in the surrounding communities. This, along with child health assessments focusing on dietary quality and physical development will allow us to quantify our impact on children's health in our area. This can serve ask pilot work for future studies, and foundational information for community health initiatives.
WARNING: Javascript is currently disabled or is not available in your browser. GlobalGiving makes extensive use of Javascript and will not function properly with Javascript disabled.
Please enable Javascript
and refresh this page.