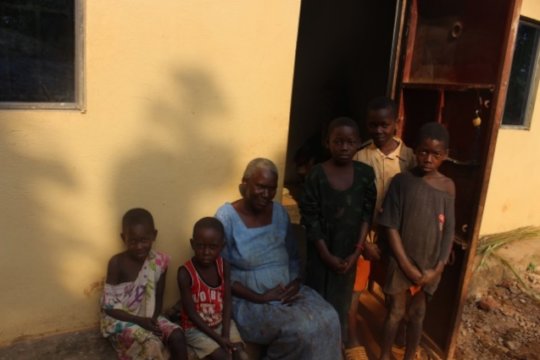 Healthy homes promote good physical and mental health and good health can depend on having homes free and safe from physical hazards. Poor quality and inadequate housing contribute to health problems such as chronic diseases and injuries and it can have harmful effects on childhood development. Substandard housing such as water leaks, poor ventilation, mud floors and pest infestation due to lack of doors and windows can lead to an increase in mold, mites and other allergens associated with poor health.
A simple safe habitant can change everything for a family i.e. they are safe, healthy and hopeful for the future but some families with few financial resources are most likely to experience unhealthy housing and typically least able to remedy them, contributing to disparities in health across. Last year Another Hope Children's Ministries under the safe habitant project supported the family of a grandmother and her seven grandchildren with refurbishing her house and the family lives in a better shelter, feeling more safe and secure. The project was concluded and the family is living happily in their house.
Achievements of the project
Story of one of the grandchildren
Living in a fully constructed house is a dream come true. Since his childhood, together with siblings and their grandmother lived in a house which was not fully constructed missing some doors and windows, halls in walls and a leaking roof. It was tough to live in such a house because it exposed them to risks like acquiring asthma and pneumonia due to the cold since the windows never had glasses and some parts were not fixed. They house used to harbor mosquitos which exposed them to malaria and rats used to enter in the house which was unpleasant. He says they had lost unity with some of their family members like uncles because they were tired of us asking them to help us refurbish our house.
It was always a dream to live in a fully constructed house but we bless the lord for Another Hope Children's Ministries and other partners for making this happen. Even when we dreamt of living in a better house, we never had any idea it will be this beautiful. We no longer have problems like too much coldness, mosquitos, rats coming into the house, the leaking roof and our family is united again. We are happier and feel safe and secure and all this happened through the safe habitant project. On behalf of my family and our grandmother, I would like to thank everyone who had a hand in the process of making our house a better place to live. We pray abundant blessings for you.
Grandson to the beneficiary
Thank you so much.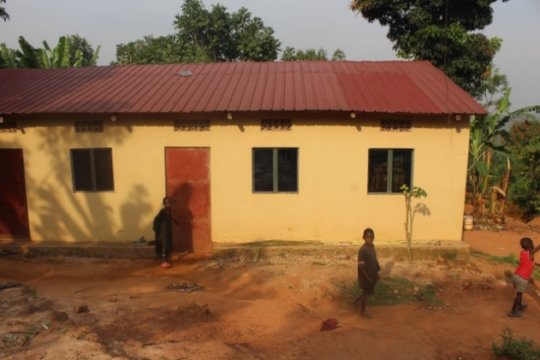 Links: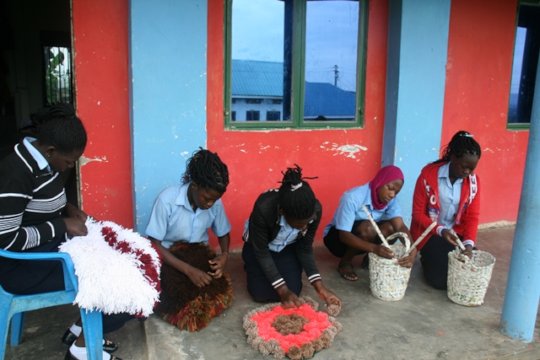 Art and craft play a big role in education because students become like themselves instead of more like everyone else. Utilizing multiple skills can allow a person to pursue more than one passion or interest because we don't have to limit ourselves to one type of job or stay in the confines of our vocational training majors. With an aim of meeting the objective of equipping the young women with basic manual skills, art and craft was introduced at Cogswell School of Beauty Art and Design and the young women on the skilling program majoring in different courses like such as Tailoring and Fashion Design, Hair Dressing and Cosmetology and Early Childhood Development have been engaged to impart more skills in them. Items like doormats are made out of threads and old clothes and trash cans made out of newspapers and we are glad that young women have learned an extra skill in addition to their main course of study at the school. This has been of great benefit to them. They have become more creative and innovative, it has boosted their self-esteem and they are now more open to become entrepreneurs, not job seekers. Some of the young women have discovered talents in areas they didn't know they were capable of and have got more hope because of the skills that they are acquiring.
Achievements
The beneficiary is a young woman of 19 years a resident of Bujuuko - Bulamazi village and she stays with her mother. She stopped attending school in 2018 after she was done with her senior three and this was because her mother ran short of funds to meet her school dues and other requirements. She started selling snacks by the roadside and this was to help her earn some money to save and go back to school. When she got to know about the opportunity Another Hope Children's Ministries had availed for skilling young women, she immediately applied and enrolled early this year 2019 to pursue a course in Tailoring and Fashion Design. She is so happy about the skills she has acquired in her course, in addition, the Art and Craft skills. She believes the art and craft skills she has learned like making beads, necklaces and trash cans out of newspapers will help her start up her own business and earn income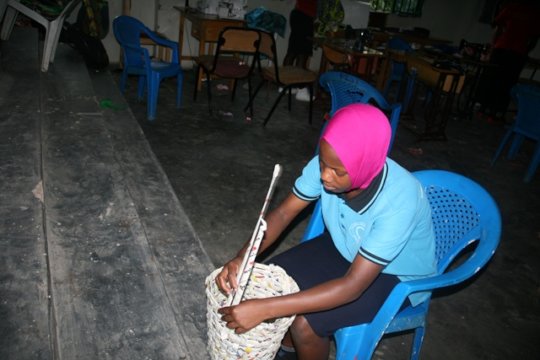 Links: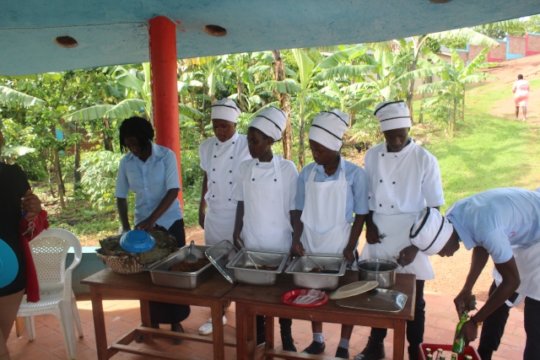 Vocational education programs have made a real difference in the lives of many young people nationwide. Self-confidence and leadership skills have been built in the lives of young people and it has given an opportunity to the students to utilize their unique gifts and talents. Vocational education prepares learners for creating their own jobs and this helps to reduce the number of job seekers. Many vocational schools have been opened up with very high school dues and this makes it inaccessible for many less privileged youths in different parts of the country who would like to acquire vocational skills. In the year 2019, Another Hope Children's Ministries with the support from our donors had twelve youth both males and females enrolled at Cogswell School of Beauty Art and Design to acquire vocational education. With that support, the school dues of these youth for the past two terms have been fully met and the youth have learned a lot in their different fields that they didn't know before joining. Some of these youth had dropped out of school because their guardians didn't have resources to support them.
Beneficiary A
Beneficiary A is a female student at Cogswell School of Beauty Art and Design pursuing a certificate in Early Childhood Development aged 20. She lost her parents at the age of 10 and the sister took up the responsibility of paying her school fees up to 2017 when she finished the Ordinary level. At that point, the beneficiary had lost hope of becoming a teacher and she got a job at a restaurant to support her family members where she worked for the whole year of 2018. This year she was asked by the Executive Director if she still wanted to study and she agreed she was enrolled for vocational training. Now she is happy and her hopes of becoming a teacher were once again restored. She extends her appreciation towards Another Hope Children's Ministries for the support and dream come true.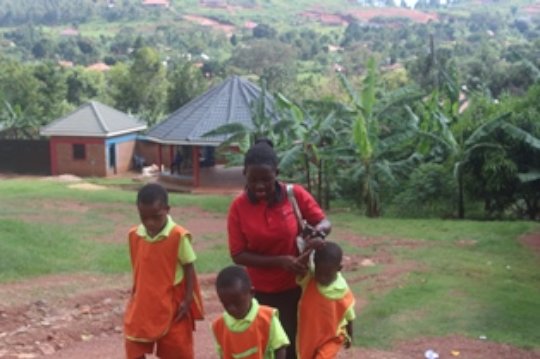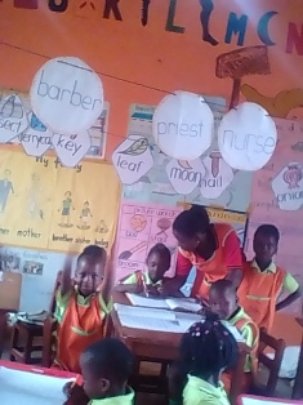 Links:
WARNING: Javascript is currently disabled or is not available in your browser. GlobalGiving makes extensive use of Javascript and will not function properly with Javascript disabled.
Please enable Javascript
and refresh this page.