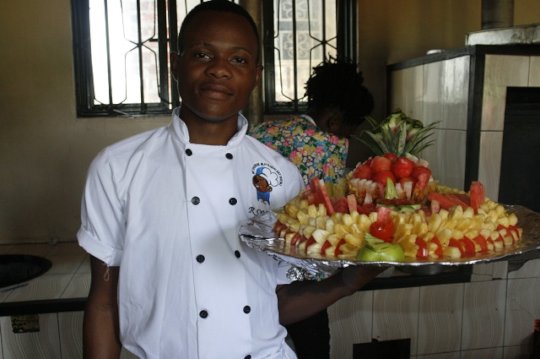 The covid 19 which was declared a global pandemic by the World Health Organization has presented many challenges to different sectors of all economies worldwide. The education institutions not being an exception, many of our children were to sit home and count 2020 a dead year due to the closure of all education institutions. As Another Hope Children's Home, we thought it wise to intervene by contacting qualified teachers from the children's schools to make sure our children don't remain redundant for the next 10 months. Through your support we managed to employ teachers who handled 12 (of which 7 were male) kindergarten pupils and 6 (of which 5 were male) vocational students.
The kindergarten pupils were taught throughout the year, they were assessed and made ready for interviews to join the next class. Vocational students on the other hand covered much of their syllabus and by the time they commenced, they were left with little to cover putting them to an advantage compared to their counter parts. This has given them ample time to prepare for their final National examinations scheduled to take place in March 2020
Achievement
The beneficiary is a vocational student at Cogswell School of Beauty Art and Design offering Catering and Hotel Management. He says the out break of the pandemic and closure of education institutions meant an extension in the time of being in school for another year and the time of graduating as well. He says this was a terrible feeling until he was introduced to the arrangement made by Another Hope Children's Ministries of continuing with the studies even during the closure of institutions. This gave me and my course mates a chance to cover all that we had to cover at school and we handled the course units we had not yet handled earlier at school like Swahili language and French says the beneficiary. When the government announced the re-opening of the schools for candidates and finalists, we were not on pressure because we had already studied much. We engaged in more practical work as well and now I am preparing for my final exams. I have ample time to revise and I am hoping for the best out of the final exams. I am looking forward to becoming a certified chef. Thank you so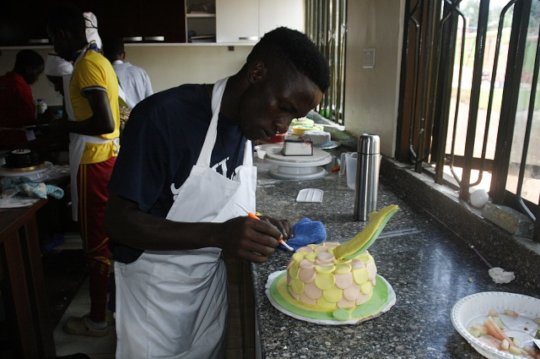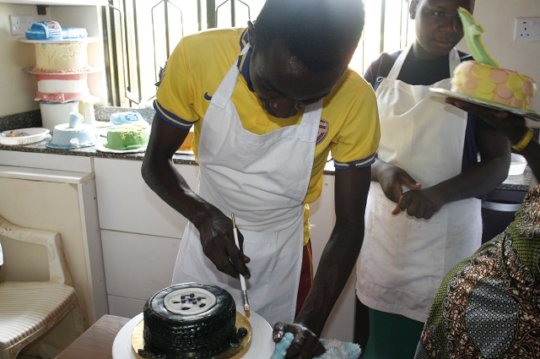 Links: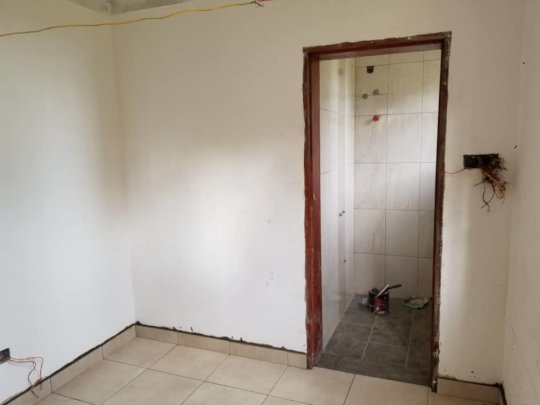 With a high population growth rate and an increasing population in Uganda, the cost of living is increasing day by day especially in the capital city, major towns and Kampala suburbs. This has economic implications related with increased expenditure on transport, feeding, tuition, health care, accommodation among others. This calls for engagement in several income generating ventures in order to make ends meet. However, this comes along with the need for long hours of work, monitoring and supervision of these ventures bringing about fatigue, stress, depression and other health complications that affect one's productivity; physically, mentally and emotionally.
With the meager salary, the directors go through the same circumstances mentioned above which affects their services to the vulnerable children, families and communities. In the bid for the directors to serve better, there was need for them to have their own place of residence and through your continued support, great progress has been registered with regard to the construction of their house and the following have been done.
Tiling of some rooms at the ground floor has been done successfully.
Electrical and plumbing work has been done and little is awaiting to get finished
The first phase of painting has also been done.
What to be done
Finishing Tiling
Finishing Electrical and Plumbing work
Starting on the fencing
We really appreciate your support towards this project for its progress has reduced the pressure on Directors to look for funds to finance their accommodation and constructing their own house at the same time. The relief has allowed Directors allocate more time to the children's home and effectively managing the different projects. More progress in service delivery at Another Hope Children's Ministries in 2021 because you choose to help Directors serve better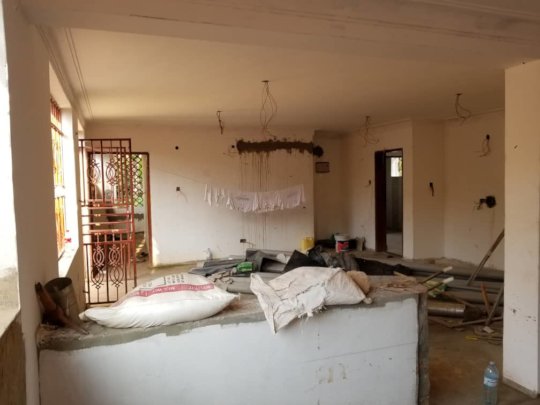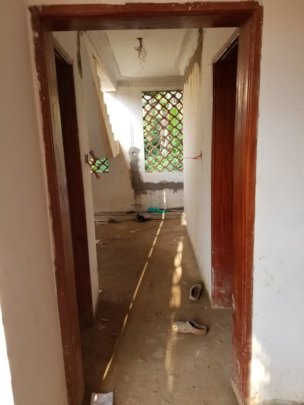 Links: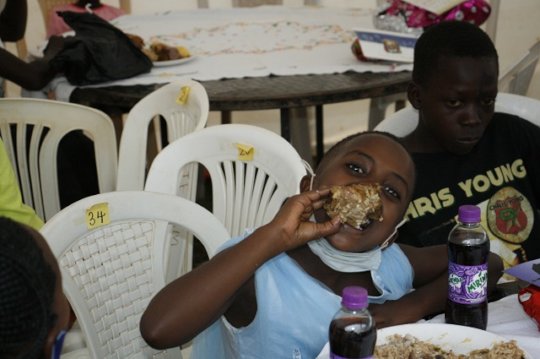 Celebrate Christmas with them 2020 As luxuries go, a bottle of soda and gifts seem modest ones. Many families especially in rural areas, buying soda and a gift are one of the biggest luxuries only enjoyed on special occasions like Christmas. On such a day, some have a new dress or shirt purchased (often the only new clothing of the year) and that's how Christmas is celebrated in rural Uganda. However, not everyone has an opportunity to celebrate Christmas this way. What should be a time of jubilation is a time of cold, dark despair and this turns into Christmas depression. Children get excited for the upcoming Christmas holiday and expectant for having memories and stories to tell about the Christmas season but it turns into a disappointment to them because their families are not in position to offer. To the parents, it is a stressful period thinking about how they can pull it off because they have little cash. Many families have been struggling to feed during this period of COVID-19 and their hope of celebrating Christmas in a special way where deprived. Many children know about Christmas and have faith in Christ but never receive Christmas gifts or even celebrate Christmas in a special way due to the poverty among their families. "THE CELEBRATE CHRISTMAS WITH THEM 2020" project targeted the less privileged to make their 2020 Christmas memorable. At Another Hope Children's Ministries, we had a special arrangement for 100 children and 58 families of making the 2020 Christmas memorable through the children's Christmas party for the children and giving out Christmas packages to families. Children' s Christmas party 2020. The children's Christmas party was scheduled on the 19th/12/2020 however, arrangements begun earlier before the due day. Because the aim was to make a day special, memorable and full of fun for 100 children between 3 years and fifteen years, we had to ensure we have the exact number planned for. We therefore registered the children before the day and gave out stamped coupon cards with a child's number on the registration list. The children were to use these cards on the entry which they did on the 19th/12/2020. We had different activities on ground i.e. a swimming pool for children to swim, a bouncing castle and face painting. All this was put in place for the rural children to enjoy their day. Gifts for every child listed among the one hundred, dancing competitions and many other fun moments happened on the children's Christmas party. A special meal for the children was prepared and they were served. The children were so happy for the special day and never wanted it to end. We had a total of 56 girls and 66 boys, I am Very happy for my Christmas gift. One of the beneficiaries is young girl 9 years old girl who attended the children's Christmas party. I was worried about getting onto the list because many children wanted to register yet I didn't want to miss a number says the beneficiary. When I got on the list, I was over joyed and I couldn't wait for the day. On the day of our special day, I had lot of fun playing in the bouncing castle and in the swimming pool. We had a very special meal, a cake and we received gifts. I was so happy about my gift because I didn't think of receiving a Christmas ever in my life. Thank you so much for making the day memorable for the children. Thank you for bringing a swimming pool and a bouncing castle. I am 8 years old and I stay with my mother and father. I had fun playing in the swimming pool and the bouncing castle with my fellow children. I had never been in a swimming pool before and my first time was at Another Hope Children's Ministries on the children's party. Thank you so much for the beautiful memory of the Christmas for 2020. Christmas Packages for 58 families. The families targeted were of children on Another Hope Children's Ministries sponsorship program for the year 2020. The activity was done on the 21st/12/2020 and the items were delivered to the children's homes. Among the items given out included: a bunch of bananas(matooke), a hen, rice, sugar, soap, tea leaves, blue band, a loaf bread, Christmas cake, spaghetti, soda, packets of salt and cooking oil. The families were relived and saved the stress of thinking how to avail their family needs for the celebration of Christmas. We are glad to report that the families were very happy about the supplies and thankful for the items they received. We went a head and shared the supplies with some of our partners, Board members and the staff members. We are so thankful to everyone who supported us. This has been made possible because you decided to support us. I thank you for reliving me the burden of Christmas supply and a Christmas cake. One of the beneficiaries was the house hold head looking after six children yet she is a low-income earner. She is a grandmother to one of the children on Another Hope Children's Ministries sponsorship and she is the bread winner for the family. She earns through digging in people's gardens and the amount she earns leaves the family struggling with meeting the needs. The beneficiary said she was surprised with the heavy package and couldn't believe her eyes. In her entire life, she had never received a cake for Christmas and this made her feel like it was beginning of the new things to happen in her life. She added that her plan for Christmas was purchasing a half kilogram of meat and rice because she didn't have money to celebrate with a big feast. She said she is so thankful to every individual who supported the cause and prayed blessings for you.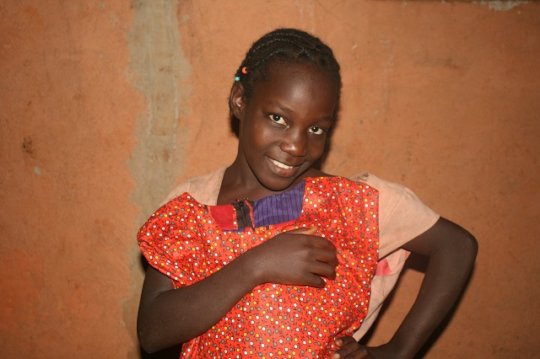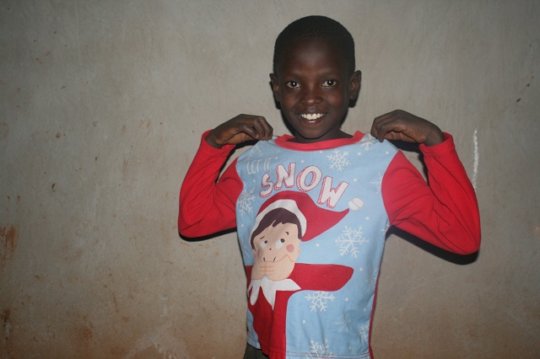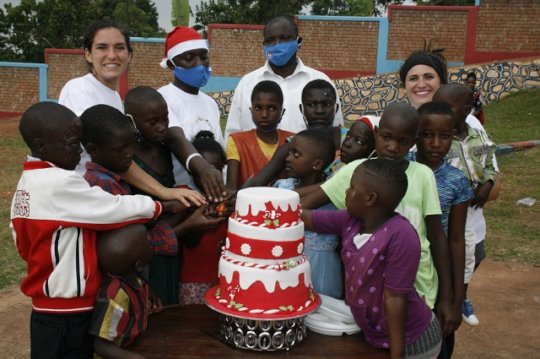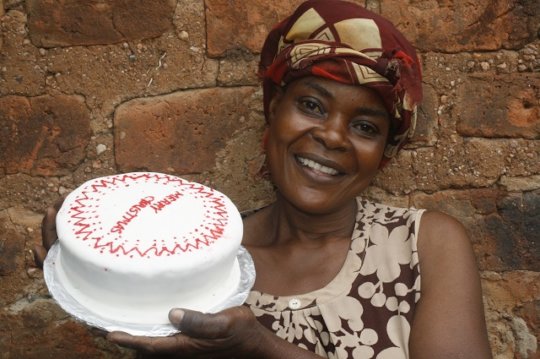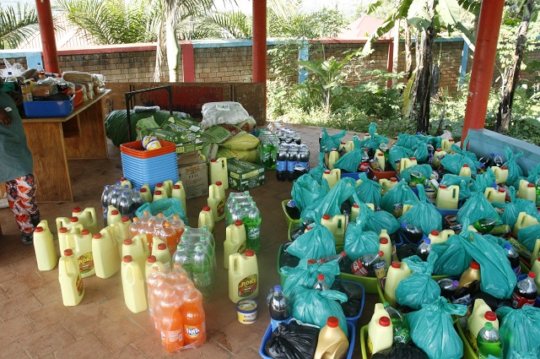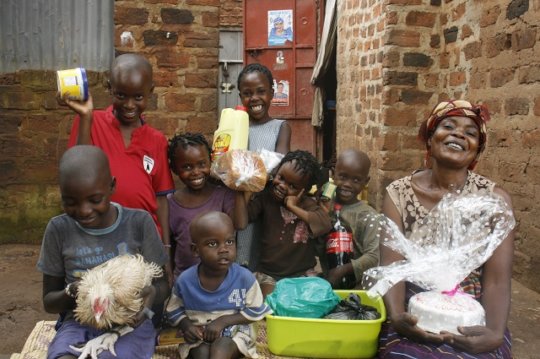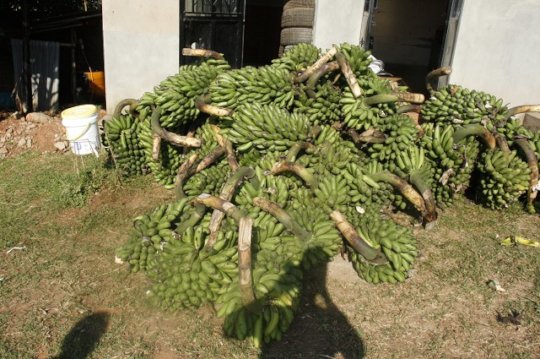 Links:
WARNING: Javascript is currently disabled or is not available in your browser. GlobalGiving makes extensive use of Javascript and will not function properly with Javascript disabled.
Please enable Javascript
and refresh this page.