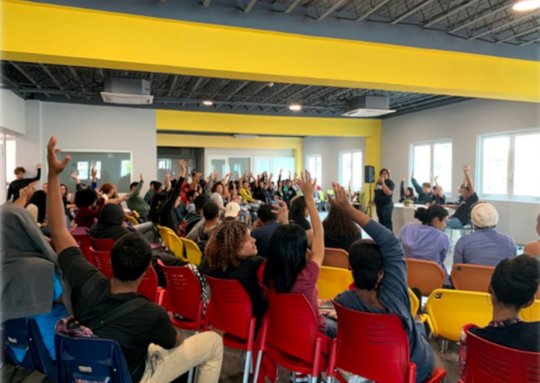 The lessons of Hurricane María present day by day

A month after Hurricanes Irma and María, our students decided on an assembly to work providing services to the community, fundamentally cleaning areas devastated by the hurricanes, and offering hot food for the nearby communities. In the collection of waste, tree trunks that had been uprooted by the strong winds were recovered: these trees were turned into work tables, where our young people study to build day by day the future they dream; They share dreams of building a stronger, fairer and more supportive Puerto Rico.

The power of beauty
Every time a family arrives at Nuestra Escuela looking for a way out of the difficult circumstances they live in; every time a visit gets to know of our work; Each time a staff member joins to serve with us, the reaction is the same "This is beautiful". Thanks to the support of each of you, we continue to build the school we dreamt of. The mission of love of Nuestra Escuela is fulfilled every time a young person finds himself in a safe, clean and comfortable space; every time a child can grow in a space of love, where their growth and learning rhythm is respected.


Each of the spaces that we rebuild and equip become a corner of hope and healing. Nuestra Escuela exists so that those who grew up in vulnerable situations can rebuild their spirit and become the person they dreamt of. Being part of Global Giving means a lot to each of the lives that are transformed here. It has been a gateway towards quality of life and common well-being.


*Each person that appears in this report provides complete and total authorization for GlobalGiving to use their image and name.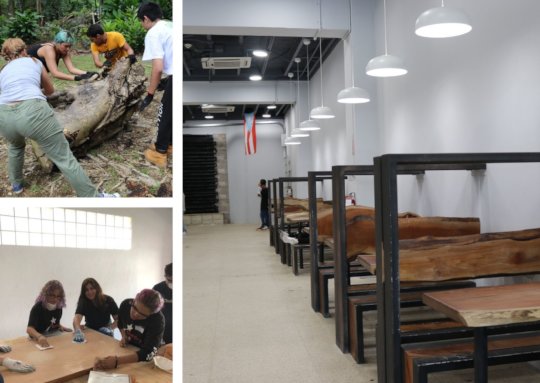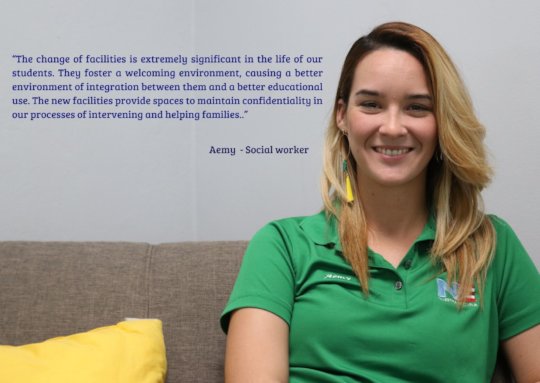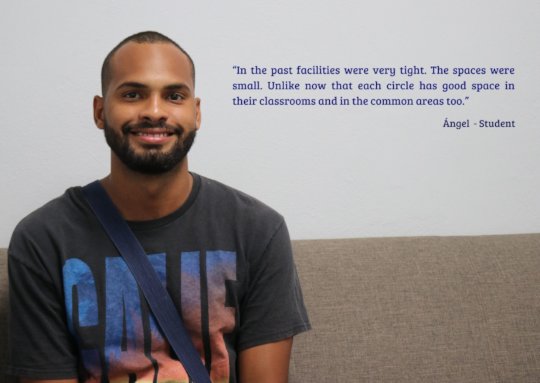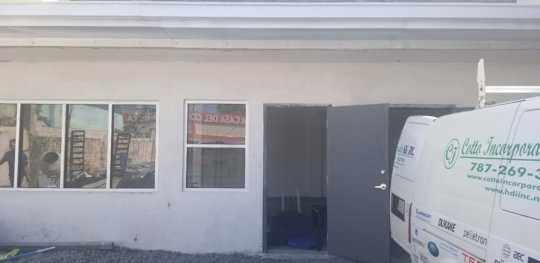 Thanks to the contributions of our supporters from GlobalGiving Nuestra Escuela, began the construction and remodeling of the Solar Powered First Response Center. In the past three months, we are been working hard and the building now has the conditions to become a Community Kitchen and Cafeteria.
The space already has water and power connections. Wiring, piping, design, and placement of receptacles were carried out. All this will make possible the installation of kitchen equipment that will serve both for the school dining room and a space where the community would be received in the event of a natural disaster. Thanks to your donations, the construction will be ready soon. ¡Gracias!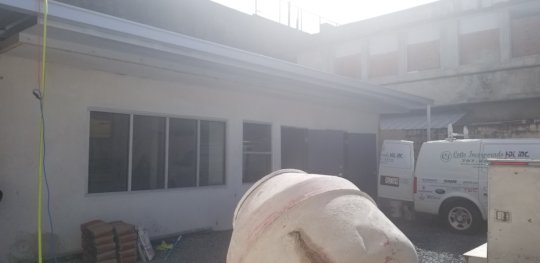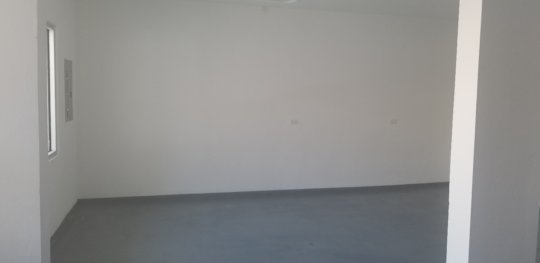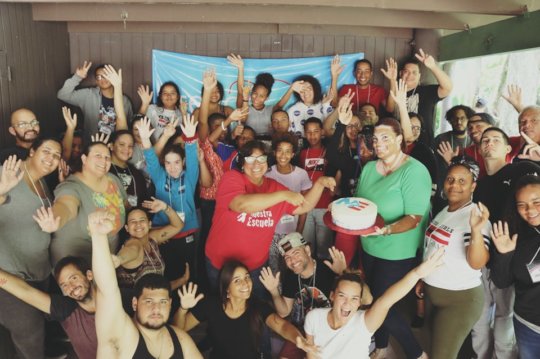 Nuestra Escuela is celebrating its 19th anniversary. Thanks to the support of Global Giving after Hurricane María we inaugurated the building that today serves as the headquarters of educational services and biosocial support to youth and children of limited resources from Caguas and nearby communities. The semester began with the Esencia Vital Workshop, an experience through which young people recover their ability to dream and the power to believe in themselves.
In addition, Nuestra Escuela continues to educate based on love for nature and teach children and youth to develop agricultural skills. This initiative allows young people and children to acquire tools that will allow them to mitigate the problem of food security in Puerto Rico. In the same way, it supports the creation of social conscience to the new generations.
Finally, the building located in the urban center serves as a space at the service of the community. In which several activities have been carried out in benefit of the residents of Caguas and the bordering areas. For example, the Encuentro de Economía Social y Solidaria (Social and Solidarity Economy Meeting), an initiative that brought together people from different countries around the world. This event succeeded in generating an experience for Puerto Rican entrepreneurs to develop other forms of economy that help the recovery of the country.

We are committed to the recovery of our nation. Thanks to your donation and support we can work with children, youths, and adults in Puerto Rico. Thank you for supporting our Mission of Love! Gracias!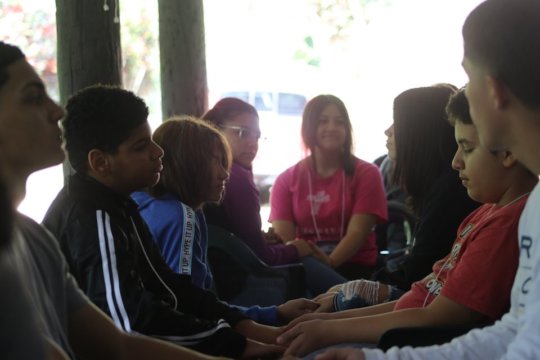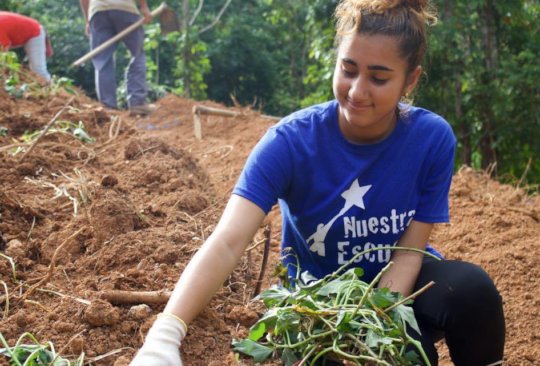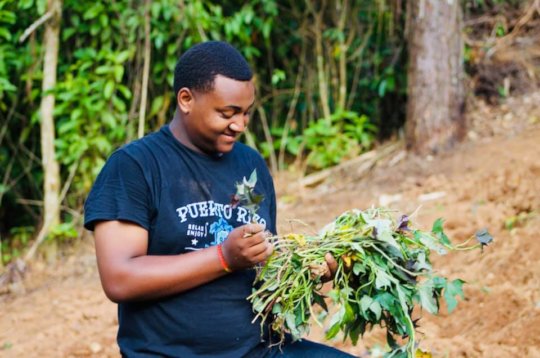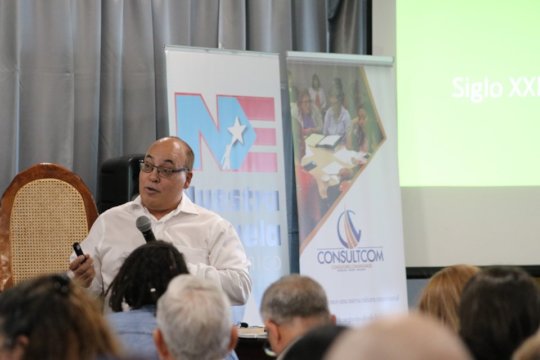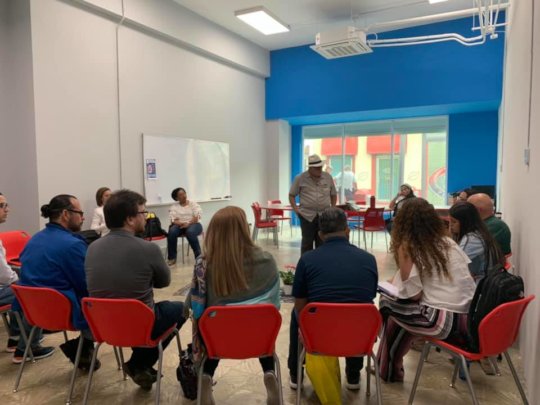 WARNING: Javascript is currently disabled or is not available in your browser. GlobalGiving makes extensive use of Javascript and will not function properly with Javascript disabled.
Please enable Javascript
and refresh this page.