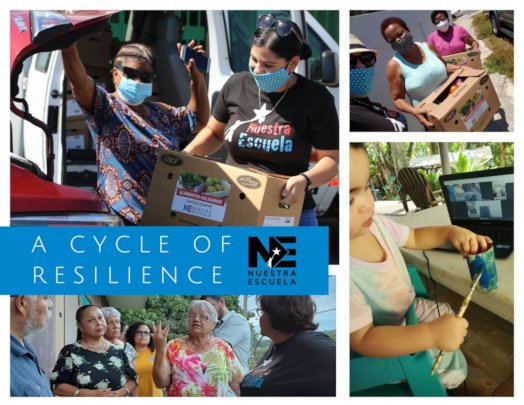 During the COVID-19 pandemic, Nuestra Escuela has worked tirelessly to guarantee the safety and wellbeing of our students, their families, and that of Puerto Rico's most vulnerable communities.
We have managed to continue our educational services with virtually no interruption through Nuestra Escuela Virtual. Our students can connect with their teachers and classmates every day, thus complying as an organization with the highest educational standards that our students deserve and have enjoyed for 19 years. The COVID-19 pandemic has challenged our ability to remain flexible and responsive to our communities' needs. To do so, we developed a comprehensive response strategy for the continuation of our services. Our multi-pronged approach integrates the following areas: health and safety, socio-emotional support, and increased access to technology. We are delighted with our results: 90% of our enrolled students have continued to attend classes online, and we have maintained a 65% average attendance rate across all of our programs. Ensuring our services' continuity and providing relief and peace of mind to the families we serve is our greatest reward.
We have secured the support of Puerto Rico's philanthropic sector to guarantee our students' access to technology and connectivity. We have acquired 138 electronic devices with internet access for students and personnel.
Thanks to GlobalGiving, we have supported Red Comunitaria de Respuesta (Comunity Response Network) in the construction of a Resilience Center in Guánica, Puerto Rico.
We are proud to have retained 100% of our employees with their complete salaries.
We assumed an active role in the Task Force Social del Pueblo (People's Social Task Force), which serves as a mechanism for increased coordination between the government's and the nonprofit sector's response to COVID-19.
Responding to the economic fallout caused by the COVID-19 pandemic, we've supported our communities in Cagua, Loiza, and Toa Baja by distributing over 10,224 boxes containing food supplies, amounting to 357,840 pounds of fresh food for our communities. Before distributing food, we provided families with money to purchase food at supermarkets. Aware that the vast majority of our families live below the poverty line, it was paramount for our organization to support families with fulfilling their basic needs. We extended these benefits to school personnel facing financial hardship as well.
This work was made possible thanks to the commitment and resolve of our staff, donors, families, and communities. Because our priority is to safely provide in-person teaching to our students, we have focused our efforts on preparing our sites for eventual reopening. Therefore, we have decided to postpone the construction of our solar-powered dining room to May 2021. We are forever grateful for your continued support!
**Each person that appears in this report provides complete and total authorization for GlobalGiving to use their image and name.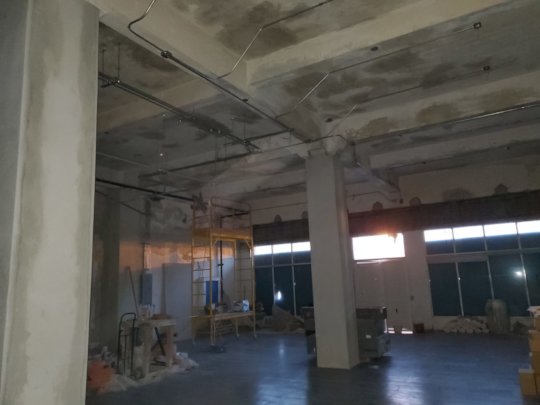 We started the reconstruction project of Nuestra Escuela in Caguas more than 3 (three) years ago. It has been a unique adventure: in 2017 we found ourselves with our students in a powerless building, completely destroyed, but with the clear vision that we wanted to transform that space into a safe space for the community and a landmark for the city. Today, after going through more than a year of continuous emergencies, our experience could be summed up in one word: enriching.
We have rehabilitated three buildings, and also acquired a fourth to create a first response center for possible new emergencies.Our dreams were transformed into concrete realities: classrooms that are spaces to cultivate love and carry out projects; a radio room for recording podcasts; a care and development center with environments inspired by nature; a workspace based on a collaborative model, meeting areas, a theater, and many corners full of life stories that mark the transformative course that inspires our vision: A great family, that by believing in themselves and in others, develop a sense of belonging, based on love, peace and service, to achieve their goals in life joyfully and in solidarity, obtain victory.
During the earthquake's emergency and the crisis provoked by COVID-19, we have conducted follow-up surveys to 100% (one hundred percent) of the families to support their needs; and continue creating a sense of community and familiarity, which is the cornerstone of our community-based work. Despite the crisis, we managed to sustain all of our projects with a methodological adaptation that implied developing our model remotely. It was a challenge, but the families and the community were present and aware on a revealing level: 90% of our students remained linked to the same groups they had at school.
Our students are eager to return to school. Nuestra Escuela is home for all of us who day by day live there. When we return, we will return to a more beautiful school. Thanks to the support of GlobalGiving, we succeeded to day by day move ahead to build a school that is even more beautiful than the previous one. A school where its students learn that in every emergency and in every crisis, there is a valuable learning experience to build a solid community that promotes the collective emancipation foundation of each one of its members.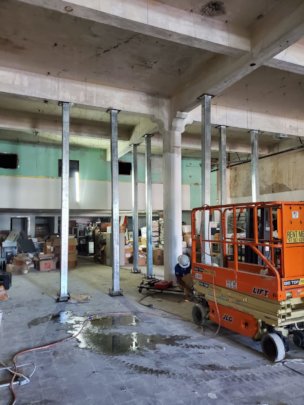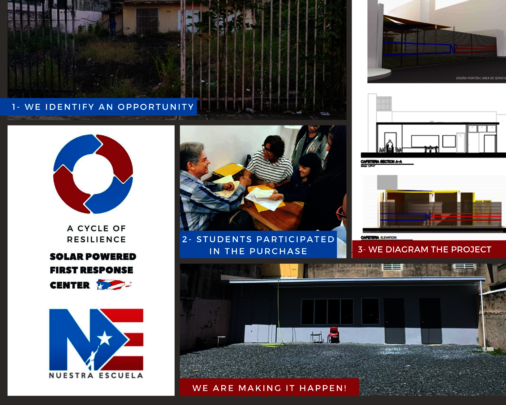 Non-profit and community-based organizations continue to respond to the multiple emergencies in Puerto Rico. Such as hurricanes Irma and María in 2017, the earthquakes at the beginning of this year and the crisis due to the pandemic since March. Reinventing ourselves has been the way to continue guaranteeing services, supporting the transformation of girls, boys, youth and adults, but also attending the needs of thousands of people in the middle of different crises.
This project is still in the construction phase. We have hired the construction company to continue towards the next phase, which has been delayed due to the effects that the pandemic has had on the regular rhythm of our operations, that of our suppliers and contractors. We will be sharing with the entire GlobalGiving community pictures of our progress, step by step. We are excited to advance a horizon of resilience and sustainability for the communities of the most disadvantaged sectors of Puerto Rico.
What do we need to complete our project?
We are moving towards having the platform build in concrete for our cafeteria, which will function as an emergency response center, serving the basic needs of our communities. We dream that it will become a space with clean energy, with recycling mechanisms, reusing water and waste. It is a very challenging initiative because we are building a project with a strategic view of resilience seen in an integral way and, at the same time, adapting to new realities due to the emergency. That is why we continue working on proposals and initiatives that support this project. We trust in turning the Cafeteria of Nuestra Escuela in Caguas into a point of reference for the community in the event of possible or future emergencies.
*
Each person that appears in this report provides complete and total authorization for GlobalGiving to use their image and name.
WARNING: Javascript is currently disabled or is not available in your browser. GlobalGiving makes extensive use of Javascript and will not function properly with Javascript disabled.
Please enable Javascript
and refresh this page.