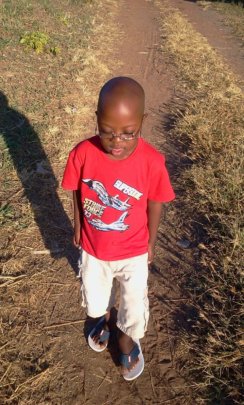 We sincerely apologise to you, our key donors who helped us begin this project to support people with Down syndrome in Africa, for the delay in submitting this update report.
In the last 5 months, we have stayed in close contact with our organisation members in Botswana, Nigeria, Mauritius and Uganda, using the funds you gave us to offer ongoing consultation advice. We have also been trying very hard to raise funds for the next phase of this project, which is to employ a capacity development manager whose dedicated role will be to work with these organisations week to week, guiding their staff training and organisational development and carrying out capacity and training assessments. Only then will we know exactly what they need as a highest priority to provide maximum benefit to the children and adults with Down syndrome (e.g. access to healthcare, education, employment, social participation or self-advocacy) and how to go about doing it in an efficient and sustainable way, making best use of scarce funds.
In September, we received specific project funding to assist the formation of a new Down syndrome organisation in Rwanda, the first in this country. There is a severe lack of healthcare professionals with even a basic knowledge of the medical conditions which can affect people with Down syndrome in Rwanda, which results in childhood deaths. There is also a big knowledge gap among early development and education professionals about the interventions which can assist cognitive and social development at an early age, so crucial to children with Down syndrome developing and being included in society. Inclusion in schools and society does not happen in Rwanda now.
DSi has received funding to onward grant to this organisation to set up an office, employ a manager and set up a governing board/general assembly made up of parents and professionals. The funding will allow the organisation to run for 1 year from November 2016, with DSi providing expert advice to set up basic infrastructure and then embark on project work focusing on educating medical and education professionals.
Our work in Africa is progressing steadily. But if you are able to support us again with a donation, we can accelerate this process. Our model of support to these organisations is based entirely on building their capacity to sustain themselves, provide accurate information and improve attitudes to ensure that people with Down syndrome can be fully included as equal members of their communities, able to access crucial services but also make a positive contribution as children and adults. Please consider supporting this campaign again.