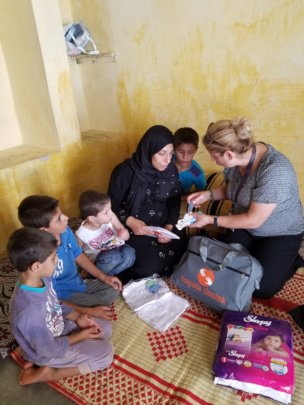 Throughout 2018, Refugee mothers Support to Life has come into contact with has been receiving baby care packs as they needed.
More specifically, Support to Life often comes into contact through its case management activities, in which vulnerable families or individuals having difficulty accessing basic needs and services are identified, and are referred to relevant institutions. In cases where a mother is in labour or has recently given birth, our field staff provided the mother with a baby care kit, which we also refer to as the "10th month pack."
Another context in which women nearing delivery where identified has been through STL's activities under the domain of migratory seasonal agriculture. STL has been working actively in this domain for many years and the cycle of poverty the agricultural workers face has remained an obstruction to their access to basic sanitation and hygiene. Now, , thanks to our access to additional sources through Globalgiving, our field teams have been able to provide refugee mothers working in seasonal agriculture with 10th month packs that include hygiene products vital for new-borns' health.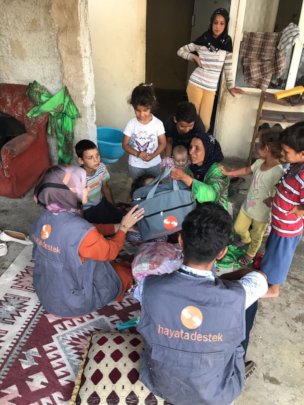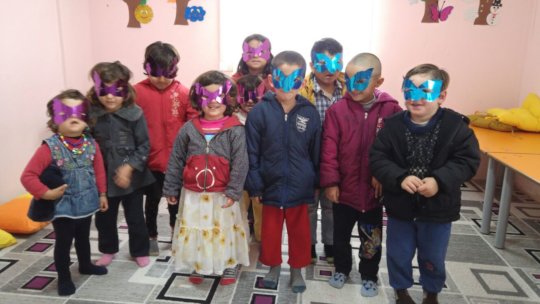 Turkey now hosts the world's largest community of Syrians displaced by the ongoing conflict in their country. According to official data, there were 3.2 million Syrian refugees in Turkey by the end of 2015 and as of June 2017, this number is up to 2.85 million. 90% of these refugees are living outside the camps; in city centres, towns or villages.
One of them is F. A.
F. A. is telling us: "I work in olive business. First in the olive groves, and when that's done at the press… In exchange for my work, the bosses give me oil instead of cash and I swap it for coal. This way we can stay warm, but we don't have money to buy clothes. For two years, I hadn't been able to buy even socks for my children. Today we went to the store for the first time. My son turned to me and asked, 'Dad, is it Bayram tomorrow?' We are all very happy. Especially the kids, they are happy as if they are living a festival. When the war is over, we will go back home to Idlib. But it's already been four and half years here, I don't know when we will be able to return."
In this project , we aimed that refuge populations have access to essential winter items such as boots, jackets to reduce their vulnerabilities during the harsh winter weather conditions in Turkey.
This winter will warmer more refugees this year with the support of generous donors to our campaign.
Thank you for helping us to reach out to people who are in need!

Your donation to the "COLD TEMPS. to WARM HANDS - REFUGEE WINTER AID " Project will directly support the our winterization efforts. These funds will help ensure that the most vulnerable Syrian refugees have the clothes they need to prepare for and cope during the winter months."

We are already thanking you for your help and we are making a full-fledged arrival to prepare a warmer winter for the refugees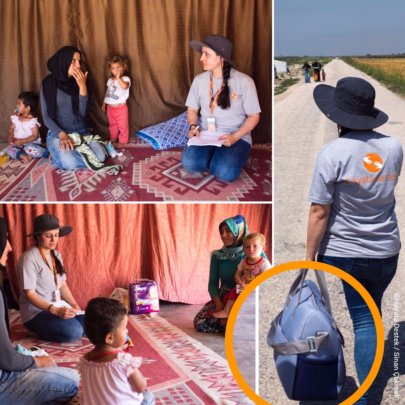 Over 2.7 million Syrian Refugees, displaced by the war, currently reside in Turkey. Every 2 people out this number, is under 6-years-old.

Given all the challenges of trying to survive through the crisis, refugees' biggest support today is being able to live with their families.

The newborns keep their hopes alive…

The first born children of the families who came to Turkey as 'guests' once the conflict and the bombing started in Syria, are now 5-years-old. It is very hard to raise a child, moving from place to place in search of comfort and peace. It is also very difficult for a baby to get the care and attention they need as its parents are in search for a home.

Adana Çaputçu is full of people who mostly refugee workers. To they continue their lives they are working as a seasonal agriculture worker.

Support to life had visted in Adana Çaputçu, families and supported to famlies by baby care kit and hygiene kit.

We had psycho-social activities with children in the field and we organized a photography workshop by teaching children how to take pictures.
Your donation to the "Support Refugee Babies " Project will directly support the Refugee Babies.

We are already thanking you for your help.
Thank You.
WARNING: Javascript is currently disabled or is not available in your browser. GlobalGiving makes extensive use of Javascript and will not function properly with Javascript disabled.
Please enable Javascript
and refresh this page.