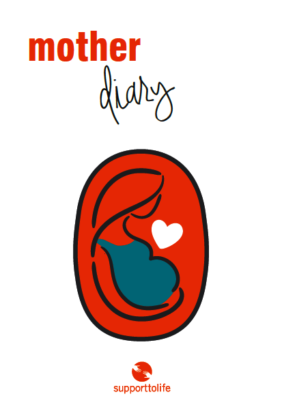 When working to help refugee mothers and the children they raise in Turkey, how do we engage in advocacy and awareness-raising to maximize our positive impact? This is the question we'd like to answer in this quarterly report.
As the Syrian war reaches its 8th year, we acknowledge that it is more important than ever to emphasize one aspect of the Syrian refugee response – no lost generation! This is a sentiment we support along with many other humanitarian organizations and service providers in the field, mostly in the context of school-aged children that have difficulties accessing education services.
8 years is a long time. Consider this; a child who was 5 when their parents crossed the border is now 13. That's high school age.
It is often that we encounter children who, for one reason or the other, are unable to continue or even start school in Turkey. Sometimes this is due to the language barrier. Sometimes the reasons have to do with registration processes (which may get easily complicated when families are changing cities or even neighborhoods). Or sometimes the child is forced to support their family in ways that dissociate them from school (i.e. helping with domestic chores or even working in the informal economy).
We have an obligation not only to identify and respond to these challenges, but also make them known to public authorities and other service providers so that coordinated and complementary action can be taken. This is how we engage in 'humanitarian diplomacy' - the type of advocacy work through which we 'lobby with data'. Thanks to the coordinated effort with relevant stakeholders and authorities on local and national levels, we've time and again been able to lift procedural or bureaucratic barriers that stand in the way of refugees' access to basic needs and services – including those of newborn children.
In addition to advocacy work, awareness-raising among refugee communities is another crucial domain to make sure that there is no lost generation. When families are most vulnerable, they sometimes resort to what we call 'negative coping strategies' such as child labor or early marriages. To prevent or resolve these coping strategies, we hold information sessions that are provided both by our field teams and by the volunteer community members themselves. Typically, these information sessions fall under two categories. Firstly, we inform families of existing of their rights, duties as well as the social services made available to them. Secondly, we inform them of the long-term negative effects of the seemingly negligible decisions such as sending children to work.
Last by not the least, we'd like to finish off with the type of information material we provide to the refugee mothers that give birth in Turkey; our 'Mother Diary' which includes useful information about a newborn's development. If you wish to take a look, you can access the English version in the attachment.
With your support, we'll keep on addressing the basic needs of vulnerable communities like the Syrian refugees, and improving their resilience by carrying relevant information to relevant parties at the right time.
Attachments: