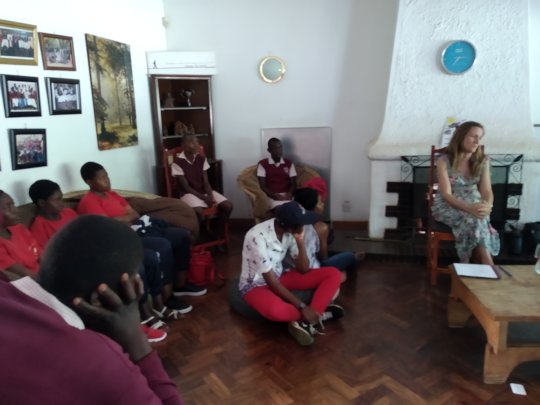 The Girl Child Mentorship Programme is the project that we are seeking funding for. In Zimbabwe, particularly in poor communities, there is a lot of peer and family pressure for the girl-child to get married, as the bride-price is a lucrative prospect for families that are struggling financially. Girls Not Brides (a global partnership of more than 1300 civil society organizations) have reported that 12 million girls worldwide marry before the age of 18. The issue of child marriages has become a global problem cutting across cultures, religions and ethnicities. Today, over two thirds of the world's 860 million illiterates are women. The International Labour Organisation (ILO) says failure to educate the girl child costs developing countries $92 billion a year. The prevailing patriarchal bias within Zimbabwean society means that parents are more likely to spend money on educating boys rather than girls. Furthermore, due to the current economic crisis facing poorer communities, in many instances the Girl Child is hardly able to access education past Form 2.
In this context, Makomborero Zimbabwe, through the Girl Child Mentorship Programme is partnering with high density schools to work with Form 2 girls (14 - 15 year olds) who are facing various challenges – physical, physiological, financial and cultural- that could hinder them from entering Form 3 and starting them on their journey to complete their O'level. From the inception of Makomborero, we noticed that few girls were applying for the scholarship opportunity as the school dropout rate for the female students was much higher than the boys. In fact, according to the Sustainable Development Goals Report (2019) 1 in 5 women and girls between the ages of 15-49 have reported experiencing physical or sexual violence by an intimate partner within a 12-month period, and furthermore, 49 countries in the world currently have no laws protecting women from domestic violence.
In this light, The Girl Child Mentorship Programme is multifaceted and deals with personal growth of the girls, while assisting the girls with coming to terms with their story and walking confidently in their story, finding out what their talents and gifts are, creating a safe place to be open and real, to find inner healing and learn a practical skill. Crocheting over the years has been a forgotten skill but is very important and helps the girls to earn a living from resale blankets and table cloths. We ask the Head/Senior mistress from the local school help us identify the vulnerable girls in Form 2. The criteria for this will be based on various factors that could hinder the girls from continuing on in their education.
Our work so far
We have three projects which have been running since 2018 at Mufakose 2 & 3 and Mabvuku. We use a classroom at each of the schools and work with a maximum of 10 girls from each school. We recruit 2 mentors from each community to assist with the running of the sessions. We have received very positive feedback from both students and staff in our current programmes. In 2019, Our COO, Laura Albertyn was awarded as a gender champion by the Embassy of Netherlands in Zimbabwe for her work with the Girl Child Mentorship Programme. The schools have given very positive feedback as a result of the project from improvement of language through access to the library books. In the girl's evaluation forms they have even suggested that more books be availed. Attendance was very high; we have managed to get a buy in from both the parents or guardians and the community, through the visible changes in the girls. The families are happy with the provision of bus fare as it reduces the burden of walking for them and it is no extra cost on them. Notably the girls on the programme from all the schools have improved their confidence, more assertive and self-awareness. On their end of term evaluation most indicated that they now know who they are and are comfortable with their reality and circumstances. The sessions on story telling help them in opening up and even fighting fear and limitations they had previously put on themselves. Many noted that because of the Girl Mentorship Programme they are not limited by peer pressure and are not so worried about other people's opinions of them. The Goal setting session proved to be most popular during the end of term feedback meeting. Many of the participants from all the schools, indicated that, they had realised the future is in their hands and there is hope despite their present circumstances. Moreso, that one is able to dream big and set goals, have a personal vision for their lives and work towards them and actually be successful in life. The crocheting to most of them is new and exciting and it is always wonderful to see the joy in their eyes from their sense of achievement. Not only is it empowering economically but they value it as a skill they can pass on to others in the community. Some have started Girls Club and in their own way they are continuing the important lessons they have learnt through the programme.
In 2019 we were privileged to be able to secure a donation through one of our long time sponsors. This enabled us to acquire reusable pads for all the female students at Makomborero. We managed to distribute 40 packs of hygienic certified reusable pads. Menstrual hygiene continues to be a problem in the poorer communities and girls are often hampered from attending school during their menstrual cycle. Pad - up–Zimbabwe the organisation we partnered with also ran a demonstration workshop. It is our hope that with more funding we are able to purchase all the inputs needed to actually run Pad making training workshops in all the communities we are working in. Given the worsening socio- economic conditions of our country, women and girls bear the brunt of all the ills and are often left with the burden of care work. Young girls mature early because of looking after younger siblings, we are beginning to see an increase in child headed homes or single parent households. Often it is the mother who is left with the burden of providing for the families and has to make the hard choice of only choosing to educate just the male children who are deemed assets in the family.
We have had to change the starting time for sessions, to allow the girls to do chores at home and participate in other obligatory roles be it church or community groups. Below is the sample of our normal Saturday programme. End of term feedback sessions have been so helpful as the girls from different schools get to interact, share ideas. We introduced an Art therapy session where they get to paint their own T shirts with inspiring messages or take- aways, as well as quotes they learnt throughout the programme. We use this time to invite motivational speakers and other successful female leaders to inspire them. Sensitive topics such as adolescent sexual reproductive health issues where we ensure the young girls are getting age appropriate information
Programme for the Mornings
10.00hrs Arrival and catch up
10.15hrs Book reviews
10.30hrs Handicraft session – Crotchet
10.45hrs Short break – Snacks and drinks provided
11.00hrs Life Skills – Life Skills sessions and discussions, as well as some weeks just discussions and building relationships.
Once a term, an inspirational Zimbabwean woman will speak to the girls. These events will be hosted at the Resource Centre in Marlborough with an end of term lunch.
These copyrighted sessions will have been written in collaboration with past Makomborero students, as well as other sources and are property of Makomborero.
Library
A small library is available each week for the girls to read.
At present, the project is operational in Mufakose 2 & 3 and Mabvuku and Tafara suburbs. Makomborero Zimbabwe is providing two past female students who are working hand in hand with community mentors to meet with the ten selected girls every Saturday at the different schools. The mentors are girls who have lived in similar circumstances and can relate to the challenges that the girls are facing. The mentors facilitate sessions in the following courses: 1) inner healing; 2) goal setting 3) menstrual health; 4) women's rights and 5) leadership and other life skills. The Head and the Senior Mistress of the school will recruit community mentors from the community who they will train to take over the program, next year.
Outcomes
The expected outcomes of the program which we constantly try and assess at the each year are as follows: 1) the girls will learn assertiveness and leadership skills; 2) the girls will have hope and vision for the future beyond the society pressures that they face ; 3) The girls will learn practical skills that they can use for economic gain (e.g.: Crotchet); 4) The girls will improve their reading skills by reading through library books of female role models across the world that have made it and defied the odds; 5) The girls will be taught safeguarding issues through the Makomborero policy and this will generally empower them to be aware of their rights, and action steps to take to prevent abuse even in families and the communities that they live in.
Indicators of achievement
In terms of the monitoring and evaluation of the project, a qualitative analysis is applied. Essentially three indicators will be measured against three results over time. Questionnaires are sent to families, the school and key community members which the girls interact with, who can give character references for the girls. From the start of the programme till completion, the progress of the girls will be measured by their 1) accumulative performance 2) changes in their behaviour (in terms of assertiveness and self-confidence) 3) improvement in their academic performance (which will be measured using termly progress reports and will ultimately be shown by their O-Level results). The Girl Child Mentorship Programme provides the girls with hope and vision for the future as well as a practical skill such as crochet which can potentially subside financial pressure and allow the girls to stay in school. Ultimately the Girl Child Mentorship Programme is interventionist in nature. The programme has been designed to run throughout the year instead of only celebrating 1 day key events which are ineffective in improving the livelihoods of girls and women in the society.
Sustainability and Innovation
In a society which is strife-ridden, prone to crisis and dominated by patriarchy, the project is assisting the girls even after the grant has subsided as the girlswill have learned skills and traits that will allow them to survive in a difficult world. These traits include assertiveness, self-motivation, leadership and even entrepreneurial skills. Ultimately, these traits will serve as tools that the girls can use for self-betterment throughout their lives. We envision a grassroots approach and that this movement, like the international Girl Guides can became a world phenomenon. We work with the multiple stakeholders and our aim is to compliment Zimbabwean government through the Ministry of Primary and Secondary Education, the Gender Ministry, the Gender commission, the UNFPA that and other non-governmental organizations that are working broadly in the achievement of SDG 4 for quality education. To date, major progress has been made towards increasing access to education at all levels and increasing enrolment rates in schools particularly for women and girls.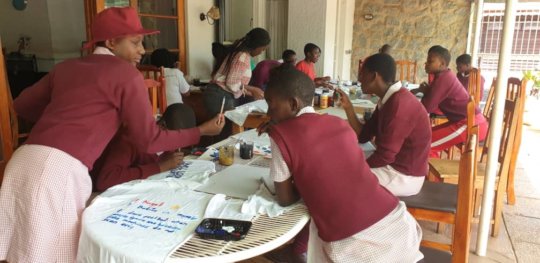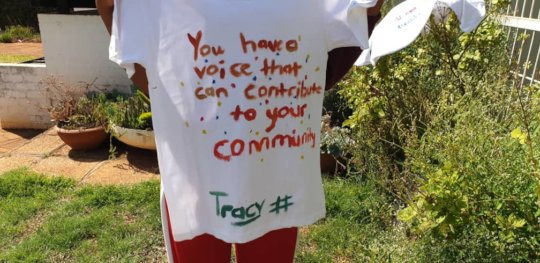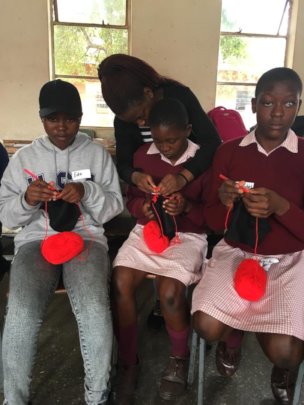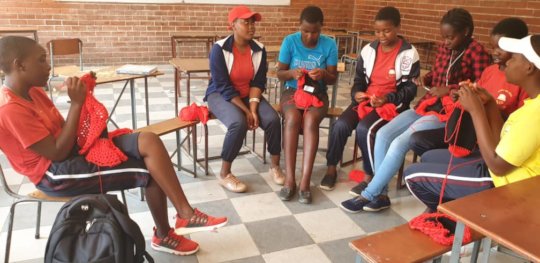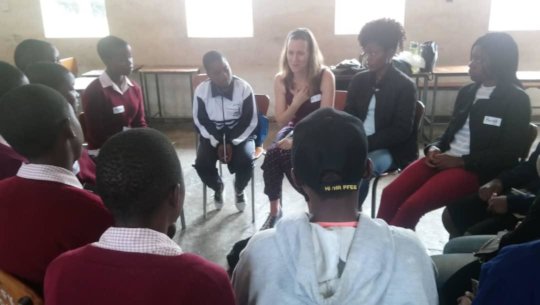 Links:
Attachments: