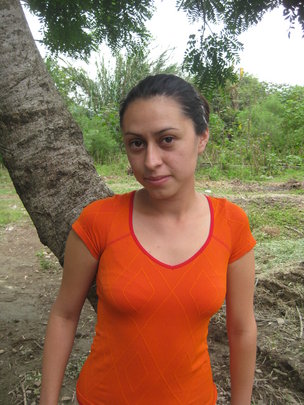 Greetings! We are happy to share the latest results of the program you help make possible. First, we thought you would like to see new numbers showing the impact of our program. Second, you can meet two students who have benefited greatly from their partnership with Common Hope, Alba and Hairon.
Results in Numbers Student promotion* rates from 2009 are in, and the results show that Common Hope affiliates are passing the year at significantly higher rates than the national average -- the Secondary Education Program is providing the support they need to be successful students. Common Hope's junior high students (in the first three years of secondary school) advanced at a rate 33% higher than their peers, while Common Hope's high school students (in the latter three years of secondary school) advanced at a rate 27% higher. Similar to years past, students in their first year of junior high had the lowest promotion rate of all secondary students (77% of Common Hope affiliates passed the year in 2009, while only 57% of the national population passed in 2008, the most recent year of national data). Much of this is due to the fact that many students have difficulty with the transition from primary to junior high, and others drop out to seek work to support their families. Recognizing this critical juncture, Common Hope has put a particularly strong focus on support services for students in late primary school and early secondary, including a secondary school orientation for students and parents so kids know what to expect and so parents, many of whom did not attend junior high themselves, can gain a greater awareness of the challenges their student will be facing.
* The Guatemalan term for advancing to the next grade
Results in the Lives of Students Sometimes stories of specific students who are benefiting from the Secondary Education Program can best illustrate the impact of the program.
Alba Raquel López Rodas and her parents live in a small, dirt-floor home constructed of old scrap metal. The family does not have running water or electricity at home, so Raquel spends many evenings studying by candlelight. "Sometimes it will be 2am and she will be studying here by the candles," says her mom.
In spite of her family's extreme poverty, Raquel´s affiliation with Common Hope has allowed her to continue studying, and this year she will graduate from high school with a degree in business administration. Next year she hopes to study law at the university level. The family also has plans to improve their living conditions: they are currently working sweat-equity hours to receive a house from Common Hope.
Hairon Josúe Chiroy Ponce is currently in 11th grade studying in vocational school to become a mechanic. In addition to his family's economic instability, Hairon is also emotionally affected by other family issues, namely his parents´ separation. Over the past few years, Hairon began to develop into a fairly rebellious adolescent. Although he always did well in school, he became disinterested and started to skip class regularly.
When Hairon´s absences began to affect his academic performance, his school contacted Nineth García, Common Hope's administrative manager of the secondary program, to let her know of the problems. Nineth spoke to Hairon´s family's social worker and, together, they met with Hairon and his parents. Hairon explained that he skipped classes because school no longer interested him. Through an exhaustive series of meetings, education and social work staff were able to motivate Hairon to continue studying and get involved in other areas at school.
Nineth now happily reports that Hairon's attendance has improved, and he recently won an award at school during a singing competition. Hairon still continues to be at risk however, and Nineth, along with other education staff members, is in regular communication with his school.
Thank you for all you do to bring real opportunity to these young adults!