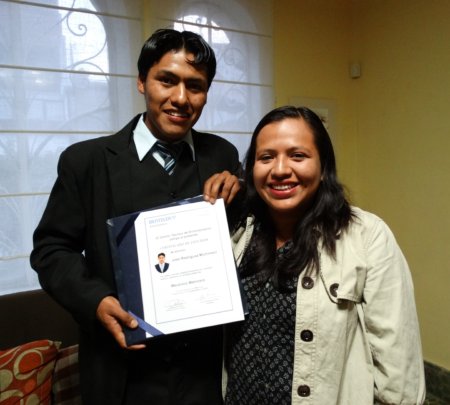 Why donate to JUCONI?
JUCONI has 27 years of experience providing intensive educative-therapeutic attention to street-involved children, young people and their families in Puebla, Mexico. Over this period, JUCONI has established a strong track record in providing direct services, unique in their long-term success rates, helping these extremely marginalized children and young people to break intergenerational cycles of violence and reintegrate into their homes and into society.
JUCONI Casa de Jóvenes: A Unique Living, Learning and Healing Environment
Each young person entering JUCONI´s Youth House has their own story of how a challenging family situation led to them leave the family home and seek security and solace in a very dangerous and isolating environment- the street. In its Youth House, JUCONI focuses on healing trauma and building confidence with an emphasis on the strengths (rather than the weaknesses) of each young person and their family. This supports them to steadily acquire the emotional, cognitive and social skills necessary to reintegrate into society. JUCONI accomplishes this by providing individual, family and educational-therapeutic services to support the young men to build a sense of physical, moral and social security. Our services and support help them to achieve a high level of emotional stability and strengthen their vocational skills before entering adult life.
Francisco: Successfully Breaking the Cycle
One of JUCONI's recent success stories is Francisco, a 21 year old Youth House resident. Francisco has lived at the House for the past five years, where JUCONI has provided him with educative-therapeutic attention, building on existing strengths and positive behavior models. Francisco has also received extensive support and training on his future career path and practical skills to expand his education and employment options. Through JUCONI, Francisco has also been enrolled in an innovative 3 year technical training program (run in parallel with his regular education) with a well-known automotive company based in Puebla. With Graduation now on the horizon, Francisco is one of the candidates in line to be recruited by the company, giving him an opportunity to build a solid career path as well as the financial means to build an independent life.
In Francisco´s own words: "I came to JUCONI (9 years ago) and throughout this time I have accomplished many things: I have finished my studies and my technical career at an automotive company. I am very grateful and satisfied because JUCONI has supported me at all times, not only academically but also emotionally… it was very difficult for me to show my emotions and (at JUCONI) I had the confidence to let someone help me. They also helped me to develop better communication with my family, as I was distant from them and did not have the opportunity to talk a lot to them. Thanks to JUCONI I have had great achievements throughout my time with them."
Support More Young People Like Francisco
Thanks to the trust and commitment of donors like you, 19 young people like Francisco (the total number living in the House at any one time) have benefited from the educational and therapeutic services that JUCONI offers. They are working to heal the deep wounds caused by family violence and build the opportunity to reintegrate into both their families and society as a whole.
Get Inspired!
In the past five months, JUCONI has raised $21,804 USD through the Global Giving initiative. We are extremely grateful for all the support that you and others have provided in that effort. With another $8,696 USD we will reach our total goal, which will enable us to purchase a permanent home for the youth house. We´re inviting you to get inspired by Francisco's story and donate to our project or to pass the project link on to others who may be interested in helping these young men break the cycles of violence in their past and go on to build a life of economic and emotional stability in their futures.
JUCONI has proven Impact
JUCONI programs are proven to work. Our independent evaluations show that 8 out of every 10 young people in our Youth House successfully reintegrate into society. Each time we break the cycle of family violence, a young person is free to build the kind of life that has eluded their parents, their grandparents and their extended family.
A financial investment in JUCONI returns a ten-fold benefit to society
With every $10 USD that you invest in the Youth House Program JUCONI's social return on investment (SROI) is x10 (or $100). This has been independently verified by international consulting firm AT Kearney, who conducted a rigorous evaluation that measures JUCONI's impact in the long-term.
Many thanks for both your generosity and your confidence in JUCONI to deliver lasting impact. Please continue to support us to transform the lives of these young men.
To learn more about the Casa de Jóvenes or any of JUCONI´s work to eliminate family violence in Mexico (and the world!), please contact ailed@juconi.org.mx.
Thanks for all your support!
Sincerely,
The JUCONI team.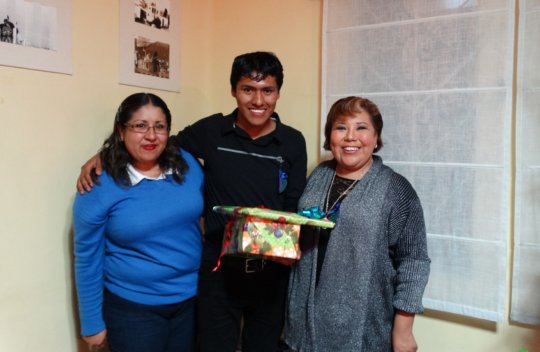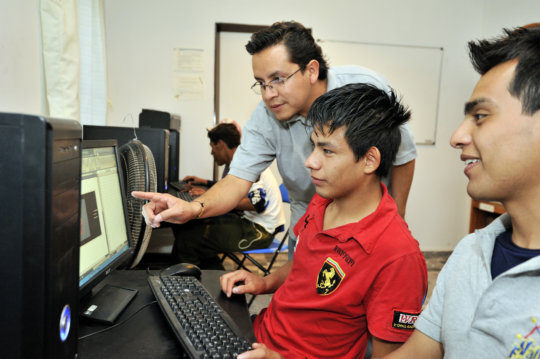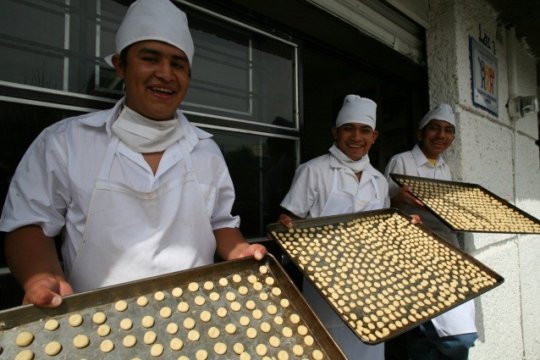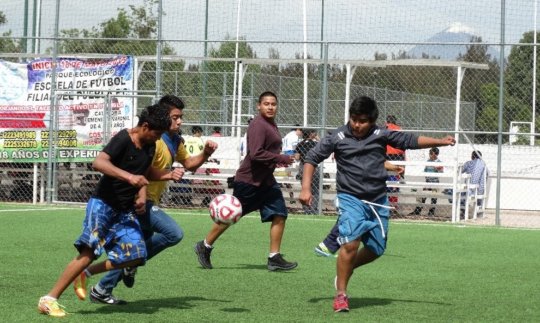 Links: