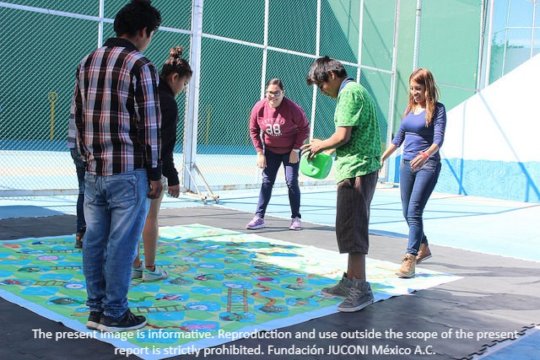 With great joy we let you know about the latest activities and achievements of our youths.
Youth Day Celebration
Some days ago, the annual Youth Day celebration took place, where JUCONI's youth population, meets to enjoy a day full of fun, conviviality, learning and good times. Through sport sessions, educational workshops and recreational activities, youths reaffirm the importance of working on their own strengths to build a violence free life.
On this occasion, the JUCONI team organized soccer, volleyball, and artistic expression workshops, among many other activities. More than 50 young people from JUCONI's three subprograms, enjoyed together, delicious food and snacks, where of course, the beneficiaries of the Youth House were present.
A day inside the Youth House
We would like to let you know, how an everyday day develops for our youths.They maintain a very active rhythm within the Youth House. Every day, early at 6:00 a.m., starts a new day when everybody makes their respective bed and become part of one of the commissions in which the cleanliness of the different areas of the House is divided. Later, they take a breakfast and go to their different activities: some to JUCONI's Labor Culture Workshop, others to school and some to their jobs. In the afternoon, at 2:00 p.m. they return to the House to eat and then some of them return to the Labor Culture Workshop or to other workshops and sports activities. Around 7:00 p.m. youths return to the House, they rest for a while in the recreational area, to dine together and then take a bath. At 22:00 hrs. everybody is prepared to rest.
Wednesdays are an exception when it comes to dinner, since the youths themselves, together with an educator, make dinner for everyone and sometimes go to the cinema to watch a movie. Besides weekends, Wednesday is the day they cook their own food. Routine is a very useful tool that engages into discipline and order, both important elements to heal the wounds left by violence; while promoting time and space organization to ensure a healthy coexistence.
How do we work with people affected by violence?
The JUCONI Program offers individual, family and community educational-therapeutic services, which includes home-based family therapy for all cases. Personalized processes are carried out for the recovery of the harmful effects of violence and the construction of safe environments, for the better development and exercise of the rights of children, adolescents, and young people, including early childhood. We work in a continuum that goes from the prevention of violence and the consequent loss of parental care, to the family reintegration of children and adolescents or the transition of young people to independent life.
The therapeutic response developed by JUCONI México A.C. is based on a psychodynamic understanding of behavior (supported by Theories of Trauma and Attachment), focusing on strengths, the modeling of roles and behaviors, and creating a safe environment free of any type of violence (physical, psychological, moral and social). This environment provides emotional restraint in which, individual and group therapeutic actions, are carried out aimed at promoting a healthy management of emotions, a grieving process and violent experiences, and orientation towards a hopeful future.
You are part of our achievements!
Undoubtedly, our work is possible thanks to the great commitment of our collaborators, as well as the trust and generosity of donors and allies, who, like you, allow us to keep working with young people (in addition to children, adolescents, and their families), seeking to heal the wounds of the past and building a dignified violence free life.
For the above, we want to share with you our 2017 annual report, so you can learn in detail the achievements and challenges faced by JUCONI, as well as the results we obtained during the past year. We will love that you can have a space to consult it and let us know your doubts and / or comments. We are happy to hear from you at: asistenteproyectos@juconi.org.mx

Our social networks
We would like to keep more contact with our donors, so you can learn more about our agenda, as well as the multiple spaces in which we carry out our mission of finding effective mechanisms to build a violence free world. Follow us on the social network you enjoy the most:
Facebook
JUCONI
Instagram
Fundación JUCONI A.C.
Twitter
@juconimexico
Flickr
juconimexico
Youtube
JUCONIMexico
Instagram
juconimexico
Sincerely,
The JUCONI team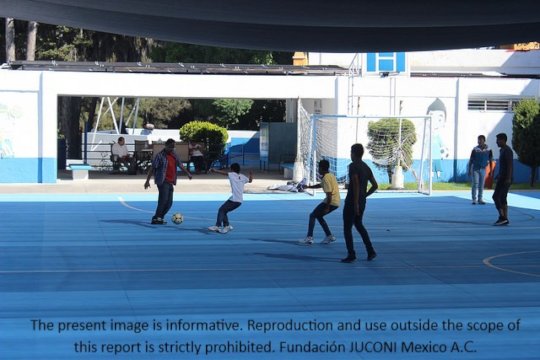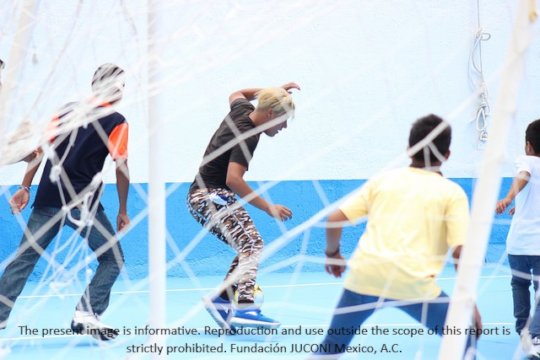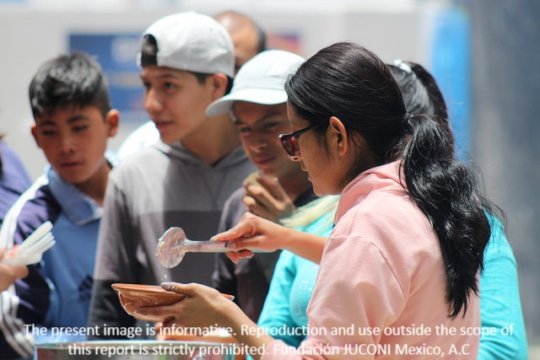 Links: