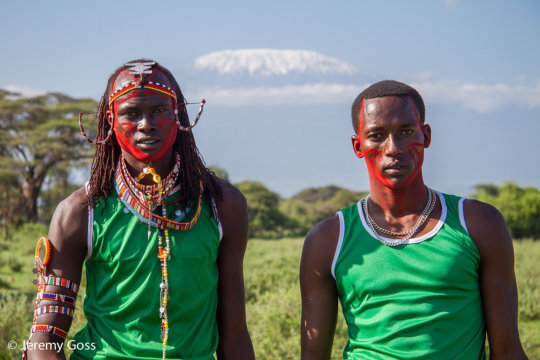 The world needs innovative and collaborative approaches to old problems. This especially applies to conservation, as we race against time to save many iconic species of African wildlife from extinction. Enter the Maasai Olympics, forged from a close partnership between Big Life Foundation and the Maasai elders to save wild African lions. Big Life's Predator Compensation Fund has achieved great success in protecting lions in the ecosystem, but the Maasai Olympics is reaching warriors on an unprecedented scale.
Tradition and cultures are still strong in Maasailand and, until recently, so was the desire to kill lions. The Maasai Olympics is an attempt to engage young men, who might otherwise be the ones hunting lions, and demonstrate that conservation can mean something other than dead livestock, killed by wild predators.
Including girls in the Maasai Olympics is critical, as girls can influence warrior thinking and behavior. For example, a lion hunt initiated by the warriors in early 2014 on Rombo was a direct result of the manyatta women berating the warriors for failing to protect their livestock and mocking them, saying they were cowards.
By sensitizing the girls to conservation, specifically lion conservation, you give them a voice to speak against lion hunting among the warriors. The girls will therefore act as an additional layer of persuasion and influence to discourage lion hunting among the warriors and encourage instead directing their energy to sports.
Imagine a day of colorful spectacle with athletes and fans adorned in their finest beads. Chanting ripples through the earling morning mist, a feeling more than a sound. Maasai warriors prepare to clash, but on the sports field rather than a battleground. A herd of elephants edges past rain storms in the distance while young men paint each other's faces. The long-awaited final day of the Maasai Olympics is here, the culmination of a year of conservation education blended with sport. Passionate cheering from the spectators arises for each competition and victory. The star athletes shine, but the day is about more than individuals, and each victory is celebrated by entire communities. Young men and women will go home heroes, carrying a message of the importance of conservation, and will serve to inspire the next generation of competitors in future Maasai Olympics.
The message that lion killing no longer has a place in Maasai culture is interwoven with the days events. All in attendance are witness to the willing embrace of new cultural traditions. The spirit of hope and positive change crackles throughout the air. Global and regional media is in attendance to record this amazing event.
From an idea and a willingness to change has grown a dynamic force of guardians to protect lions. This is impactful and meaningful conservation in action built on a foundation of community partnership.
None of this is possible without your generosity! We have provided progress reports to you throughout the year, and the time has arrived for us to formally invite you to attend the Maasai Olympics on Saturday, December 10, 2016 in Kenya. Everyone is welcome and if you cannot make it in person please follow the events from a distance. The following is a schedule of the day's events and directions:
9:00 a.m. - Teams Gather / Opening Prayer
9:30 a.m. - 1st heat of 200m
9:40 a.m. - 2nd heat of 200m
9:50 a.m. - 1st heat of 800m
10:00 a.m. - 2nd heat of 800m
10:15 a.m. - Javelin & Rungu
11:45 a.m. - 5,000m final
12:15 p.m. - Girls 1,500m final
12:30 p.m. - Girls 100m final
1:00 p.m. - 200m final
1:15 p.m. - High jump
2:15 p.m. - Awards & Speeches
3:15 p.m. - Adjourn
Directions from Nairobi:
Follow the Mombassa Road 123 kilometers, immediately after Emali town, following signs for Amboseli National Park, turn right onto C102, drive 79.7 kilometers to Sidai Olenga Wildlife Sanctuary (previously Kimana Sanctuary) on your left.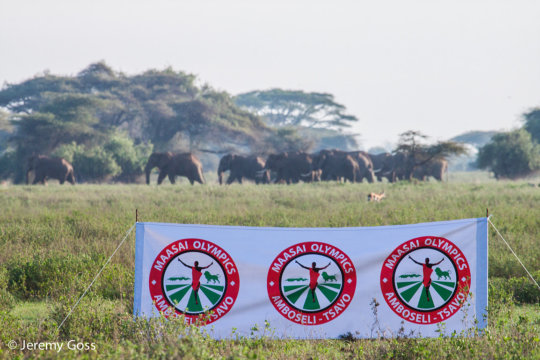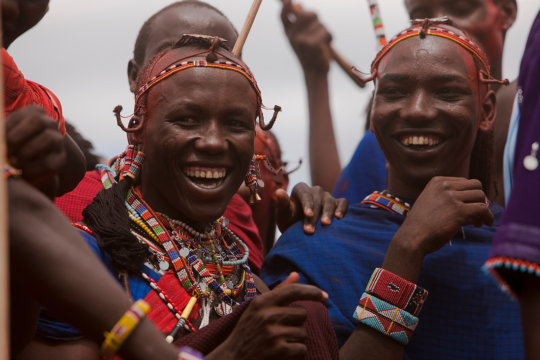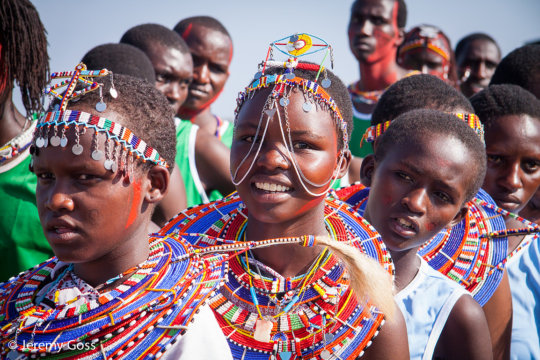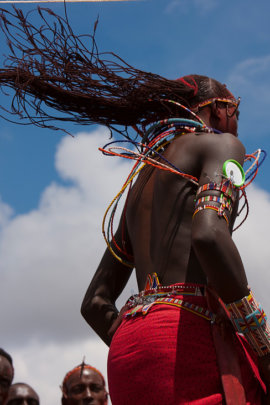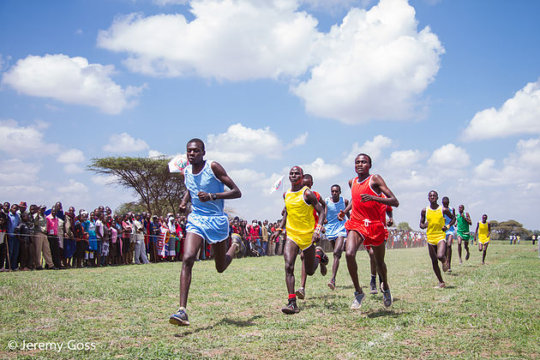 Links: