Dear Friend,
Warm greetings and thank you very much for your generous support to our project providing food to 200 elderly people. We selected providing the elderly people and their families with inputs in order for them to start and continue their vegetable gardening and the raising of small animals for food and nutrition because this is very doable and very easy for them plus this will aid in their leisure activities and exercise. The impact of the Coronavirus is indeed unprecedented and we are doing our very best in order to help those in dire need. This reporting period we are able to provide garden support to 300 elderly thanks too to a local supporter who ably provided us with additional support. Hoping for your kindness and generosity. Thank you very much and God bless.
Very sincerely yours,
Cesario Sayre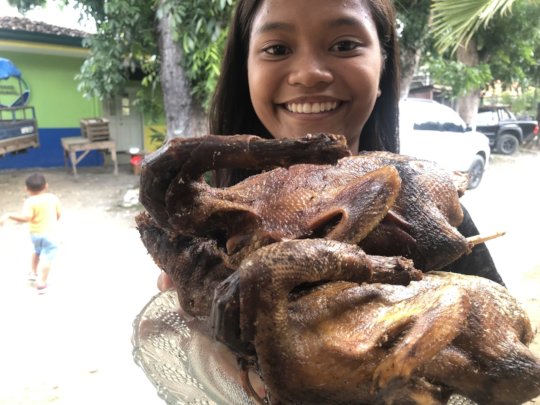 Dear Friend,
Warmest greetings and thank you very much for your generous support to our initiative providing food to 600 poor families. This initiative is very much needed during this time that more and more families are struggling to provide food for themselves and we are happy to inform you that many local individuals are also providing help. Later on we will progress to the provision of long-term assistance by means of livelihood projects and the provision of farming inputs to the families. Instead of purchasing commercial canned goods we try to invest in the promotion of local food menu from products in the farm. In so doing we also promote local industry and hopefully this will take-off as small money-generating projects for the local people who have the raw materials that we will be able to use. During this time we are able to provide food supply to 60 families and hoping that we will continue to do so in the coming months. Thank you very much.
Very sincerely yours,
Cesario Sayre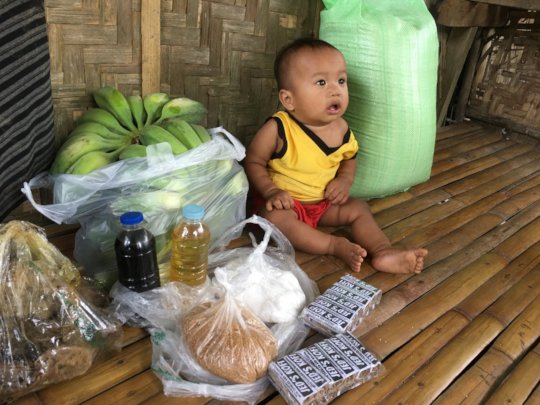 Dear Friend,
Thank you so much for your generous support to our project reducing the malnutrition of children by supplying them with food. We are starting this initiative by the selection of 3 to 6 villages we identify as very poor and that have many children needing direct assistance. We are glad to report that we are able to finally focus on 4 villages in our province and we are starting to mobilize resources. For the short term we plan to provide direct food aid but in the long term we will be providing small livelihoods farming and non-farming in order for the parents to sustain help to their children with little assistance from us. In so doing this system will be sustainable and continuing. During this initial phase we are able to support 75 children with food supply. Hoping for your continuing help and hope that you will promote this project to your friends.
Very sincerely yours,
Cesario Sayre
WARNING: Javascript is currently disabled or is not available in your browser. GlobalGiving makes extensive use of Javascript and will not function properly with Javascript disabled.
Please enable Javascript
and refresh this page.