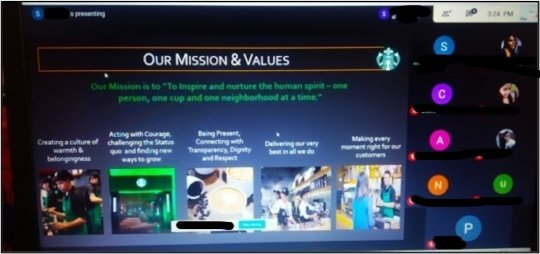 Background
Udayan Shalini Fellowship programme of Udayan Care is a unique academic excellence and personality development programme for deserving and talented girls from weaker socio-economic background aiming to turn them into empowered and dignified women or Shalinis. It is unique because it goes beyond being a usual scholarship programme by not only supporting higher education but also providing regular mentoring and leadership development and inculcating a sense of social responsibility in them.
Summary
The last few months have been tough for all of us with the rising pandemic and looming disparities around us, but it has also taught us to fight, survive and above all emerge as warriors. The toll of Covid-19 has prompted us to view the world with a different perspective.
The USF team in the last quarter made all efforts to reach out to Shalinis and support them in whichever way possible to make them feel safe and secure. Continuing with our practice of assessment of Shalinis according to their needs, they were supported either financially or were provided with basic essentials to sustain themselves. The first quarter posed certain difficulties but by the second quarter, we were able to adapt ourselves and use the situation to the best of our abilities.
Shalinis and their families were connected virtually with us bringing them closer and thus allowing us to help them sail through the phase and assure them that someone is looking out for them. Various workshops, mentor-mentee meets, parents meet, and motivational sessions were also organized during this phase to enhance their skills and ensure that we do not lose them in the grim and depressing world outside.
The second quarter spanning from July to September brought smiles to our faces many times, our Shalinis performed exceptionally well in their 12th class board exams across 20 chapters making all of us proud.
We started with our selection process despite critical situations all because of the never-ending support of our donors, extensive volunteer network, and extended USF family including mentors, convenors, and core committee members.
Spanning from July to September, our Shalinis had the privilege of attending sessions conducted by experts from various walks of life, and to sum it up, we conducted 4 Employability sessions on topics like Assertiveness & Non-Verbal Communication. Various small workshops and sessions were also conducted on topics like Tours & Travel, Combating Stress to keep our Shalinis motivated and positive. It has been a sheer blessing to have support from partners like Ernst & Young & TATA who have helped us keep our Shalinis encouraged through regular workshops, mentoring, and positivity. As an initiative to keep our Shalinis engaged we also conducted various other activities like Motivational Session by Toolika and Personality Development by Nitu to keep them away from the effects of the outside world.
Key Highlights
Coffee Webinar with TATA Starbucks HR.
EY Mentoring implementation with 118 Shalinis from North Delhi Chapter.
2 Shalinis attended virtual session at UN Women Webinar
ICICI Financial Literacy session with 20 Shortlisted Shalinis
4 Employability sessions in the quarter
Successful 12th board result of Shalinis with 31 Shalinis scoring above 80%
12th Class Shalinis interview on 'Mental Health.'
7 Shalinis appeared for HCL Exam and 2 have been selected.
Manvika took career counseling session with 12th Class Shalinis
JULY
ICICI Session | Jitender & Sudarshan | 1st July 2020
An ICICI Financial Literacy Session was conducted for different USF Chapters where North Delhi, Shalinis have also participated. More than 80 Shalinis have joined the session conducted by Jitender (Facilitator). The purpose of the session was to explain the different banking terminologies, types of accounts, important policies, loan facilities, etc.
The facilitator covered the following points throughout the session-
Meaning and Types of Savings
Banking Services (Savings Account, Fixed Deposit, Recurring Deposit, Multi Option Deposit Scheme, E-FDs, NEFT, RTGS, IMPS etc.)
Pradhan Mantri Mudra Yojna (provides loan to all but farmers; checklist of docs to apply)
CIBIL
Difference between RuPay Card and Visa/Master Card
Education Loan
Insurance and its types (Life and Non-Life Insurance)
Social Security Scheme (PM Suraksha Bina Yojna, PM Jeeven Jyoti Beema Yojna)
A video was played which displayed the power and value of savings. Sudarshan cleared all the queries our Shalinis had after the session. The mode of the workshop was bilingual and very understandable. Being in student life, saving seems to be difficult task but it plays an important role.
Small Group Workshop | Project Management by Jatin (TATA Volunteer) | Batch 15 | 3rd July 2020
The session aimed to address 3rd year Shalinis conducted by Jatin and the session was on Project Management where he shared his knowledge and experience to make the content more reliable and understandable. The facilitator first briefed the meaning of 'Project Management' and its importance. Project management works as a process to achieve goals at a specific time with the help of team-mates. Its primary role is to achieve goals in the given timeline and address constraints to avoid delay in work with good outcomes. Project management includes initiative, planning, execution, directing, and monitoring (evaluation). He further added that if we want to pursue your career as a Project Manager then you must be organized, knowledgeable, and a multitasker. Visibility of your work comes with team & other party's feedback and it helps you to grow & improve. Project management skills make you a good communicator, strong leader, and effective problem-solver. The session included many practical examples, he explained the concepts very clearly and deliberately. He highlighted key points of Project Management, given ideas on new start-ups and scholarship policies. Overall, Shalinis liked the session.
Motivational Session by Toolika on 4th July 2020
The session was conducted with different USF Chapters on a motivational topic. It was taken by Toolika who shared her life experience which proved to be motivational and helpful for Shalinis to connect with her. She was an Air Force Officer for 10 years and then did mountaineering and now started writing a book. She became the first woman from Uttar Pradesh to climb Mt. Everest in 2011. With 22 mountaineering expeditions and treks in India, Nepal, Bhutan, Africa, Russia, and Iran, she is the first Indian woman to climb the highest volcano of Asia.
She said – "Raste Aaj nahi to, Kal jarur milega".
Shalinis got emotional and inspired by her words that a person who won over body weaknesses and had the courage to fulfill the aspired goals. She always carried a zeal in her heart and turned her dreams into reality. She did River Rafting, Paragliding, Mountaineering, climbing, and these all experiences helped her to feel close to nature and bring real happiness of life which is better than a man-made environment. In addition, she talked about how to set our goals and how to achieve that without giving-up. Giving-up is not a solution, you have to work hard and face challenges with a positive mind-set. She shared when she aimed to go into the Air Force at that time, people used to say that a girl should not pursue such a profession. These all mind-set of people and other challenges never put her will-power down. Throughout the session, Shalinis were very attentive and got inspired She stood-up like a Warrior. In summary, she gave an important message that one must not give up in any situation, fulfill your dreams, be passionate and you will definitely be succeeding.
Small Group Workshop | Environment Protection & Solutions by Swapan (TATA Volunteer) on 5th July 2020
The session was conducted with Batch-17th (1st year Shalinis) and Batch-18th (12th Class Shalinis) on Environment-Its solution and protection. This session designed to address environmental issues and being a responsible citizen, it is our primary responsibility to protect our natural resources. Our life is surrounded by nature and we should always be respectful towards it. Throughout the session, Swapan talked about many integrities that should be addressed timely & how humans are becoming a danger to the environment. Our coming generation will suffer if we do not take any legal and effective action to stop such happenings. Out past actions will ensure our future. He talked about steps that need to take to prevent environment, geographical information, talked about 3R- Reuse, Reduce, Recycle. He suggested some important rules to protect the environment-
Unnecessary do not use electricity.
Ozone Layer effect
Awareness on ill-effect
Safe bio-diversity
Follow the afforestation
Overall, the session covered all the aspects to aware and they thoroughly enjoyed a lot.
Combating Stress for a Better Life | 6th July 2020
A workshop was conducted on 'Combatting stress for a better life' on 6th July with mixed batches where everyone was introduced the Revelation Bliss Platform. This platform stresses the importance of Mental Health and its effect on Physical Health. The speakers of the workshop were: Shalini, Anueta, Akshita and Himanshu. Topics covered were:
Ineffective and Effective Coping strategies
Biological, Cognitive, and Hormonal Aspects of Stress
Yoga Practices to combat Stress, Yogic Diet, and Yogic Music
In this current scenario, it is important to address these issues and Shalinis found it very useful.
Career Counseling Session by Manvika, Batch 18 | 9th July 2020
A career counseling session was conducted on 9th July 2020 by Manvika. It was conducted with Batch-18th (12th Class Shalinis). The session started with an introductory round and then the facilitator explained about different career options as the Shalinis are from different backgrounds (Humanities, Arts, Commerce, and Science). She quoted- As a woman, we need to be financially independent. Be focused on what you actually want to become in life. A woman needs to focus on these aspects- Education, Financial independence, and the right choice about life. A presentation was shown for every particular stream which helped Shalinis to know about multiple options that are available and are in demand. In the end, the facilitator gave answers to all the questions in a given time and it provided clarity on options to Shalinis.
Coffee Webinar by Saniya & Monica (HR-TATA Starbucks) | 10th July 2020
The session aimed to address college-going Shalinis who are interested in corporate jobs. It was designed to give detailed and useful information that one should know before entering in the corporate world. The speaker of the session was: Saniya and Monica from TATA Starbucks. They both got associated through one of the TATA Volunteers- Chetna. Both facilitators have started the session with a short and impactful introduction. Sanya first initiated the session with their Mission and Values which says, "To Inspire and nurture the human rights- One person, one cup and one neighborhood at a time." She also talked about the storytelling tradition in TATA Starbuck and the interesting story behind their Logo. At Starbucks, they share a special story, one that weaves together their history with the individual stories of their partner. Stories should always be rooted in their mission and values. Meanwhile, she talked about tools that help anyone to succeed in life. She beautifully engaged Shalinis and asked questions in between. The session proved to be helpful to understand TATA Starbucks working culture, future openings, and scope area.
Employability Workshop | Assertiveness by Kunal (TATA Volunteer) on 25th July 2020
The session was conducted by Kunal (TATA Volunteer) on Assertiveness with Batch-17th (1st-year Shalinis). It was designed to make Shalinis understand the significance of emotional and physical balance through assertiveness, create a sense of confidence, benefit of being assertive, and developing assertiveness qualities. The facilitator started the session by stating the meaning of being Assertive- 'Standing up confidently for your own rights and others' rights, expressing one's opinions, having an open mind to listen to others' without hurting others' sentiments.' He talked about three different ways of responding to anyone which reflects your personality~ Passive, Assertive, and Aggressive. He further briefed Passive means –You Win, Assertive means- Win-Win Situation for both the parties, and Aggressive means- I win. It is very important to freely express your views and stand out confidently without being aggressive or responding in a negative form. He shared an example to check how much information Shalinis have inculcated throughout the session and it was amazing to see that Shalinis responded correct answer to each question. He concluded the session by highlighting some important points about an assertive person. An assertive person has a balanced behavior, is open in expression, listens to others patiently, admits mistakes and apologize, etc, and being assertive provides you benefit of not taking you for granted, a win-win situation for everyone, encourages everyone, create a healthy environment and avoid unnecessary actions. At last, he said- It is important that you combine confident thinking with confident body language in order to be assertive. Overall, it was a very engaging and fruitful session wherein Shalinis gained amazing knowledge and enjoyed well.
Employability Workshop | Initiative & Enterprising by Nitin (TATA Volunteer) on 31st July 2020
The session was designed with Batch-15th (3rd-year Shalinis) on Initiative and Enterprising. It was taken by Nitin (TATA Volunteer). The purpose of the session was to develop an attitude of thinking leader, strengthen the organization by being a role model of the requirements, impactful decision making, and develop prerogative for action. In order to develop a better understanding, the facilitator explained what is initiative? It is the ability to notice something that needs to be done, it is doing more than your work and going the extra miles. It includes tackling challenges, helping others, being creative, solving problems, being a fast learner, thinking ahead, anticipating, and preventing problems. Initiative in any enterprise or organization gives you visibility at work, improves the potential of growth, relationships become stronger, personal happiness and job satisfaction, etc. Despite having many benefits, it has barriers that are, bad experiences of a boss, no immediate rewards/reorganization, etc. The facilitator briefed about important ways to take more initiative and how to deliver/communicate them. Along with important points, the facilitator added some points which need to keep in mind and carefully follow to ensure your impact of work. Overall, the session was very fruitful at this point of time where Shalinis need guidance and face such challenges in a competitive world.
AUGUST
Employability Workshop | Non-Verbal Communication by Anand (TATA Volunteer) on 1st August 2020
The session conducted with Batch-18th (12th Class Shalinis) on Non-verbal communication. It was taken by Anand (TATA Volunteer). The objective of the workshop was to make Shalinis understand the importance of creating the right perception, identify traits that should be reflected, learn about nonverbal signals, and apply knowledge to create a new persona. Non-verbal communication has more importance than verbal communication. A pie-chart was displayed to elaborate well which reflects that communication includes 7% of words, 38% of tone, and 55% of body language.
Quick tips on nonverbal communication were discussed and how the interviewer can perceive us. The facilitator further displayed two images that were helpful to understand the differences between OPEN and DEFENSIVE body language. A balanced upright posture is always considered as good body language & was informed that good eye contact, a confident handshake, facial expression, gesture, professional dressing, expressions and mindful behavior are important components of non-verbal communication. Meanwhile, he explained to Be-aware of dental hygiene, personal hygiene, and personal appearance. He concluded the session summarizing all covered points and emphasized to implement learnings in their professional life. Shalinis found it an amazing and engaging session where the facilitator gave them important tips on professional life & some career guidance.
Employability Workshop | Interview Skills by Chetna (TATA Volunteer) on 1st August 2020
The session was conducted with Batch-16th on Interview Skills. It was taken by Chetna (TATA Volunteer). The objective of the workshop was to explain the types of interviews, prepare for the most commonly asked questions, practicing communication skills for job interviews.
Shalinis were told about the types of questions that an interviewer may ask which includes –About yourself, Job/Profession related questions, Company-related questions, Stress interview questions, and behavioral responses. One should always REMEMBER that never recite your resume while giving an interview. You can rather include intellectual facts about yourself, creative skills, and volunteer work that are not mentioned in your resume already. Include your strength areas and give a professional touch to your interview. Also, you can talk about some positive weaknesses. In addition, prepare a perfect answer on 'Where do you see yourself in 5/10 years down the line? It gives visibility in your thought and vision about your career.
Further, the facilitator told to develop a good understanding and do good preparation on job/profession related questions, why should a company hire them, why do you want this job, stress-related questions and how do you handle pressure at work. These questions will give a clear picture of yourself. Every professional culture demands for a good leader. Display some leadership qualities and prefer team-work. Research about the company is a must before any interview and carefully read the job requirements. The facilitator explained about STAR technique which stands for- Situation, Task, Action, and Result. Overall, the session was very engaging and knowledgeable.
SEPTEMBER
Workshop on Travel & Tourism | 18th September 2020
Naresh, owner of Travelraze conducted a session for Delhi, NCR final year college students on 18th September. The Topic was Career in Tour & Travels. He explained that the tourism industry, along with the related sectors contributing to it is expected to grow in leaps and bounds in the coming years. A job in this industry can be highly exciting and adventurous and even pays well. The facilitator explained the economic, social, and environmental impact of this sector from a domestic and international perspective, the shalinis were provided with guidance on how to understand and implement policies, regulations, and codes of conduct that are associated with the travel and tour industry.
Workshop on Personality Development | 24th September
On 24 September 2020, A small group workshop conducted by Nitu on the topic "Personality Development". The main purpose of this session was to teach shalinis how to behave in front of another person and how to express their feelings.
Shalinis learned the importance of a person's inner image, outer image, etiquette, etc., as it helps to build a person's personality. They understood that as human beings we tend to judge a person the moment we see him/her but it depends on our self by what characteristics we want others to understand us. The role of body language, tone of the speaker, choice of words really matters in building one's personality. Shalinis also learned about good postures and bad postures and how one can correct them to look at professions, social, and leave a good impression. The workshop proved beneficial for the shalinis.
ERF Support in September
78 Shalinis were supported by SSG Advisors LLP financially in the month of September. The support enabled our Shalinis to either buy books, stationery, ration, or pay their fees. The shalinis are extremely grateful to Udayan Care and SSG Advisors for this support during a tough phase and are thankful from the bottom of their hearts.
Success story
Yukta, hails from a rural background where the society does not believe in educating girls but she considersherself lucky that her parent always supported her dreams. Her father is a farmer and is the only breadwinner of the family. With his meager income, it was a challenge to support the family. Yukta has closely witnessed the struggles of her family. All the tribulations of the family led her to work harder to achieve her goals and it was because of the hard work that she topped her 10th boards by scoring 95% marks and then again was the topper in class 12th by scoring 80 % in PCM. Her happiness manifold when she got selected by HCL Technologies for their Tech Bee program which was providing an opportunity to work on IT floor as a software engineer after successful completion of their training.
At present, she is working in HCL Technologies as a software engineer and pursuing her graduation from BITS Pilani.
She says "Things that I have been able to achieve to date is because of the proper guidance and confidence which I got from being a Shalini. USF has given wings to my Dreams. I realized that it's always a result of our dedication and willpower to succeed. We must understand that what matters is the journey and not the end which matters, I too failed but I never gave up. "you fail, you cry that's okay, but giving up should not be an option" is what I learnt from my mentors at USF. My words wouldn't be enough to thank Udayan Care for trusting me.