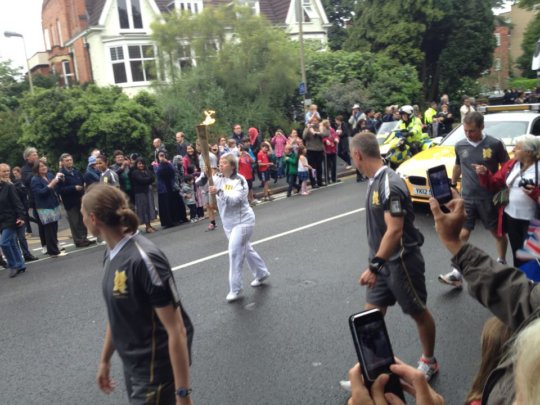 I want to introduce you to someone who puts most of us to shame when it comes to getting active. Maria (who has Downs Syndrome) is a Para-Olympic swimmer, an actor and a dancer. She even carried the Olympic torch!
This year we have been concentrating on getting active. We will use the money you have donated to take people with learning and physical disabilities on a supported activity holiday at the Calvert Trust. At the Calvert trust, those with arange of disabilities are given the chance to take part in activities such as abseiling, horseback riding and sailing.
Maria has been helping us fundraising. She helped us with our Zumba Fundraiser, which raised £135.
"I did a Zumba class at VALUES. I knew one of the instructors, Daniel, as I had already done one of his classes. Zumba is keeping fit by dancing. One of the instructors gave me a glass of water because I was working hard." Says Maria.
Maria also told us about when she took part in the Special Olympics in 2009:
"I met Arnold Schwarzenegger! It was at the Special Olympics. I was a swimmer. I did back stroke long distance. When l met Arnold, he gave me a hug, He said "Hello Maria", then he gave me a bouquet of flowers. He also gave me his autograph. He was a friendly person."
Maria was then selected to carry the Olympic torch through Leicester in 2012.
"I carried the torch down London Road. I felt really proud"
It doesn't stop there, Maria attends weekly drama and dance classes, such as the VALUES Tea Dance. She is also a prize-winning horseback rider. Maria tells us:
"I have been to horse-riding lessons in Abbey Park. I received a pink rosette in a Dressage competition, coming in first place!"
VALUES have been trying to get everyone active via our fundraising activities. As well as the Zumba Fundraiser, we have had a Five-a-side Football Tournament. We are having a Pool Tournament on 1st April at 11am at Riley's, DeaconStreet, all welcome! The next thing we are going to organise is a Table Tennis Tournament.
Thank you for supporting wonderful people like Maria. Please tell your friends that they can do the same by going to www.tinyurl.com/scott-holiday, or attending one of our fundraisers.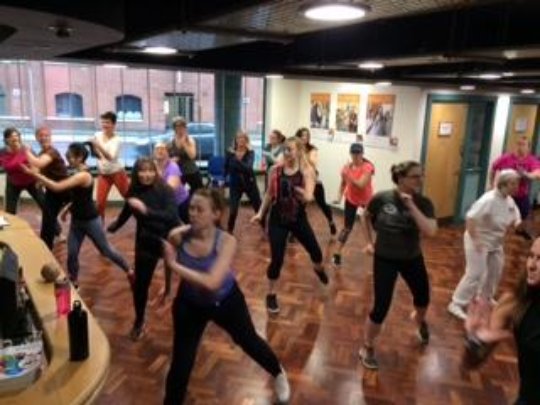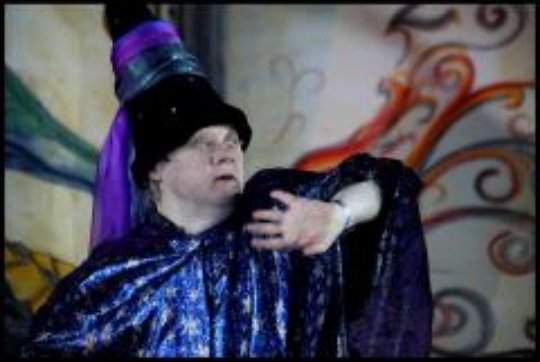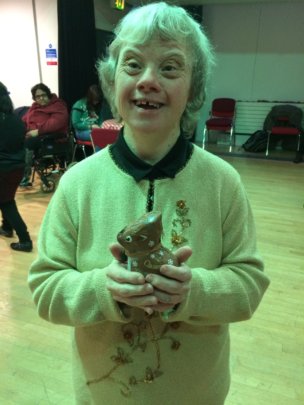 Links: