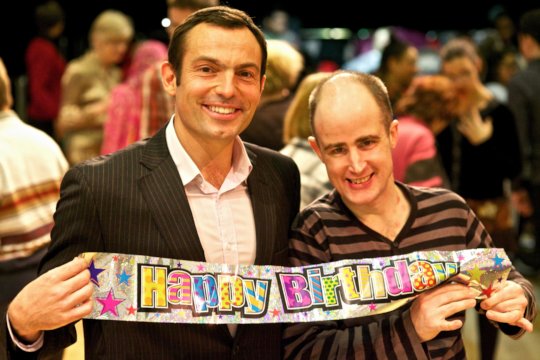 VALUES has been a part of Voluntary Action LeicesterShire for the past 20 years! The project started as a way to support people with a learning disability to volunteer. We would meet people on an individual basis and help them set up volunteering placements. We helped teach them how to use public transport to reach the placement and stayed with them, supporting them to learn their new role, for as long as they needed us.
Our 2 first volunteers to the project were David and Russel. They soon found roles and became friends. They are still on the project now and are still friends! However things have changed since then. David had a big success on our employment project. He was able to get paid part-time work at a local hotel, helping to clean the bedrooms and change the beds.
When a new way of paying called Personal Budgets came along we were able to help more people, like Ricky who lives in the county. Being part of the Personal Budgets trial meant that we could support people to do a broader range of activities, including social and leisure activities. We would go out and about a lot, as we still do, but we had one room available to do some activities indoors like arts and crafts. In time Russel and David moved onto a personal budget. They chose to vary what they do, still doing some volunteering (now independently) but also playing football, playing pool and doing drama sessions.
Now in 2018 we have 4 activities room and our kitchen. We now have 9 cooking groups a week! As well as Maths and English, arts and crafts and singing groups in our activity rooms we also use spaces at leisure centres, theatre, music studios and arts centre. We are out and about as much as possible, making good use of the local museums, swimming pools, cinema, pool hall, library and more. We currently have over 100 sessions a week and over 120 use the service every single week.
We are holding a party to celebrate 20 years of VALUES on Monday 17th December, 1-4pm here at VAL and you are all invited!
We can't wait to see what the next 20 years will bring!