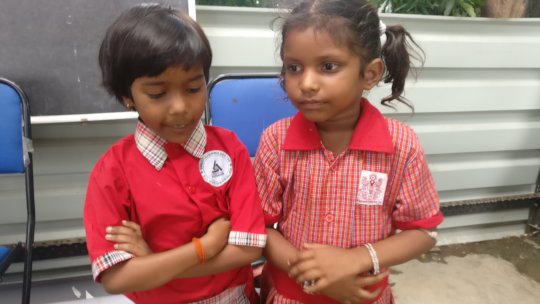 Seasons Greetings to you and your family members, from team Freedom For You

Early education not only imparts basic education but also helps the child in becoming humane, compassionate and caring personality and be an active team player helping him lead a successful contributing citizen in the nation building process.
Thanks to your generous donations for giving this vital Early Education to the rag-pickers/daily labourers children, 2 - 5 years and championing our CAUSE, "LightUp Lives - Provide Early Edcn for 75 marginalized children" amongst your like-minded kith and kin.
The brand new spacious play school in our Child Learning Center "Bal Niketan Vidyalaya" is functioning well and there are about 55 children in the age group of 2 - 5years, as on date. More are expected to join when their parents return from the season for harvesting of crops in their home town 500-700 miles away. During the last quarter, children have been taught rhymes, alphabets, introduction to counting & identifying basic numbers, to recite numbers up to 100, basic education in spoken lingo, group play and games.
Extended monsoon this year didn't play havoc in the slum areas where our school is Child Learning Center is located; Besides new center is robust and sturdy and didn't affect the regular classes. Mid-day meals are being served regularly to the children.
A few corporates visited our playschool during the festival months of Sept and Oct 2017 & have taken up our proposal to fund a part of the project cost originally planned to be raised through GlobalGiving donations fully, part of which generous donors like you, have contributed. We are hopeful we would be able to conclude this planned project successfully by Dec 2017.
A few officials from the local branch of Federal Bank, one of the oldest private sector banks in India, visited our play school on the eve of Diwali, the festival of lights, widely celebrated in our country and the Indian diaspora throughout the world, by distributing sweets, lighting sparklers etc.
A handful of Officials from the Corporate Office of an Insurance Company, distributed new clothes, gift hampers comprising dry fruits, cakes, chocolates, snacks etc. to all our tiny-tots who rejoiced the gifts, hitherto not seen by them. All the employees of this Insurance Company had pooled up their individual contributions during the DAAN UTSAV Celebration, which is the JOY of Giving Week, celebrated from Oct 2 to Oct 8, every year throughout India. (Please see the attached photos).
Our NGO Freedom For You also conducted last week an annual CSR program of FREE Prosthetic Legs ie., Jaipur Foot, Calipers etc to Differently abled persons/Physically Challenged Persons (PCPs) all over India. Over 304 PCPs benefited from this 4 days camp between Oct 31 and Nov 3, 2017 in Navi Mumbai. Over the the last several years, these camps have been conducted by the American MNC sponsors and last seven years our NGO has been the implementing partner for this CSR activity. Over 50000 PCPs have benefited till date.
Monthly recurring donations always help smaller projects like that of ours with monthly expense budget for meeting the operational overheads. We URGE YOU to contribute smaller amounts in recurring monthly donations & this would go a long way to meeting the increasing operating costs.
Freedom For You, is very happy and proud to inform you that our prestigious Champion Level PLATINUM Seal Certification from GUIDESTAR INDIA, is valid upto March 2018. GuideStar India is the third party rating that carries out cum due-diligence on all aspects of the management of the Non-profits in India.
The PLATINUM SEAL awarded to us signifies 'adoption of comprehensive Transparency, Accountability, Good Governance procedures by our NGO, with exemplary level of public disclosure'. This is the third consecutive year we have received this certification since inception of these awards by GuideStar India. Only 14 NGOs in India have received this prestigious PLATINUM certification, till date and we are the first among the first batch of Non-profits to be evaluated and awarded such a prestigious Seal.
We reiterate that we were awarded "BEST SOCIAL ORGANIZATION-2017 in Navi Mumbai on May 1, 2017, and in addition we were recipients of two badges from Global Giving for distinguished achievement during 2016, namely, GlobalGiving "TOP RANKED" Organization -2016 & GlobalGiving "VETTED" organization – 2016.
These awards/recognitions/certificates etc strengthens our belief in our mission, systems and processes and are a passion-booster to not only our staff but also to all our esteemed stake-holders/ associates, primarily donors like you who have the very comfort of having contributed to a CAUSE represeneted by a "RATED" NGO, rated by third party independent reputed agencies in the world.
Our Humble Appeal....... from team Freedom For You!!

Be our 'Champion' and promote our CAUSE with your like-minded friends and relatives; Your generous contributions for this noble project can be made here.

We are all successful professionals in our respective domains ONLY because we received the most crucial foundation i.e., early education. YOU HAVE supported these marginalized tiny-tots in getting such an early education too, that will help them become a successful caring citizen.
Please do click on the link above to support, donate and bring 'light in the lives of these 2-5 years tiny-tots'.
Every contribution and support that you give is big for us. We welcome it, irrespective of it being big or small.

Have a great GIVING TUESDAY, Halloween, and Merry Christmas in advance.
Looking forward to your continuous patronage !!
Thanks for your generous support & cooperation in the years to come.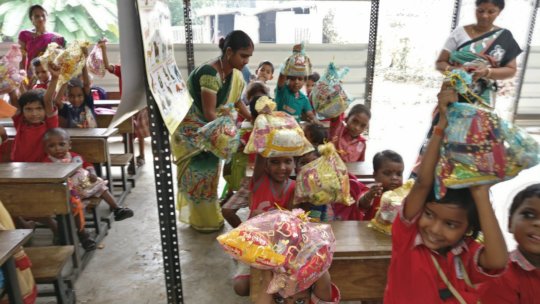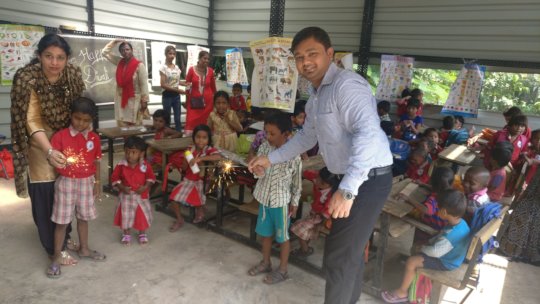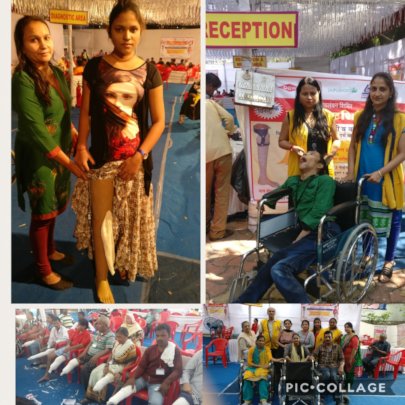 Links: