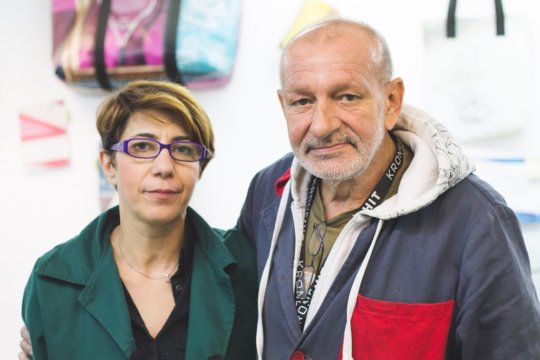 Thanks to your support, we have been able to get a bit more than the amount we requested, so a big thank you for that!
We are now working on extending the project to more activities and will be able to employ 10 more people in the coming months, 25 more people in the coming year. Your support contributed a great deal to give us the strength and faith in what we are trying to achieve here: give back their life and their dignity to people that are living in extremely difficult conditions.
The three new activities we are launching are:
- a lab where we will reuse waste of medical equipment: 4 new people in the work integration program will be hired
- a platform where we will collect and sort organic waste from the retail industry for food solidarity and composting
- an organic farm, where we will produce healthy local fruits that will be deliverde directly to consumers.
We might ask your support for that too in the coming months, but for now, I just want to thank you, in the name of our 25 underserved workers, for your help!
Patrick Ouriaghli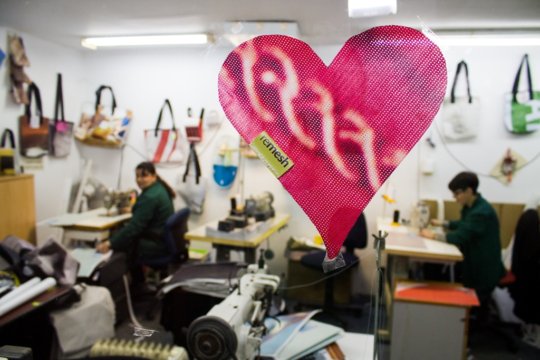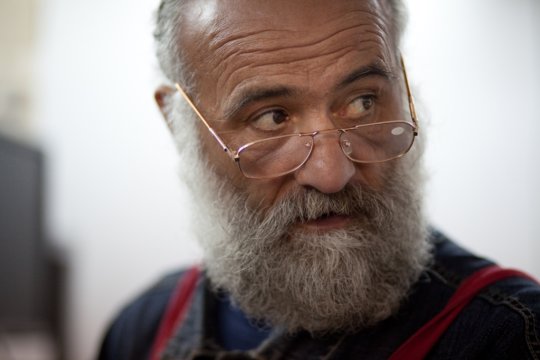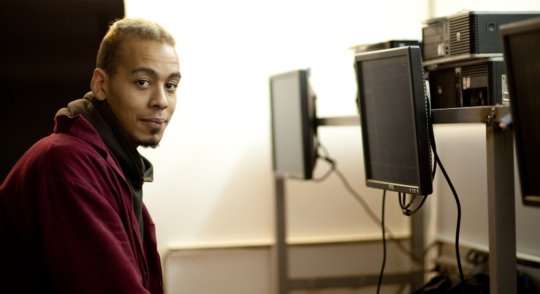 Links: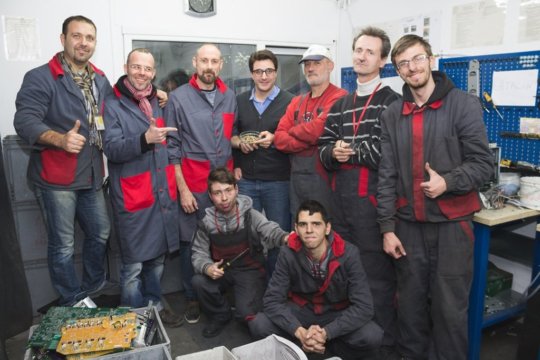 Dear donors, Chers donateurs,

Text in english below.

Grâce à vos donations, nous avons levé 5 936 euro jusqu'ici, et avons gagné une place permanente sur la plateforme Global Giving, ce qui nous aidera sur la durée dans nos efforts de levée de fonds pour soutenir notre travail. C'est important, et je tiens à vous témoigner notre gratitude.

Grâce à vous, nous allons pouvoir aider les 25 personnes marginalisées bénéficiaires de notre programme d'insertion par le travail à trouver un emploi stable, à retouver leur dignité, une vie décente. C'est très important, en Roumanie où 40% de la population est encore en risque de pauvreté ou d'exclusion, et le renforcemlent des classes plus aisées continue à être la seule préoccupation des politiques publiques. A Bucarest où la vie est chère et les salaires très bas (salaire minimum officiel 180 euro, loyer minimum d'un studio dans un quartier pauvre 150 euro), où ceux qui ne rentrent pas dans le moule sont laissés pour compte, exclus, sans assistance sociale. Vous soutenez également, avec eux, la réutilisation et le recyclage des déchets, la lutte contre la fracture numérique, l'éducation.

Il reste moins de 24 heures jusqu'à la fin de la compétition dans laquelle nous sommes engagés, et vous pouvez aider plus que vous ne le pensez pour nous propulser à la première place et gagner le prix de £1500. Nous sommes actuelement a la 7eme place, il nous manque 1000 euros. Il suffit que chacun d'entre vous convainque un ami, collègue ou membre de sa famille de donner une petite smme (minimum 10 euro) à notre projet. Vous pouvez faire ça ?

Encore, et d'avance, un grand merci!

Patrick

Thanks to your donations, we have raised 5 936 euro so far and have won a permanent spot on Global Giving, which will help us gain online fundraising momentum, and give us a chance to receive additional bonus funds towards our work. That's important, and we really want to express our gratitude.

Thanks to you, we will be able to help the 25 beneficiaries of our work integration program get a job on the labour market, and get their life back. That's very important, in Romania where 40% of the people continue to be at risk of poverty or social exclusion, and the rest whose well-being is the overwhelming priority of so many official policies. In Bucharest where the cost of living is high and the salaries are very low (official minimum wage 180 euro, minimum price for a studio in a cheap neighborhood 150 euro), where people who don't fit in are completely left behing, exluded, with almost no social benefits.

Now, there are les than 24 hours left until the end of the challenge we are in, and you can help more than you think to bring us to the first place and win the £1500 prize. We are now number &, we still need 1000 euro. It's enough if each one of you convinces one friend or family member to donate a small amount (minimum 10 euros) to our project. Can you do that ?

Many thanks, again and in advance!

Patrick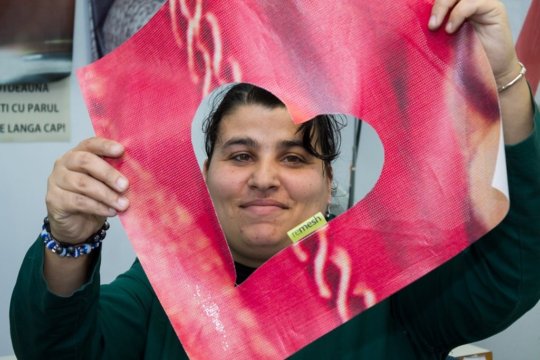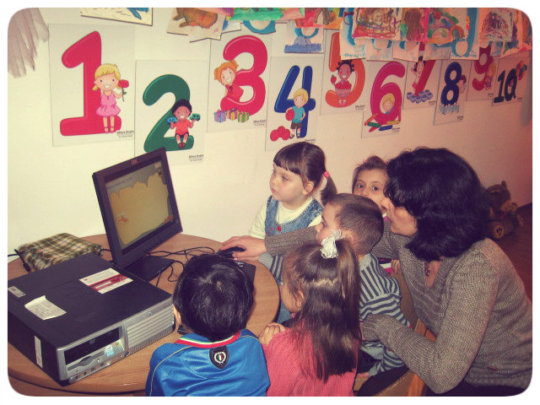 Links:
WARNING: Javascript is currently disabled or is not available in your browser. GlobalGiving makes extensive use of Javascript and will not function properly with Javascript disabled.
Please enable Javascript
and refresh this page.