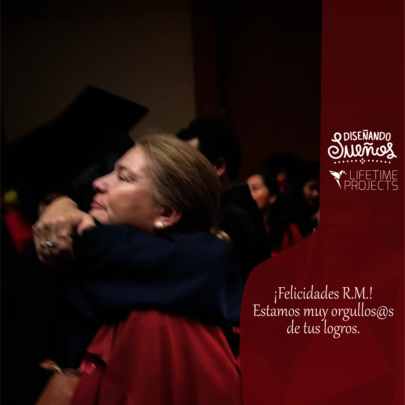 The impuls'her project is again this year at the heart of our activities within the association. The end of the year was full of good news and volunteers who came to bring their expertise and good humour to the project.
Great and beautiful news for Bolivia, since the first beneficiary of the program has graduated and we were proud to accompany her during her ceremony! We are very moved to see that R.M. can now look forward to a bright future and we will continue to support her in this way.
As far as Cameroon is concerned, the girls were unanimous in their desire to learn the profession of sewing. Thanks to the donations and the volunteers who went on site, we were able to start buying materials and some beginner's sewing courses. We can't wait to see them evolve and see their creations!
It is very important for us to see this beautiful Impuls'Her project flourish within our association and bring a happy and professional future to the young women we support. We thank you for your support and hope that this project still has a bright future ahead of it in order to help the young women in the creation of their lifetime projects.
Visit our website : https://lifetime-projects.com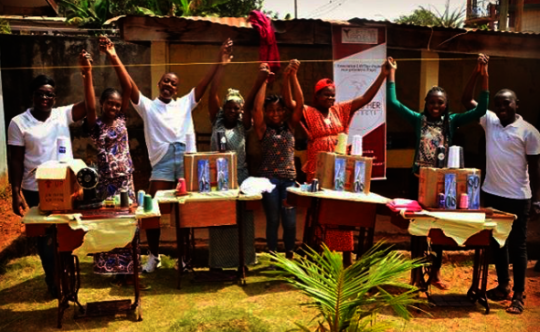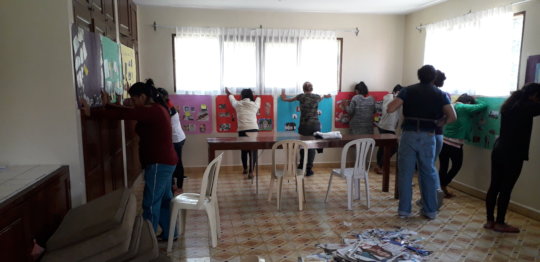 COMPLETION OF THE TRAINING PHASE OF THE PROJECT IMPULS´HER, CARRIED OUT IN A HOME FOR CHILDREN VICTIMS OF TRAFFICKING AND SEXUAL COMMERCE IN BOLIVIA.
Our 14 participants have completed 4 months of intense work where they had personal development workshops, coaching, and micro entrepreneurship. All this experience allowed them to visualize their future profesionnal and personal projects to focus on their dreams and aim for a better future.

The workshop on personal development sought to help them accept their current situation in a home with support and care. Subsequently, the "life project" workshop allowed them to have introspect in the short, medium and long term and to plan for a future of independence and autonomy.

The coaching workshop helped the girls gain confidence, leadership and assertive communication skills among others, which allowed them to develop soft skills to face their future.

And finally, the micro entrepreneurship workshops helped the girls to fill out a canvas model of their business plan. For this, they used creativity, incentive and entrepreneurship skills to imagine a business that could generate economic income for them whilst allowing them to become autonomous and independent.
Some of this girls now feel ready to put their new knowldege to use and seek our financial, psychological and social support to be able to study a career and/or set up a new business.

We know this project is ambitious and requires strong financial support to continue and enable these young girls to make their dream come true, but we believe that with your continuous help and that of all our donors, we can get these girls where they want to be in life : strong, independent and happy.
Links: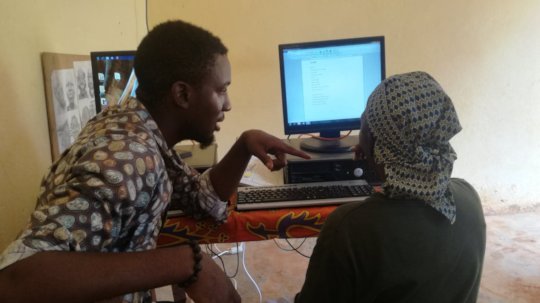 Impuls'Her Projects is now launched in Bolivia and Cameroon. We are proud to see daily progress and changes from the girls who are involved in this program.
Focus on Bolivia :
Deysi, a girl who was formerly a member of Empowering Women's Projects has continued her tuition with Impuls'Her Projects because she wanted to learn about hairdressing. She is now very well-trained and we are really impressed with her empowerment and progresses. Deysi is now more autonomous and can create a hairstyle by herself. We are now looking for more funds to help other girls to achieve their destiny, either going to school or learning a profession.
Focus on Cameroon :
The girls who are taking part in the projects were all very interested in learning to sew. After the summer holidays they will take part to sewing classes at the aim of master all best practice and know how. Moreover, the girls will continue their theorical classes and will learn more about accounting, entrepreneurship but also computer science. We are very excited about this common interest and motivation from the girls, we can't wait to see them begin their master classes in sewing.
Thank you for supporting and following our project, your support is a huge help for the girls and helps us to support them in their empowerment.
Best regards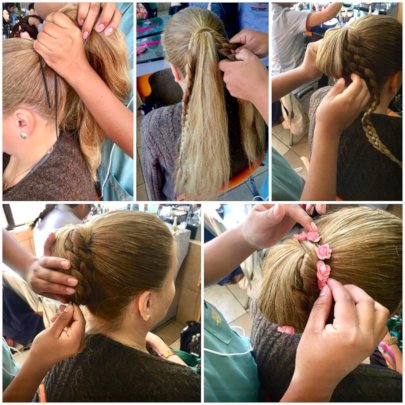 WARNING: Javascript is currently disabled or is not available in your browser. GlobalGiving makes extensive use of Javascript and will not function properly with Javascript disabled.
Please enable Javascript
and refresh this page.